With rumors that Tom Brady is leaving could Bill Belichick look at trading for Cam Newton and possibly Greg Olsen since it looks like the Panthers are rebuilding? I think Bill could get Newton right with Josh McDaniels if Newton is healthy and he could be a bridge quarterback for whoever Patriots draft.
It could still be a couple of months before we will know for sure what Tom Brady will do so I'm not ready to just assume he's gone yet. As for a bridge guy in the event that he does leave, I think Newton would make sense from a talent perspective but not financially. I don't think Bill Belichick would want to spend a lot of money on a quarterback other than Brady, so bringing Newton to Foxborough would be tough. Greg Olsen is a terrific tight end but he's also dealt with serious foot problems the last few seasons so I'm not sure he would be ideal either. I think if Brady leaves the Patriots will go with a young quarterback (likely Jarrett Stidham) and either ride with him or look for another option in the draft. I could see the Patriots taking one in the draft in April and spending the next year or two developing them to see which direction they would like to go if in fact Brady does not return.
When the Patriots traded Jimmy Garoppolo to the 49ers (for almost peanuts), I wrote to PFW that I wished they traded Brady for picks and kept Garoppolo. The Pats could have used those picks to improve their offense, still winning the last Super Bowl and be heading into this one. Now, the Pats are home with no future QB on their roster. Can you now admit that it was a mistake?
I would not have traded Garoppolo for just a second-round pick but I'm not willing to say trading him at all was a mistake. I didn't like the return at the time and I still don't, but I also don't believe the Patriots would have won the Super Bowl without Brady last year. He was very productive in the two playoff wins, especially in the overtime in Kansas City when the Patriots converted three straight third-and-longs to keep the winning drive alive. Maybe Garoppolo would have done that but I'm not so sure. Again, I didn't like the trade but to say the Patriots would have won last year and be heading back this year without that deal is quite a stretch. The offense has some holes to fill and whether its Brady or Garoppolo at quarterback that would still be the case – unless you're suggesting the Patriots would have drafted differently if Garoppolo was still here. Either way, it's 20-20 hindsight and I have no problem with the Patriots decision to ride it out with Brady and ultimately get to two more Super Bowls, winning one of them.
As financial compensation for Brady staying could not Kraft bring him in as a part owner of the Patriots? Thus freeing up short term salary concerns for a long term bigger profit.
Those types of arrangements are illegal in the NFL and are considered salary cap violations. Back in the 1990s the Broncos tried to do something similar to what you are describing with John Elway and Terrell Davis where they were to receive deferred payments. It was deemed by the league to be a cap infraction and the Broncos were fined and penalized draft picks. Anything financial resources the Patriots give to Brady must be counted against the cap.
I have been fan for over 40 years and greatly appreciate Brady. It seems to me that with elbow and ankle injuries he was not the same. He wants to protect the TB12 method. I think if healthy, more of the 2019 draft class contributing, drafting blocking/catching TE along with O-line and LB help in 2020 draft, the Patriots have a good chance to be competitive. Hoping for another good year from current team. What do you think?
I think the Patriots roster is probably further away from being elite than most fans and probably most of my fellow colleagues believe. I agree with everything you wrote above – more contributions from young players and added talent in the draft. But I feel the suggestions you made represent a major undertaking rather than a few tweaks here and there. Brady can still play at a high level. But at this stage of his career he can't do it alone as frequently as he once did. Therefore, there's a lot of work to be done in order to get the offense up to speed. With Belichick and Brady the team will always be competitive – as was the case this season despite its shortcomings. The obvious question for the future will deal with Brady, and once that gets answered we'll see how Belichick decides to go about the team-building process for 2020.
The 2019 season was lost to the stale offense of Josh McDaniels. I hope Brady goes to the Chargers with a new coach and shows New England it was the idiot Josh. If you had half a brain you could see it. The Pats were on first-and-goal more than once during the last three games and Josh screwed it up. Come to Cali Tom.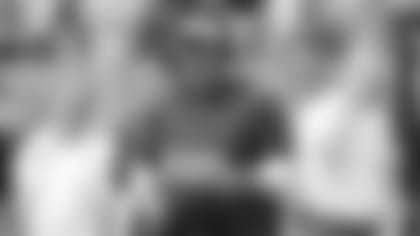 There's been a lot of criticism of McDaniels down the stretch of the season and especially after the playoff loss to the Titans. I'm not sure I really understand it all based on what the offense has had to work with most of the season. N'Keal Harry missed half the season. Mohamed Sanu has only been here for half the season. Antonio Brown was here and gone in a flash. Josh Gordon didn't even make it to the halfway point. And Julian Edelman dealt with serious injuries all season long. The offensive line was in flux with David Andrews out and Isaiah Wynn on IR for half the year. And there was no tight dependable option at tight end or fullback all year long. And yet, somehow the Patriots managed to do enough mostly thanks to a ton of imagination from McDaniels. The offense was not good for large portions of the season and benefitted greatly from the defense's ability to create turnovers and set up short fields. When the offense was able to score, it was often due to trick plays like Edelman's double pass, Elandon Roberts TD catch, jet sweeps and other creative ways. I'm not sure what offensive coordinator in the league could have done much more with so little dependable options to use.
Why is it that so many of the "talking heads" seem to dismiss this year's rookies Jakobi Meyers and N'Keal Harry by saying they are not going to be the solution to the future receiving corps? Aren't they just rookies and need a little more than a full season under their belt? Don't these same people need to stop that talk and give them a break, a chance and some time?
I'm not really sure which analysts are speaking negatively toward Meyers and Harry and whether it's fair or not but in my view just based on what I've seen I think there's some promise there. Meyers shows the ability to be a reasonably productive option out of the slot with some further development. He has good hands and makes some tough catches going over the middle. Harry hasn't really played much so I have less of an opinion on him. Based on the summer when I watched him in training camp I felt he had trouble separating consistently and made most of his plays on contested catches. He did show strong hands in those situations and he's definitely tough to bring down after the catch with his size and physicality. I do agree that it takes time for young players to develop and we'll see how they look with a year in the offseason program under their belts when training camp rolls around in July.
The 2021 draft by all accounts is expected to yield at least two franchise QBs. Do you think the Patriots would consider taking a step back and doing a complete tear down this offseason with the hopes of landing their next future QB in the 2021 draft? By doing a complete tear down I mean letting Brady walk and trading Devin McCourty, Julian Edelman and Stephon Gilmore and any other veterans with big ticket salaries, hence acquiring as many draft picks as possible.
I don't think the idea will be to tank but I do see the possibility of rebuilding in 2020. Brady and McCourty are obviously free agents and there's no guarantee that either will be back. If both are gone, then trades involving top players are certainly more possible. I don't envision the entire tear down that you've described, though, as Belichick will want to have some pieces in place around whatever quarterback he goes with and see how the season unfolds. I remember back in 2011 he was somewhat critical of the Colts the year Peyton Manning was hurt and wound up tanking the season to draft Andrew Luck. I don't think Belichick operates that way, but I can envision some shrewd trades made with the idea of stockpiling picks – perhaps in an effort to use those to move up the board to find a quarterback of his liking. That's not the same as completely tearing it down, though. I believe Belichick will feel he could compete next year even without Brady.
I hope Tom Brady will return to the Patriots for the 2020 season. I think it would not be a good decision to release Tom Brady to another team. The Patriots will not be the same without him. Please Bill Belichick do not make a silly decision to continue without Brady.
I think Susan speaks for a lot of us who have watched Brady and Belichick transform the Patriots into the NFL's model franchise over the past two decades. But unfortunately, these decisions are never that simple. There are a lot of factors at stake including the state of the roster around Brady, the situation with money and the salary cap, Brady's advanced age and the idea of having him work more readily with the young players during the offseason just to name a few. The decision is also not Belichick's alone. Brady has a say in this as well. If he really wants to come back it's likely that something could be worked out. This will be tough to deal with over the next two months but it will also be fascinating to watch.
It's my theory that the decision on whether Brady stays or goes will come much sooner than the March deadline. Brady himself, Belichick and Kraft will or already have sat down and discussed the future between them. It might be a power struggle between all of them, but there's too much at stake with other free agents and the draft for the decision to wait that long. Even Brady would not want to do that to his only team for 20 years even if he decides to move on. What is your best guess as to when this will be announced?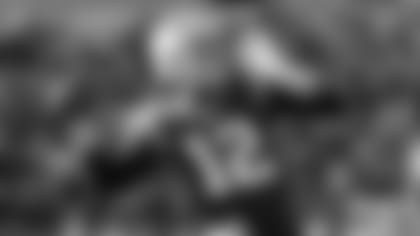 I'm not sure there will be an official announcement unless Brady agrees to a contract before the start of free agency. If the sides decide to their separate ways, I'm not sure there will be any formal announcement. If Brady doesn't sign, and I can't imagine why he wouldn't at least want to explore his options at this point, then my guess is Brady will see what's available and the sides will figure out what works best. It's obviously a complicated matter given all the history between the team and the player. Brady seems determined to at least see what his options are, which makes sense given the fact that he's never been a free agent before. I'm sure you are correct that discussions have taken place internally and this won't be a situation where free agency will be upon us all of a sudden Brady and Belichick are meeting to determine what's going to happen. But that doesn't mean I expect a final decision to be made any time soon. Brady turned down other offers from the Patriots last summer and asked that the team not be allowed to use the franchise tag on him. I have to believe he did that so he would have options in free agency this time around Therefore, I think he'll be content to wait it out.
Although I don't support Paul's frequent and unnecessary belligerent behavior, I agree with him that Brady was not the problem this year, one only needs to refer to how well things went when AB was on the field. So there should be no doubt as to whether Brady should continue as the Patriots QB. But with so much talk about replacing him, I offer the following possibility: I think Brady will make an arrangement to play for Mike Vrabel in Tennessee with a three-year contract. Tennessee will keep Ryan Tannehill as backup. He will also sub for Brady in option and wildcat plays and sub for Brady at the end of games, while learning to takeover after Brady. This will create a more balanced offense and take the load off Derrick Henry, extending his game energy and career. I also think Edelman will follow Brady to Tennessee. This will make the Titans instant Super Bowl contenders. Thank you for sharing your thoughts and entertainment.
I don't think Brady was THE problem last year but I also don't feel he played great either. Yes, with all the pieces around him I feel he has championship play still left in him. The idea of him in Tennessee makes a lot of sense from a football perspective as the Titans have a lot of quality pieces in place. I'm guessing that Vrabel has at least entertained the thought of grabbing Brady in the twilight of his illustrious career. I'm not sure keeping Tannehill would make sense, especially for Tannehill. He's going to want to get a new contract and he's going to want to play. Not sure it would make sense for him to re-sign with the Titans to be Brady's backup. But Brady in the Titans offense would make sense. Henry obviously gives him a running game and with quality receivers like Corey Davis, A.J. Brown, Tajae Sharp and Adam Humphries plus tight ends Jonnu Smith and Anthony Firkser there's a lot of weapons to choose from. This is yet another interesting element to the Brady saga that will have us all enthralled until it's resolved.
My question has to do with the impact of OTAs in 2018 versus 2019. Brady rather famously skipped the voluntary OTAs in both years. In 2018 the Pats won the Super Bowl, so the general feeling was that hey, no biggie. Tom's earned the right to skip voluntary practices. But he was surrounded with familiar skill players in 2018 – Julian Edelman, Rob Gronkowski, Chris Hogan and Danny Amendola. In 2019, only Edelman had played with Tom before (OK - Watson, but that was a LONG time ago), so do you think that Tom skipping OTAs had a big impact on the offense this season, or do you think that the injuries and general skill level was such that the offense would have struggled anyway?
I don't really look at the end result of the season as having much of a bearing on how skipping the offseason program should be viewed. Brady and the offense weren't great in either season, to be completely honest. There were plenty of times during the 2018 season, including the Super Bowl itself, when the offense was stagnant. Was that because he skipped OTAs? That's probably a little simplistic but it's also not a stretch to say that Brady not being around in the spring certainly didn't help. And Amendola was not on the 2018 team so really the difference was just Gronk and Hogan in terms of players he was familiar with. The offense suffered even more in 2019 with the running game never really getting untracked for most of the season. Again, was that because Brady skipped OTAs? Again, I'm not sure we're in a position to make that determination without actually being part of the team. My only point is I don't say it wasn't an issue in 2018 because the Patriots won the Super Bowl. I feel his absence hurt the offense, even if only slightly, both years. There are much bigger factors like health, depth and overall talent, but having Brady around full time to work with everyone certainly would be a better alternative.
Who is the new back up QB for the Patriots if Tom Brady leaves?
As of right now the Patriots have Jarrett Stidham and Cody Kessler on the roster (assuming as you said that Brady does not re-sign as a free agent). The team could obviously add someone either through the draft or free agency (or both) as well. My guess is Belichick would have Stidham and Kessler compete for the job and the loser would be the backup, but there's a long way to go before we get there.
Let's say that Tom Brady leaves and the Patriots take a quarterback in the first round. Will they choose someone who already fits the scheme of the offense or are they going to change the offense for the quarterback? It seems that the offense has worked very well the last 10-plus years but that scheme was around Brady. Is he going to find another Brady or a whole new scheme?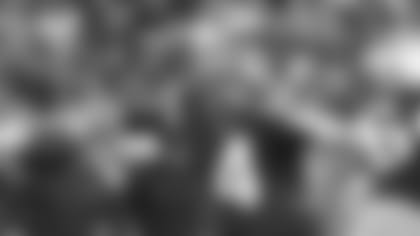 The Patriots have used the same offensive system since Belichick arrived back in 2000. Obviously it has changed over the years with the league itself, but basically the principles and terminology have remained the same. I don't expect that to change even if Brady leaves. Surely neither the Patriots nor anyone else will be able to find another Brady, but that doesn't mean Belichick won't be looking for a quarterback with similar traits – good leader, quick release, quick decisions, strong arm – to replace Brady. Maybe he already feels like he has that with Stidham. But I don't see the offense undergoing to complete overhaul. I feel like we'll still see a lot of similar schemes as the ones we've watched for 20 years.
There are plenty of discussions about the receiving corps this season. However, for us TV viewers, it was difficult to understand the issues with the Pats passing game. Why did Phillip Dorsett seem ineffective all season? Mohamed Sanu seemed to deteriorate in the second half of the season. Jakobi Meyers seemed to not get reps and it appeared that James White was underutilized? We have seen numerous WRs come and go that Brady did not appear to have any use for. From afar, we have little insight into such team dynamics. Were these WRs just of average pro talent or did they just not fit in?
The answers probably vary for each individual player you mentioned. Dorsett has been in the league for five years as has proven to be a secondary option. He's probably best-suited as a complementary part of the offense and that's what he was in 2019. He had more opportunities earlier in the season before Sanu and Harry were in the picture, but he's never been a consistent threat during his time in the league. Sanu came midseason and had to learn the offense on the fly. He also suffered an ankle injury that stunted his development so we'll see if he can improve with time spent in the offseason program. But I also feel he's been a complementary piece throughout his career and would be a third option here as well. Meyers was an undrafted rookie who seemed to have some trouble picking up the intricacies of the offense. He showed some promise but has a long way to go. Perhaps he can replace Dorsett next season. I'm not sure I agree about White. He saw plenty of extra coverage this year but still caught 72 passes, which was second on the team. Opponents treated him more like a receiver than a running back and at times that caused him some trouble. But he's still as reliable an option as Brady had all year. The biggest problem I saw with my admittedly amateur view is the group has trouble separating against man coverage. Only Julian Edelman consistently wins one-on-one battles. Overall, I feel there wasn't enough depth nor talent in the receiving corps (we haven't even mentioned any tight ends) for the offense to truly flourish. Regardless of who the quarterback is in 2020, the Patriots will need to add some speed and talent to this pass catching corps.
This was a year of frustration for fans, watching the Pats offense operate as if they practiced route-running and blocking only occasionally between games. Much has been made of Brady's regression and based on game observations there's validity in that, but can the true problem be more related to the offensive scheme they use? From year to year they seem to have more problems training WRs than most teams, to the point that this year the rookie-laden pass catching crew completely fell apart (notwithstanding the absence of a decent TE). Is it time to simplify how they handle route schemes to allow more leeway for new (raw but talented) young drafted players to pick up the offense easier/faster?
The issue of the offense has been a frequent topic over the past year or so. With receivers having a hard time getting on the same page as Brady, the logical conclusion has been that the system is too tough for young players to learn. Obviously I don't know the answer to the question since I'm not a player or part of the offense, but my view is the issue is less about the complicated nature of the offense and more about Brady's advanced level of knowledge in it. After 20 years Brady is at a level that far exceeds that of any of his receivers in terms of understanding the system. So I think it's reasonable to expect the difficulty of getting the receivers and quarterbacks on the same page will lessen naturally once Stidham or another quarterback takes over. That's not to suggest Brady is the problem. But it makes sense that he would be dealing with a level of knowledge at this stage of his career that far exceeds most of the receivers. Long story short – I don't think the system needs to be "dumbed down" in order for it to work. With more time and experience, the receivers will be fine as long as they're talented enough.
Descriptions for N'Keal Harry include physicality, height and good hands but the drawback this year was his lack of separation and route running. Of course this could be attributed to his reduced playing time but I believe it's simply comes down to speed and quickness. If he put on 20 pounds this offseason and worked on his blocking don't you think he could be more effective as a "Hernandez" type tight end than wide receiver?
I'm not sure adding 20 pounds and changing Harry's position would be the best alternative. Harry has some great attributes for an outside receiver, most notably his size and strong hands. In limited opportunities he's shown the ability to make tough catches on back shoulder throws near the sidelines. I feel this is how the Patriots will try to use him in the future. Adding bulk to his frame would likely slow him down and therefore limit his ability to create separation even more. Hernandez was exceptionally quick and actually more resembled a receiver than a tight end at times, often creating mismatches in coverage. Harry is more of a threat due to his size rather than his speed/agility. Hernandez wasn't a burner but did have tremendous ability to change directions and often made plays that way. I feel Harry's big plays will come as a result of breaking tackles and using his physicality to get into the open field. I don't want to see him add on weight and perhaps lose some of that ability. Harry will benefit greatly from the offseason ans hopefully will be healthy in 2020.