As we all look to free agency and the draft, any thoughts on the possibilities, or even the eligibilities, of franchising certain players? And if the CBA stays in effect for 2020, I understand the additional Transition tag could also be employed. I was thinking franchise Thuney and transition maybe Van Noy. We know Brady's contract prevents this sort of thing, but there are other important players too. Any insights you might share? Thanks. – Ian Hayes
Over the Cap features the projected Franchise and Transition Tag numbers though those could be altered if a new CBA agreement were to be reached in the coming weeks, which seems unlikely. At $16.1 million it would seem like that would put Thuney well out of the Pats plans with the Franchise Tag and even $14 million for Van Noy on a transition tag seems like it will just be too costly with all the other questions the team might have. Let's face it, if the Patriots decide to bring back Brady and load up on veterans around him, using the tags would eat up cap space that could go to more pressing areas like receiver or tight end. Brady will take up a huge chunk himself which would likely require additional cuts to the team.
The Patriots also haven't used the tags much in recent history, with only Adam Vinatieri (2005), Asante Samuel (2007) and Wes Welker (2012) getting tagged and actually playing out the season. Others like Vince Wilfork (2010), Logan Mankins (2011) and Stephen Gostkowski (2015) were all initially tagged before signing long-term deals. –Mike Dussault
Let's say Brady leaves in free agency. Would that automatically turn the Pat's focus to QB in 1st round. Two prospects I really like in 1st round are WR Jalen Reagor and Defensive tackle Ross Blacklock from TCU. Your thoughts? – Matt Bengle
While a Brady departure would increase the chances of the Patriots drafting a quarterback sooner than later, I don't think it would make a first-rounder a lock. Having jumped in on this year's prospects I think a case could be made to jump up for Justin Herbert, but it would cost a lot of capital and with no second-round picks it's hard to see them overspending, even for a quarterback. The more likely scenario is to trade down a bit and fill out their draft from the second round on and grab another developmental quarterback like they did with Stidham last year.
Reagor and Blacklock are both very solid fits in areas of sizable need as well. Adding a slot option behind Julian Edelman as well as another rotational defensive lineman who can take up a lot of space in the middle would really give the team a boost. –Mike Dussault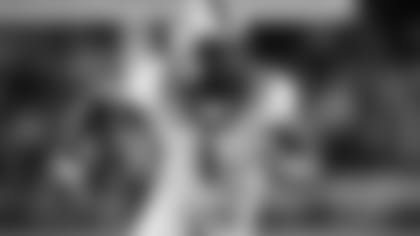 Brady resigning hinges on his want for weapons; how can he help with this? Maybe he wants some say as to who maybe, thereby helping this process with his contract. Belichick and Brady's relationship would need to adjust, as Belichick has always had most of the day to personnel. Any thoughts on how this plays out? – James Gray
It's a fascinating situation because of the Patriots limited money and Brady's preference for the usually-more-expensive veterans. Hard to see a scenario where they could not only bring back Brady but also sign some big name veteran tight end and wide receiver without some other major corresponding moves like cuts, restructures or even trades. On most teams you'd think having a first-round receiver back for his sophomore campaign, the most clutch receiver in team history (even though he'll be 34), plus another vet that you already spent a second-round pick on would be a pretty good starting place, but the need for at least two more dynamic threats at receiver and tight end is real. With plenty of wide receivers of all varieties in this draft, that would be the most cost-effective way to add weaponry to the offense but would that jive with Brady? Would he be willing to break in some more new rookies next year? Again, it's really tough to predict because of all the factors involved.
It seems like TE is biggest need heading into the offseason. Assuming the team addresses the QB position through free agency (Brady or otherwise), they will be somewhat limited in cap space to get a top tier TE through free agency. Most of the top TEs in the draft are projected for the 2nd round or later. Do you see the Patriots trading back? If so what is their 23rd overall pick worth? Could they acquire two 2nd round picks (to address WR, OL, S) perhaps with a Patriots player included in the trade? – Wes Knoll
I understand there are other needs throughout the entire roster, but, to me TE is something we need to upgrade if we are going to be able to score points in today's NFL. And let's face it, BB is correct when he says there's nothing more important than scoring points. Are there any great TEs coming out this year? And if not what veteran TEs might be free agents that could become Patriots? –Gray Abrams
According to a current draft value board put together by Rich Hill, a long time writer at PatsPulpit, the Patriots 23rd overall pick is worth 245 points. That's the equivalent of two mid-second-round picks or a high second and a high third. You're accurate in your assessment of the rookie tight end class. There's quite a few H-back receiver types but not really anybody who's ready to come in and do it all like Gronk used to.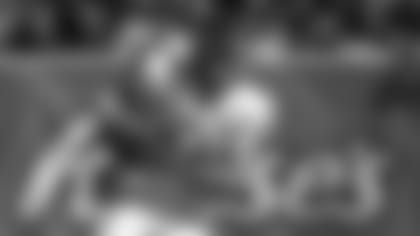 In my opinion the best course of action could be to invest in a solid veteran tight end who can at least give you some tough-yardage blocking like Dwayne Allen did a couple years ago or Alge Crumpler did in Gronk's rookie year. Someone like Nick Vannett or MyCole Pruitt wouldn't be flashy but would get the job done and then give them the freedom to develop someone like promising rookies Adam Trautman or Jared Pinkney, while still having Matt LaCosse and Ryan Izzo for depth and camp competition. –Mike Dussault
There was a lot of talk about receivers this past year and then talk about lack of a productive running game. To me, both of these can be tied to the offensive line. If the O-line is not New England's biggest problem what is? Not looking for the answer to be resigning Brady. – Robert Clement
I think there were a lot of factors in the run game this year that included losing the top two tight ends from 2018, both of whom were legit NFL blockers at the very least. Then both James Develin and Jakob Johnson were lost adding to the problems and forcing the team to try Elandon Roberts at fullback. Along the offensive line they lost the mammoth Trent Brown, a huge road grader as well as the athletic and savvy David Andrews. Right there you're talking about key pieces that affected all kinds of runs in all directions, not to mention the key point-of-attack blockers on the two biggest touchdowns of the 2018 post season. Those were the kind of runs they just couldn't get in 2019.
There's no question stabilizing the offensive line and fullback spots, along with bringing in another capable blocking tight end should be big priorities this offseason. Those moves will be a huge help to whoever the quarterback is next season.
If Brady leaves it seems unthinkable that either Jarrett Stidham or Cody Kessler would become the Pats' starter. Of the available FA quarterbacks, who makes the most sense to take his place considering availability, cost, talent, age, and ability to operate in the Pats' offensive scheme? – Tony Ess
Teddy Bridgewater is probably the top candidate because he has the skills and makeup that would make him a good fit in New England. But if the team can't pay Brady it's hard to see how they could do it with Bridgewater, who would likely garner a longer deal. The more likely option is for the team to look at other career backups and sign one of those players to a team-friendly minimum deal and let them compete. Players like AJ McCarron, Sean Mannion and Mike Glennon aren't going to get anyone excited but you never know what could happen when you put a smart quarterback into an established system with two of the best coaches out there to shepherd them in Bill Belichick and Josh McDaniels.
Put it this way, if Brady leaves, all options are on the table as the team tries to throw it all at the wall to find their next quarterback. –Mike Dussault
Seems to me after watching the Pats play for 40 years and this year nobody has brought this up. To have Ryan Fitzpatrick lead the Dolphins down field for a winning touchdown on the last regular season game in a game which is so critical for a first round bye I asked myself if the Patriots had a full time defensive coordinator, as in previous years such as Romeo Crenell, the defense may have done a better job of that final Dolphin drive. Maybe they should focus on getting a top notch one from college or the pros. This way BB could focus on the head coach job. Seems to me ever since their last defensive coach left to Detroit things have not been the same. –Russell Trickey
Their defense sure got off to a white-hot start, but faded as the season progressed, culminating with the performance against the Dolphins and then allowing over 200 rushing yards to the Titans in the season-ending playoff loss. Bill Belichick has traditionally kept a smaller staff and after Greg Schiano departed as the defensive coordinator after just a few weeks on the job, Belichick chose not to officially fill the position.
After losing more coaches this offseason, including offensive line coach Dante Scarnecchia, defensive line coach Brett Bielema and special teams coordinator/wide receivers coach Joe Judge, it would seem like the team could use an infusion of new coaching blood. They've already added Jedd Fisch on the offensive side, I'd love to see a similar addition for the defense – an experienced coach who can be groomed for a more significant role.
They've gone without official coordinators in the past so I don't think it's quite the big deal some make it out to be. Ultimately it's all about Belichick and making sure his message and plan doesn't get lost within a huge coaching staff. He wants coaches he can trust and he won't jam someone into the job just to have a defensive coordinator with a title. –Mike Dussault
Pats need to get Brady, but even with him, can they beat the young elite QBs emerging in AFC?–Stan C.
I think this is kind of the ultimate question. Figuring out how to bring back Brady and give him some "weapons" is one thing, but what about the defense that has some huge starter holes coming up as well? Is there any way to take of Brady, weapons and improve a defense that got run all over by Baltimore and Tennessee? The cupboards aren't bare, but as a whole the team has aged up and only has some select potential starters waiting in the wings.
There's a ton of work to do outside of Brady and not a ton of cap space nor draft capital to do it with and that's what makes this feel like a pivotal offseason for the franchise. It's lining up to be a fascinating March and April. –Mike Dussault