With [Brian] Hoyer being the backup for Game 1, I guess that shows that [Jarrett] Stidham has fallen to third on [New England's QB] depth chart. Would you say that the Patriots just felt that Hoyer was more game-ready since he practiced a bit more in the final weeks after Stidham's injury, or do you think this is more reflective of Stidham's performance and that he didn't show the progress he needed to? Austin Evans
In my estimation, it's a little of both, Austin. Certainly, the lower body injury that Stidham dealt with during camp practices in the month of August seemed to limit his reps, and perhaps it also impacted his performance in those training camp sessions. Put both factors together, and it's little surprise that Hoyer, who's now in his third go-round with the Patriots, was tapped as the lone backup to starter Cam Newton. Hoyer also had a pretty solid training camp himself, so, he earned it with both his own play and his far more experienced NFL résumé, vis-à-vis Stidham.
Don't be surprised if the backup role changes hand at some point, or even throughout this season, depending on health and in-practice performances, which, sadly, we are no longer privy to now that it's the regular season. Stidham may have been third on the depth chart for Week 1, but that doesn't mean he'll necessarily stay there all season. Circumstances could change at any point. We likely won't find out about them, however, until the game day inactive lists are unveiled. Erik Scalavino
With [rookie running back] J.J. Taylor showing enough that I don't think he can go back to the practice squad without being claimed, I'm guessing [second-year running back Damien] Harris will be staying on IR as a reserve until there is an injury [to one of the other ball carriers]? That's a bit tough on him based on his camp performance, but it looks like the way to go. Len Carmody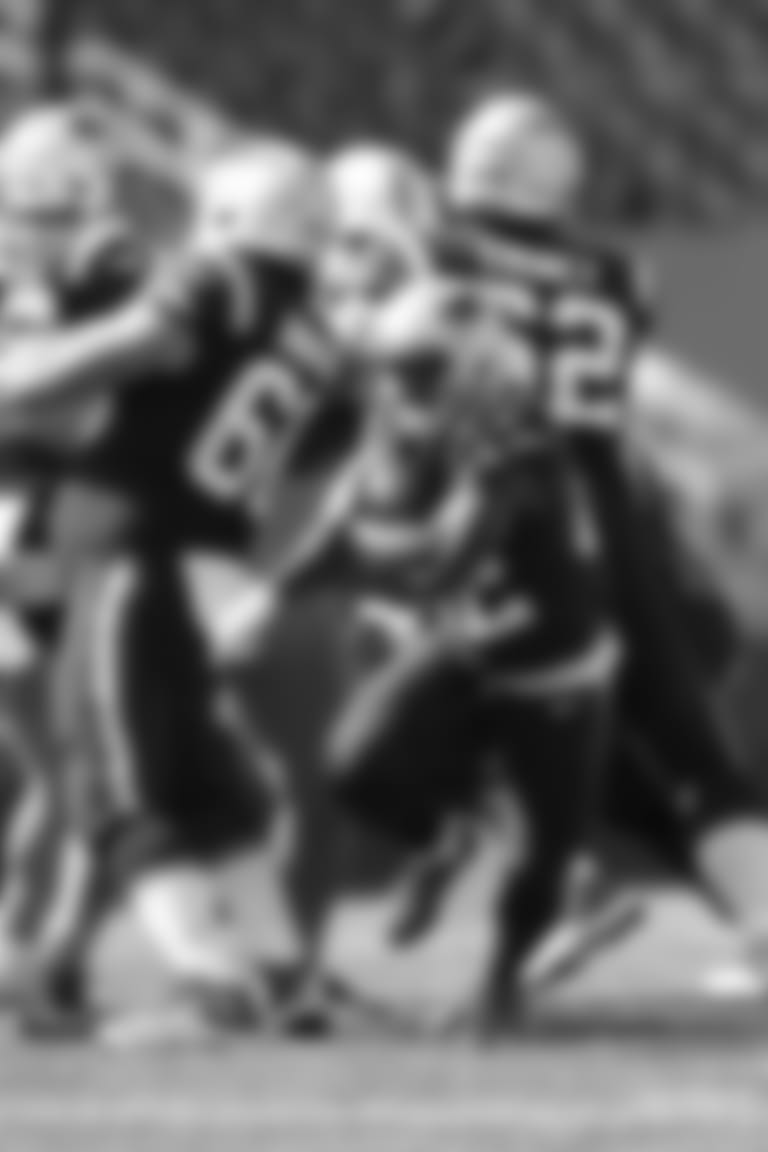 Four runs for 28 yards (his longest went 11), and one pass reception that gained four yards. Those were Taylor's final stats from Dolphins game. Solid numbers, for sure, especially in a debut effort from an undrafted rookie. Are they enough to guarantee him a job in the NFL? Maybe if he were producing at that pace week after week, but after just one game, it's a bit of a stretch to suggest he's a lock to have a job anywhere in the league but New England.
Now, I hope Taylor can continue to contribute as he did versus Miami for however long he's on the active roster. My sense, though, is that whenever Harris is fit to play again, he'll be activated, and Taylor will likely wind up back down on the practice squad. Of course, to do that, he'd have to be released first and re-signed – that's the procedure in the NFL – and as such, the Patriots would be risking losing him to another club. In this COVID-tainted year, however, it seems there will be less movement of players from club to club on a weekly basis and that teams are mostly content to go with the rosters they currently have. That would likely mean Taylor is relatively safe here in Foxborough, either on the p-squad or 53/55-man roster. Erik Scalavino
Who do you think is a possible breakout candidate for this year's Patriots? Also, with our tough schedule this year, what is a realistic win total? Cheers from Canada! Murray Roberts
I'm hoping it's WR N'Keal Harry. After all, first-round draft choices carry the weight of expectation with them throughout their careers, and the Patriots desperately need another receiver not named Julian Edelman to become a viable offensive threat. He'll need to improve upon his performance against the Dolphins, though.
Defensively, I'd go with DE/OLB Chase Winovich as a possibility, and he had a solid outing in the opener against Miami. Winovich finished with a half-dozen total tackles (four solo), including one for a loss of yardage. He also got some pressure on QB Ryan Fitzpatrick. New England needs more pass rushing potency, and as he enters his second NFL season, Wino is in a position to develop and contribute more than he did as a rookie.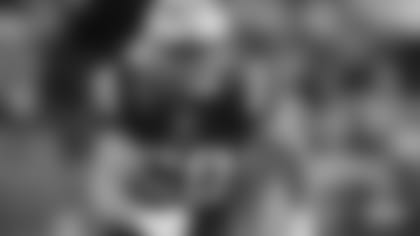 In a normal season, I'd say you could pencil the Patriots in for at least 12 wins. This, though, has been anything but a normal season. Given all the changes and differences and uncertainties that remain, eight to 10 wins might be more realistic. Hopefully that's a conservative estimate. Erik Scalavino
Which wide receivers could you see the Patriots targeting, also at what point in the season could you see them pulling the trigger on a trade? Also, is there a free agent option that you like that could contribute immensely to helping the Patriots offense move up and down the field consistently? Corey Alexander
The only receivers I'd be interested in trading for are the ones whose current teams would have no interest in trading, because they're game-changing playmakers (think Julio Jones, Michael Thomas, Keenan Allen, et al). Sure, there are plenty of other less-elite pass catchers who might help bolster the current New England receiver crop, but predicting which ones the team might want to pursue is about as reliable as Professor Trelawney's attempts at divination. Right now, it seems the Patriots will go with what they've got at receiver and see how that works out before they explore outside options.
As for your second query, I don't see any Jadeveon Clowney-like free agent receivers on the market, unfortunately. Erik Scalavino
Just saw that Zach Ertz is unhappy with his contract situation in Philly. Any chance we make a move for him since we really need help at TE? Steve Siler
I wouldn't rule it out. Ertz is one of the better pass-catching tight ends in the NFL and would immediately upgrade the position here in Foxborough. Whether or not Philly would be willing to negotiate with New England is an entirely different matter, though. So, I'm not holding my breath, but I'd welcome the move if the Patriots were interested and could get a fair deal for him. Erik Scalavino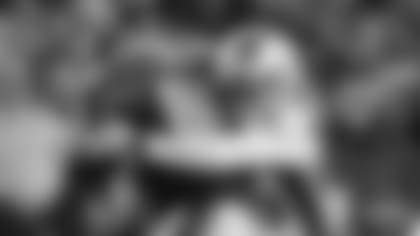 How cool would it be for the Patriots to sign Clay Matthews? He had eight sacks last year and the rumor mill connected him going to New England in the spring. I believe he is still out there. Him on one end, [Chase] Winovich on the other. He'd probably sign for the veteran min. Don Willie Comstock
Matthews was once one of the most feared pass rushers in the league. Not sure what he's got left in the tank, but he nearly signed with the Denver Broncos last week. Clearly, there's still an interest on his part to continue playing, and maybe New England will make a run at him. But Matthews' best days on the field are behind him. Anything he could provide a team at this stage would be complementary at most. Erik Scalavino
Will Steve Belichick be named Defensive Coordinator by this time next year? I feel he should have the title now but his father is holding him back. His play calling last year showed he is ready and capable of the job. Scott Cayouette
New England's coaching staff is fortunate to have at least two potential D.C. prospects on the payroll, in Jerod Mayo and the aforementioned Belichick. It's not unusual for Bill Belichick to hold off on naming a coordinator, offensive or defensive, for a number of seasons until he feels the person is deserving of such a title. So, I wouldn't characterize the current lack of an official D.C. as a holding back of any assistant, nor would I lose any sleep over it.
What's more, there's a full season ahead of us right now in 2020. There'll be plenty of time to concern ourselves with 2021 once it gets here. Erik Scalavino
Can a player who has opted out of the season change his mind and return at some point? If a safe [coronavirus] vaccine is discovered, players might want to return. Gordon Rowlinson
No, they cannot, Gordon. Not until next season. The decisions by several dozen NFL players, including about a half-dozen or so Patriots, to forgo this entire 2020 season due to COVID-19 concerns are irrevocable. None of the players who opted out this summer are eligible to play again until 2021. Erik Scalavino