…New England's much-maligned (and deservedly so in some cases) got off to a fantastic start on the game's opening series with a third-down sack of 49er QB Colin Kaepernick. Patrick Chung made it happen on a safety blitz that started out with Chung appearing to cover a Niners receiver tightly at the line of scrimmage. But Chung knew he had help behind him in the form of fellow safety Devin McCourty, who picked up Chung's man at the snap. This allowed Chung to race untouched to Kaepernick in the backfield and bring him down. The Patriots disguised and executed this well.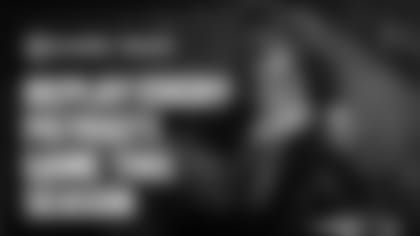 …On the ensuing punt off this play, Danny Amendola gave his offensive teammates great field position by fielding a short punt on the bounce around midfield. That bouncing ball made the Niners coverage unit bunch up a bit in the middle of the field, and this allowed Amendola's Patriots blockers to wall off the right side of the field. As Amendola ran laterally across the midfield stripe, he found a corner to turn, formed by several of his teammates. He picked up 30 yards on the play before being brought down at the SF 27.
…Minute details can make momentous differences in NFL games. Such was the case on Tom Brady's first touchdown pass of the day. On 3rd-and-3 from the SF 4, Brady was in a shotgun with five receivers and an otherwise empty backfield. But before the snap, RB James White, who was lined up wide right in the slot next to Julian Edelman, motioned into the backfield to Brady's left. This left Edelman along with just a cornerback and a large chunk of real estate in the end zone. Amendola, flanking the far left side of the formation, then motioned toward the middle of the field, which drew the attention of safety Antoine Bethea, further isolating Edelman with corner Keith Reaser.
At the snap, Edelman ran a terrific route. First, he head faked to the inside, then darted to Reaser's outside shoulder and straight up the field. At about seven yards deep in the end zone. Edelman jerked his head and half his body all the way to the left (inside), and Reaser flinched in that direction. Edelman now had the entire right side of the end zone to himself and spun back to that area. Brady fired to the far corner of the end zone, and Edelman did a tremendous job not only of making the catch in wet conditions, but also of keeping both feet inbounds. It was his precise route-running that made this play successful.
…Stephen Gostkowsk proceeded to miss the ensuing extra point from 33 yards out. It appeared his just used poor technique (not a proper follow-through) and pushed his kick to the right, just wide of the upright. This was his third missed PAT of the season, on a day with 11 such kicks were unsuccessful across the league.
…LB Dont'a Hightower allowed a big pass reception when the running back he was assigned to cover, Shaun Draughn, ran an out-and-up. Hightower got caught up in a screen by Niners receiver and was thus late to get over to Draughn. However, a few plays later, Hightower atoned by sacking Kaepernick on 3rd-and-goal. Hightower came up the middle on a rare Patriots blitz and simply plowed through RB DuJuan Harris, who was trying to pick him up. Hightower brought Kaepernick down by the legs.
…RB LeGarrette Blount had another big day on the ground for New England – 124 yards total. Forty-four of those came on one play late in the first. This was an excellent example of blocking at its best. At the snap, Blount was in the I-formation with FB James Develin just in front of him. Blount initially ran toward the right side, but cut back to the left because of the huge hole that had opened up. Center David Andrews, rookie LG Joe Thuney, and LT Nate Solder occupied three 49er defenders on that side, while RG Shaq Mason used great technique to wall off another defender, pivoting his body to the right in order to prevent his man from sneaking into the hole. Meanwhile, Develin swooped in swallowed up a fifth Niner.
Suddenly, Blount had a massive hole in front of him. After eluding one shoestring tackle, Blount was off, but wouldn't have gotten much farther were in not for rookie WR Malcolm Mitchell's downfield blocking against DB Jimmie Ward. Blount picked up an extra 30 yards because of Mitchell's effort.
2nd Quarter
…The Patriots' screen game was strong Sunday in San Fran, in terms of volume of times it was called. One of the first resulted in New England's second touchdown of the day. It was brilliantly set up by the offense on 1st-and-goal from the SF 9, with Brady in the shotgun and White to his left. At the snap, White shifted over to the right in what appeared to be a pass protection role. He then slipped between a couple of linemen and out into the left flat, where he was all alone. As he sprinted to the goal line, with blockers out ahead of him, CB Rashard Robinson came across the goal line to meet White, who thrust his right shoulder into the defender and plowed into the end zone. All-around great execution by New England.
…LB Kyle Van Noy made his Patriots debut against San Fran and celebrated with a big play early in the second. The veteran acquisition (via trade with Detroit last month) managed to sack Kaepernick with a nice individual move against RT Trent Brown. The o-lineman looked, actually, like he false started just before the snap as he began backpedaling into pass protection, but no flag was thrown. His deep drop, though, allowed Van Noy to rush and duck to Brown's left (inside) without much resistance from Brown. Very poor mechanics by Brown gave Van Noy the opportunity to invade Kaepernick's pocket and bring him down for an eight-yard loss.
Van Noy played a considerable amount thereafter, but didn't register much else on the stat sheet except for a couple of tackles. He's been brought along slowly since arriving in the trade. With Jamie Collins out now, though, Van Noy might continue to see more time on defense.
…Blount had a fantastic touchdown run called back by a Nate Solder penalty. It was a deserving flag, as the left tackle wrapped his left arm around the neck of a falling linebacker, Nick Bellore, as the defender was about to make a tackle attempt near the line of scrimmage.
…New England's D gave up two TDs Sunday, the second of which was in garbage time. The first came near the end of the first half. San Francisco had two TEs in three-point stances, one on either side of their tackles in a bunch formation with the o-line. The one to the right, Garrett Celek, ran a shallow cross, which drew three New England defenders toward him. The other, Vance McDonald, ran a deep corner route to that right side, where the defense created a huge void by focusing so many players on Celek. Safety/co-captain Devin McCourty had great coverage on McDonald, but the tight end still made a tremendous catch and managed to hold on as McCourty wrapped him up. McDonald's momentum was enough to let him dive over the goal line with McCourty strapped to his back. Not much McCourty could have done better, other than to knock the ball away while it was in the air.
…Brady's lone sack of the day was a result of a lost 1-on-1 battle between Andrews and DL DeForest Buckner. Andrews was driven back deep into the backfield by Buckner and this gave LB Ahmad Brooks a large lane in which to stunt from the right side. Brooks was battling RT Marcus Cannon, but when Buckner gave him that opening up the middle, Brooks took it and neither Cannon nor RG Shaq Mason was quick enough to slide over and engage him. Buckner's pressure forced Brady to step up into the oncoming Brooks and give himself up.
3rd and 4th Quarters
…With WR Chris Hogan sidelined this week with a back injury, rookie Malcolm Mitchell stepped in and did an admirable job. He caught four of the five passes thrown to him, including a clutch 21-yard gain on 3rd-and-9 in the third quarter, and, of course, his 56-yard touchdown, the first of his nascent NFL career. Mitchell, on that play, did an excellent job of recognizing that Brady was under pressure in the pocket and looking for an outlet. Mitchell initially ran a short curl route, but then turn back up-field when he saw Brady scrambling. The QB spotted him and fired a perfect strike over the head of the nearest defender, hitting Mitchell in stride.
…If there was anything to nitpick about Brady's first-ever game against his hometown team, it was the inordinate number of overthrown passes: 10. Several times, he had receivers open downfield (Edelman mostly) and couldn't time his throws properly. Could have had something to do with the wet football.
…RB Dion Lewis looked a lot like his old self in his first game action since tearing his left ACL last November. Lewis showed no limitations in what he was asked to do, which was nearly everything he did last season before his injury. Even on a slick, soggy grass surface, Lewis was able to cut sharply, avoid tacklers, and hold onto the football. It was an encouraging return to action for the veteran back.
…With Lewis back in the mix, we got our first extensive look at a split backfield featuring Lewis and White flanking Brady in the shotgun. That's something we discussed on PFW during the offseason, and against the 49ers, it materialized. I'm expecting to see more of these formations in the near future.
…Rookie Cyrus Jones has endured a difficult transition in his first NFL season. Against the 49ers, he was relegated mostly to return work. He opted to fair-catch a pair of punts and returned two kickoffs, somewhat tentatively, for an average of 16.5 yards. He needs to continue getting reps to boost his confidence.
…It was curious, of course, that DE Jabaal Sheard was left home for this West Coast trip. The veteran has seen his snap count decrease precipitously over the past few weeks, while Trey Flowers, the second-year man, has seen his increase. Veteran Chris Long has also been in more of a rotational role since Rob Ninkovich has returned from a month-long NFL suspension to start this season.
…Despite surrendering a few big plays to RB Carlos Hyde, the Patriots were decent most of the time against San Francisco's read-option rushing attack. Overall, the defense didn't give up many points, either (I'm even discounting that late TD when the game was well out of reach for San Fran), and did a slightly better job of pressuring the quarterback in passing situations than they have in recent games.