1st Quarter
…We've questioned some of OC Josh McDaniels' play calls in certain situations recently, but he did a masterful job on the opening drive versus Miami. McDaniels mixed runs and passes equally and the players executed very well. The eventual scoring drive gobbled up exactly half of the first quarter and set the tone for New England's approach to the entire afternoon.
…Because the offense ran so well throughout that first drive, the play-fake they executed on TE Martellus Bennett's touchdown catch was extremely effective. New England, with a 1st-and-goal from the MIA 2, came out in what looked like an obvious run formation: RB LeGarrette Blount behind FB James Develin in an I-formation, Bennett in a three-point stance next to LT Nate Solder, OL Cam Fleming next to RT Marcus Cannon as an eligible receiver, and TE Matt Lengel a step behind Fleming in a three-point stance. Lengel motioned to Bennett's side before the snap to draw a Dolphins defender over to that side with him.
Brady took the snap and the entire o-line, plus Develin and Blount, blocked and headed for the right side, where Lengel had just been. He faked a handoff to Blount and the entire Miami defense bit. Bennett, meanwhile, slipped uncovered to the back of the end zone on that same side. Safety Michael Thomas, the defender who followed Lengel in motion pre-snap, reacted too late to Bennett's route and was therefore too far behind to make a play on the ball. Brady softly floated the ball to his teammate for the easy score.
…DE Trey Flowers has been creating great pressure on opposing QBs in the second half of this season, but on the first Miami possession, he proved a force against the run. He fought off blocks on the first two Dolphin plays to stuff RB Jay Ajayi for a pair of 1-yard gains. Flowers then for QB Matt Moore into an overthrown ball on 3rd-and-13.
The Patriots rushed just three players – Flowers, DE Chris Long, and DE Jabaal Sheard – to drop eight players in pass coverage, but Flowers still managed to shake free of C Kraig Urbik and nearly sacked Moore. But Flowers got there just as Moore was throwing and the presence of Flowers in Moore's face undoubtedly caused the QB to overshoot his open receiver downfield.   
…WR Michael Floyd had a memorable New Year's Day, making a couple of big plays on Patriots touchdown drives. The first one looked like it was all Floyd's doing, but as he explained in the locker room afterward, much of the credit goes to fellow WR Chris Hogan.
Floyd, Hogan, and WR Julian Edelman were in a trips left formation to begin with, and Floyd was the flanker to the far left. Hogan was the middle man, with Edelman in the slot closest to Solder. At the snap, Edelman ran a stop-and-go up the hash marks, while Hogan ran a perfect pick play to the outside about six yards downfield, this helped free Floyd to run his short dig route toward the inside, which was open thanks to Edelman and Hogan clearing out the area of defenders.
Brady unloaded the ball to Floyd, who turned up field and darted for the goal line, but was met by four Dolphins at the MIA 3. He managed to shake two defenders off him, then kept his legs churning while a fifth Dolphin came over to assist. Floyd got down to the one as a sixth Dolphin tried to stop him, but Floyd, reached his arm out over the goal line just as he was hitting the turf. No question it was a touchdown and a phenomenal individual effort at the end by Floyd.
…Another big play by New England's defense was a team effort. Sheard nearly sacked Moore by coming off the right offensive edge, but Moore somehow spun out of Sheard's grasp. As Moore scrambled to his left, Long chased after him, forcing Moore to throw awkwardly downfield. The pass was underthrown as a result, and CB Logan Ryan read it all the way, dropping back from his area in zone coverage to meet the ball as it fell short of intended target TE Dion Sims.
…CB Bobby McCain should have been flagged for a taunting penalty after defended a pass in the end zone intended for Edelman. He clearly stood over Edelman and was jawing at him, but referee John Parry's crew did nothing. Edelman let his emotions get the better of him and head-butted McCain, which drew a marker. Should have been offsetting penalties and a re-do of the down.
2nd Quarter                                                                                                     
…Another brilliant, balanced scoring drive called by McDaniels effectively swallowed up most of the second quarter.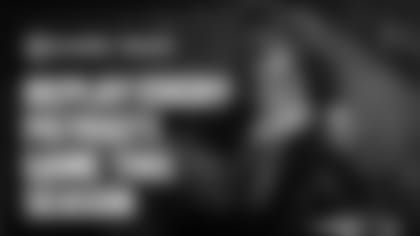 …During that drive, on DT Ndamukong Suh's encroachment penalty, replays show that C David Andrews may have drawn his shoulders backward ever so slightly, causing Suh to react. Suh drew the penalty, but Andrews may have gotten away with one there.
…WR Jarvis Landry never should have gotten into the end zone on his touchdown catch to end the half. LB Dont'a Hightower had him dead to rights at the 2-yard line, but chose to shove Landry rather than wrap him up with a proper tackle. Landry also got an unwitting assist from CB Eric Rowe, who, while trying to help Hightower, actually made things worse. Rowe misjudged his own tackle attempt and instead drilled Hightower in the side, which knocked him to the ground. Landry bounced away and kept his feet, giving him a second chance to dive for the end zone.
…K Stephen Gostkowski has gotten his confidence back in the second half of this season and has been kicking very well. I don't blame him at all for his missed 52-yard field goal attempt as time expired because he was planting his foot in a chewed-up section of the turf. He knew this, of course, and it appeared he was trying to be extra careful not to slip, which caused him not to swing his leg through fully. The ball was pushed wide right as a result. 
3rd Quarter
…Nice job by CB Malcolm Butler, coming from behind, to cause Landry to fumble on the opening drive of the second half. Unfortunately, several Patriots defenders converged around the loose ball, but it somehow bounced back to Landry, who maintained possession for Miami.
…Later in that drive, WR Kenny Stills found the end zone when he raced past LB Kyle Van Noy, who appeared either confused about his assignment or unsure if he had help in the secondary behind him. Devin McCourty was the nearest defender behind Van Noy, and might've been able to affect the outcome, but McCourty was helping cover WR DeVante Parker, who was running a go down the numbers. Stills found nothing but green grass behind Van Noy and Moore tossed an easy ball over everyone's head.
…Edelman's touchdown catch-and-run was a similar play to one the Patriots called at the end of the first half while trying to get in field goal range. He was in the slot left, with Floyd to his outside. Miami was playing zone, so, Edelman just ran a short half-curl pattern, drifting backward as he turned back toward Brady, and the QB dumped it off to him there.
As three Dolphins converged on him, one defender slipped trying to tackle Edelman head-on, allowing him to sneak past them all. However, CB Tony Lippett – one of those two remaining defenders – appeared in position to catch Edelman from behind. Lippett was originally responsible for Floyd in pass coverage, but abandoned him when Edelman made the catch. Floyd was further up-field and could see what was unfolding, so, he doubled back to level a crushing block on Lippett. LB Kiko Alonso, the last of the three defenders, had no chance thereafter of catching Edelman.
Floyd's block, meanwhile, was legal, but painful for Lippett. Floyd hit him underneath the left shoulder pad, which lifted Lippett off the ground and likely rattled his brain. Lippett actually left the game for a while under the league's concussion protocol, but was later cleared to return to action. 
4th Quarter
…Rookie LG Joe Thuney incurred his team-leading 10th penalty flag when he was called for holding (his seventh such penalty this season). It was borderline, but probably the right call. Thuney's had an otherwise impressive rookie campaign, starting every game this season.
…Another huge turning point in the game came when McCourty popped the football loose from RB Damien Williams. McCourty's precision tackling form were what caused the fumble. It looked like McCourty was simply trying to wrap Williams up, but McCourty's right forearm happened to strike the football in the process. DE Shea McClellin was playing middle linebacker and came over to the left side to cover Williams, but McCourty got there first. McClellin was in the right spot at the right time to recover the bouncing ball and race nearly 70 yards with it to set up the offense's final touchdown of the day.
…Develin delivered a great block for Blount a few plays later, allowing Blount to walk unmolested in to the end zone. Alonso, the linebacker, was coming into the hole in the A-gap where Blount was traveling, but Develin got there first and swallowed Alonso up.
…Well-designed and executed play for the ensuing two-point conversion. Edelman and Hogan were the wideouts to the left,with Edelman the flanker. Pre-snap, he motioned inside just behind Hogan. Brady then fired an outlet pass to him as Edelman was moving forward. Hogan cleared the path directly in front of him while two other Dolphins tried in vain to approach from either side of Edelman. His momentum was just too much to stop at that point.
…Another rookie who's had a solid year for New England is LB Elandon Roberts. He quietly tied for the team lead in tackles yesterday with 7 (6 solo), same as McCourty and Ryan. Roberts was particularly effective against the run, helping the Patriots limit Miami to just 75 total yards on the ground.