Are NFL fans in the stands headed for a mobile device brownout or blackout?
That depends largely on whether stadium owners and their partners are tracking wireless device trends and planning accordingly to ensure that their venues have plenty of well-designed charging facilities for fans who are doing more with the smartphones they bring to the games.
First, consumers are keeping their current phones longer. And with wireless services providers expected to follow the lead of Verizon (last week) ending free or near-free new phones with a two year commitment, that trend may advance at a speedy pace.
Secondly, batteries fade over time. That would seem to hasten the need to develop ways and resources to provide battery boosts to a growing group of fans that don't want to miss the game, or take their eyes off their phones for long at all.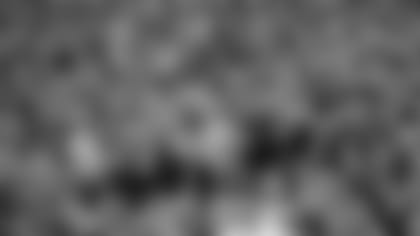 The upside of the NFL's league-wide free Wi-Fi stadium network rollout is that more fans are spending more time accessing video content. That- along with texting, sharing pictures and sending videos – has more fans spending more time on their wireless devices, which they were likely also using during tailgates (not charging) before they headed to their seats.
By the time a NFL games gets well into the third quarter, many fans' devices are running low on battery power. This is a concern if attendees are awaiting important texts or even calls regarding details for post-game gatherings, transportation home and other logistics.
Finding power in a non-disruptive manner is especially difficult at a sporting event that's under way when you try to only leave your seats for bathroom and concession breaks, often during halftime.
A Boston radio sports talk show personality wondered out loud Tuesday if seats would someday be equipped with USB ports. With tech, almost anything can happen, as it often does. Not leaving your seat is perfect but rows of seats are already busy enough (not counting harsh weather) to make this thought a reality soon.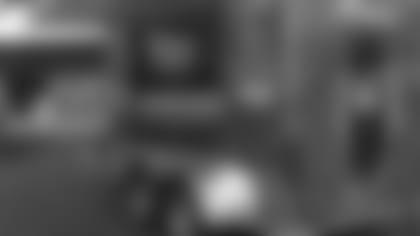 Though tech plays a role in current and future answers to the challenge, it's more about common sense and live football 101. NFL-first venues already have charging stations spread throughout their multi-tiered facilities. Stations commonly found in airports and convention centers have proven popular but since both hold travelers scrambling to find battery boost options, or even power outlets, lines can be long – and patience limited.
The NFL venue situation presents some unique challenges.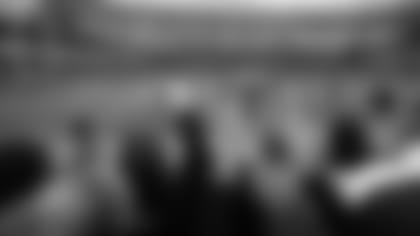 Location, Location, Location
Leaving your seats during game action and hitting the concourse at half-time is disruptive.
Charging stations need to be located where fans have a clear view of the action on the field. They should probably be surrounded by significant open space for those waiting to charge as well. Location away from other attractions is a must and even partial shielding from the elements would be a bonus.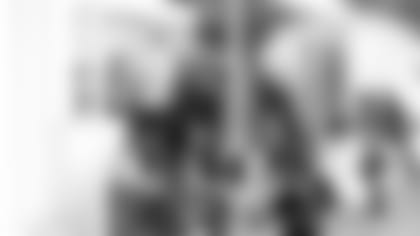 Time is of the essence at a live sporting event and away from your seat.
To meet these core challenges, a smart charging "station" is likely required, one that could provide a surge shot of power quickly to the device. The shooter would not fully recharge any device but would get it to perhaps 30% or so as a lifeline to get the fan through the game and back to their vehicle.
This approach would seem to shorten, if not eliminate, lines and cut wait times for those using these smarter charging stations.
Though many stations today are free, many require a debit or credit card swipe before and after the battery is boosted. This step slows the process some and could be eliminated in advanced stations offering the shorter, surge power shots.
The step could be kept for those seeking to buy an additional amount of battery power or teams could simply have their business partners/sponsors foot the bill for the signage and collateral benefits.
Remember, 'free' is consumers' favorite four-letter word.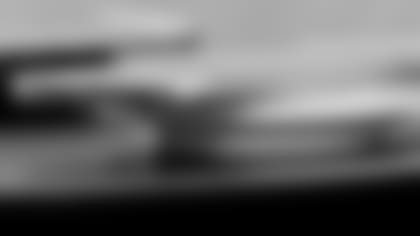 The charging station industry is fairly well developed with vendors such as goCharge offering mobile units that can be rented or bought. Their client list claims Major League Baseball, most MLB teams, colleges, banks, trade associations, consumer products and services providers (such as Verizon) and hospitals.
Charging stations take many forms as well, offered as kiosks (standalone and wall-mounted) as well as furniture. Technology supply meets consumer demand.
Charging stations of all types are available. NRG has created portable, solar-powered charging units for placement along streets (see picture).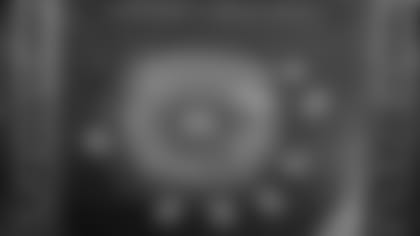 Helping battery power-challenged fans find advanced charging stations is a classic keep –it-simple approach, one where tech can play a role to keep it all light lifting. Game day apps from the Patriots and 49ers already offer fans the ability to locate the shortest bathroom and concession pickup lines from their smartphones before leaving their seats.
That's because companies like Yinzcam have mapped out the venue in advance.
It would not be heaving lifting for these vendors to ad charging stations to the core maps that the apps use.
Though many fans aren't thinking about wireless device battery power after they pass security and enter the stadium, it might not hurt to have a very clearly marked station near the entrances if primarily to get game goers thinking about the issue. This has worked with convention centers in cities such as Las Vegas if only as a mental note of the location for a return visit during lunch or later in the afternoon.
The league and its teams have proven aggressive when it comes to implementing and upgrading technology in NFL-first venues. The same should hold true on the topic of power with many venues already embracing alternative sources such as solar. The 49ers even offer charging stations for electric cars outside the stadium.
Multi-purpose stadiums such as Gillette Stadium already have charging stations – 10 spread over the three-tier facility. So the challenge facing venue owners is evaluating advanced technology-driven units and deploying them as part of their wireless strategy with football sense 101 in mind.
Keep your eyes open and enjoy the fan experience.