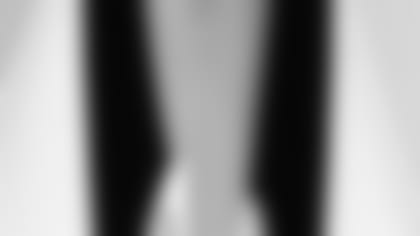 ]()
            New England quarterbacks coach Dick Rehbein was remembered by friends and family Thursday morning at a memorial service held at the New Life Worship Center in Smithfield, R.I.  

The 45-year old Rehbein died suddenly Monday morning at Massachusetts General Hospital from complications of a heart condition. He had a cardiomyopathy, a disease of the heart muscle.
Members of both the Patriots and New York Giants attended the service. Rehbein spent eight seasons as an assistant with the Giants (1992-99) before joining Head Coach Bill Belichick's staff in 2000. New England offensive coordinator Charlie Weis, quarterback Drew Bledsoe and Giants tight end Howard Cross all spoke during the private service.
Rehbein is survived by his wife, Pam, and two daughters, Betsy and Sarabeth. Donations are being accepted for the Rehbein Children's Scholarship Fund. Anyone wishing to contribute may send donations to:
The Rehbein Children's Scholarship Fund
c/o Charlie Weis
New England Patriots
60 Washington St.
Foxboro, MA 02035