Don't let Patriots sixth-round pick Elandon Roberts' size fool you, he's far from the run-around linebacker-type that's seemingly all the rage these days on NFL defenses. In fact, that's the exact opposite of his playing style and philosophy despite being built three inches shorter and 20-30 pounds lighter than new teammates Jamie Collins and Dont'a Hightower.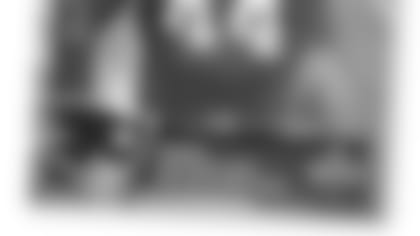 That was the message that University of Houston defensive coordinator and linebackers coach Todd Orlando was quick to deliver when asked after the draft about his star pupil who led the country with 88 solo tackles last season, his first as a starter for the Cougars.
"He's a go-where-I-want-to-go type of guy," Orlando said. "What I mean by that is he's got enough power … when you see him physically he probably doesn't look like a huge guy when you watch him on film, but take off his shirt and he's put together extremely well. There is not one piece of his game that's finesse. He is simply, 'If I have to go through a guy, I'll go through a guy.' He's not a fancy guy."
In fact, Orlando thinks that Roberts' see-ball, hit-ball downhill play is almost wired into the dedicated athlete.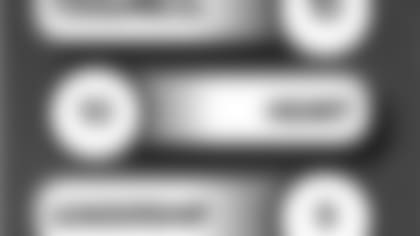 "If you are comparing him, if he was a dog, he wouldn't give you his paw, he wouldn't roll over and do all that stuff," Orlando said. "But if you throw a ball out there he'd run that ball down as fast as humanly possible and be the first person to get it. Everyone else would be looking around and he'd already be taking off. He can track the football extremely well."
Orlando was more than happy to see Roberts break out for a senior season in which the linebacker led the AAC with 142 tackles in his first 14 career starts. Lightly recruited out of high school, Roberts spent one year at FCS Morgan State where he notched 107 tackles in 2012 before transferring to Houston. He had to wait his turn with the Cougars, but a new coaching staff saw a unique athlete and leader when they arrived at the school and envisioned Roberts as a key part of the team's new-look defense. He responded from start to finish in 2015, including 10 tackles with two for a loss in an upset over Florida State in the Chick-fil-A Peach Bowl to close out his career.
"I just think it didn't click," Orlando said of Roberts two previous years at Houston. "I don't think it's anybody's fault. Trying to diagnose it is really, really hard. Because the kid has not changed too much on film, he just didn't get a lot of playing time. Right off the bat you could tell the way he ran and hit that he really had a nose for the football. There weren't too many run plays that he wasn't either making the tackle or around the ball. He just wasn't in there all the time (prior to 2015). When we got together in winter conditioning he was a guy that was naturally a leader. He would bring guys and guys would listen to him. We thought that was interesting because he hadn't played a ton and a lot of guys were cultivating around him."
Roberts came on strong as a senior and caught some scouts' eyes late in the year. He is an undersized linebacker with average athleticism but has a nose for the football and is active on special teams. - Steve Muench, ESPN Insider
Roberts, who patterns himself after former Ravens All-Pro and future Hall of Famer Ray Lewis, credits his upbringing with his work ethic and leadership skills that are so ever-present.
"Just growing up my family was just a strong family. My dad, he was an Army guy so we lived in a very structured household," Roberts said. "He wasn't too strict but at the same time we always want to be our own leaders. My dad went by the saying of 'Don't be a follower, be a leader,' and I think that's what comes in on the field for me. I know with the New England Patriots organization that you see a lot of players that are leaders on the field and I'm just glad and I'm blessed to be a part of the organization."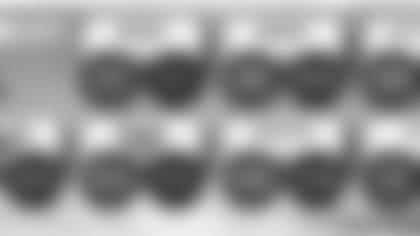 Ironically, Orlando thinks the story of Roberts getting ejected from a game last season for a targeting hit that knocked UConn's quarterback out of the game encapsules the young linebacker's makeup in so many ways. The quarterback was scrambling with Roberts in position to make the tackle when the passer went into a late slide that cost he and the defender dearly.
"I mean he just knocked him cold. So he's over the top of him. The kid is literally, his arm locked. His arm is like paralyzed up. So E-Rob is over the top of him trying to console him to be honest with you," Orlando recalled with a laugh.
After the ejection, though, Roberts kept poking his head out of the locker room tunnel trying to pass along any information his eyes and experience might be able to provide his teammates.
"I didn't even know he was doing it. Some of the guys said he kept peeking his head out to see it. But that's how much he cares about his brothers. That's just the way he is," Orlando said.
STRENGTHS:
High football intelligence … Natural leader … Loves the game, football is clearly the most important thing to him … Very physical … Leader on and off the field … Instinctive ability to find the football … Determined hard worker … Business-like attitude derived from strict upbringing.
WEAKNESSES: 
Lacks ideal height for linebacker … Flexibility has improved but remains a concern as he's not a natural knee-bender … Struggles with change of direction … Poor ball skills and too many dropped interceptions … Struggles to play in space.
PERSONAL: 
Coaches and teammates called him "E-Rob" … Favorite movie is "Any Given Sunday" … Played in the 2016 NFLPA Collegiate Bowl … Enjoys playing Madden video game … Sociology major … Brother, Calvin, played football at Oklahoma State … Brother, Jeremiah, played football at Iowa … 2015 All-AAC First Team Selection … Models his game after former Ravens All-Pro linebacker Ray Lewis, including the future Hall of Famer defender's motivational videos.
COMPARABLE NFL PLAYER:
Jon Bostic, LB, Lions - Like Bostic, the former Bears second-round pick, Roberts plays a downhill, physical style despite a relatively undersized build.
This article came from the May 2016 issue of Patriots Football Weekly.