Sunday's matchup between the Patriots and 49ers is sure to be an exciting one. As a homecoming game for Tom Brady and Julian Edelman, who both hail from the Bay Area, the Patriots are expected to have a large fan presence despite being 3,000 miles from home. 
Those traveling to the Bay Area this weekend have San Francisco, Santa Clara and San Jose to explore, so Lifestyle is here to help. 
go to the game
meetups
Patriots Nation is expected to turn out in droves to the team's first trip to Levi Stadium. Whlie some of the events being organized through the Patriots Tailgate Group on Facebook have sold out, it is a great place to connect with Patriots fans who are hitting the road all season long. Members of the group will be touring Levi Stadium on Friday, and while tickets for their private tour are gone, you can sign up for your own tour of the facility here. Saturday night before the game, some Patriots fans will be getting together at Little Lou's (2455 S. Winchester Blvd., Campbell; 408-796-7852). The social will run from 7 to 11 p.m. on Nov. 19, and there will be raffles and live music. 
eat
Between San Francisco, Santa Clara and San Jose, there is no shortage of incredible places to eat. Those looking for a sweet and adventurous breakfast only need to check out Psycho Donuts. With locations in both San Jose and Santa Clara, you won't want to miss their crazy flavors and gourmet donuts, like the "Cereal Killer" and "Rocky Road." 
play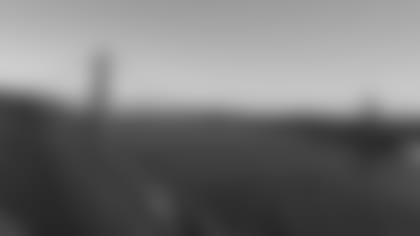 San Francisco is a day trip away from Levi Stadium, and if you're in the area for a long weekend, it'll definitely be worth the trip. The city is home to some incredible landmark attractions that are must sees for any first time visitors. Whether you take a ferry to Alcatraz Island, hike through Muir Woods National Monument or check out the Golden Gate Bridge in person, you can't go wrong with these San Francisco sites. 
Fans of "Full House" won't want to miss a chance to see the famous home of Danny Tanner, Uncle Jesse, D.J. Steph, Michelle and company. "The Painted Ladies" are iconic. The brightly colored houses are the highlight of "postcard row" and makes for the one of the city's most photogenic spots. San Francisco also has family friendly museums, like The Exploratorium.
Levi Stadium is also a short drive from San Jose, so those looking to stay closer to the football action can explore this city, as well. San Jose is home to the Winchester Mystery House. The 160-room mansion was home to Sarah Winchester, and the home's architectural quirks (doors that open to nowhere or to walls, for example) are a phenomenon worth seeing. With miles of winding hallways, it's best to stick with the tour guide on this one. Alum Rock Park is a great spot for those trying to soak up the California terrain. 
SLEEP
Do you have tips for those traveling for an upcoming road game? We want to hear them! Send your favorite places to eat and things to do in Patriots road trip cities to **Lifestyle@Patriots.com**.