As a varsity swimmer at the University of Wisconsin, Dave Grandin knew the value of conditioning as he practiced to prepare for competitions.
And while swimming was his first sport love, a computer science degree, a MBA and electrical engineering credentials later has found the pioneer pooling his varied knowledge to apply technology to the challenge of measuring resistance training.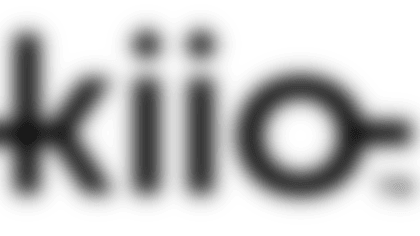 Grandin founded Madison, Wisconsin-based Kiio to develop wireless sensor devices called force monitors needed to measure, inform, store, transmit and analyze exertion from an athlete's training in order to quantify physical therapy regimens. Without the system, measuring training could only be viewed subjectively, without concrete metrics to support beliefs.
"Resistance training hasn't changed dramatically over time because it has been a technologically underserved area," explained Grandin, the firm's CEO. "We need to first measure force exerted by athletes to create a baseline to which we add measurements over time. This helps determine if the situation is improving."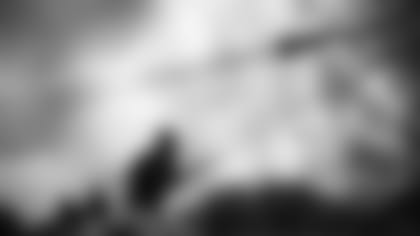 Resistance training is anything but new. In fact, resistance training with tubes and bands is already used worldwide in top sports such as Major League Baseball, World Cup Soccer, Pro Rugby and the NFL, to name a few.
Long-standing examples of it include running in water, dragging sleds, running with an open parachute attached and pulling against trainers. Kiio uses tubes. All can be effective. That is if you apply measurement and analysis to these methods.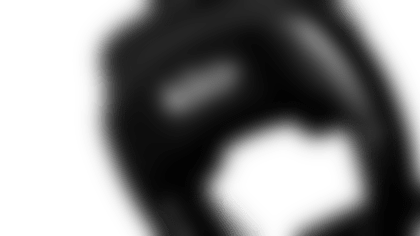 The Kiio sensor is but the latest in a series of technology-fueled devices that are helping reshape conditioning by delivering precise and trackable measurements for analysis to optimize training and recovery efforts for athletes. By measuring activity, these undertakings become objective in nature as opposed to subjective.
The already sky-high importance of proper training and effective rehabilitation of injuries in professional sports should prove an open market for the Kiio system, which will be made available to physical therapists in the weeks ahead (as field testing concludes) and likely to sports teams later this year.
Force is a core measurement of exercise. You can think of it as the amount of energy exerted to move something. For example, if you hang a 20-pound weight and attach it to an athlete using a tube or band, it may take 27 pounds of energy to move the weight. Knowing the amount of force used to move weight and such is the key to optimizing resistance training.
The company was initially founded on the idea on what Kiio terms "progressive variable resistance" is far better than using free weights and large machines common to gyms, weight rooms and fitness centers for exercise and therapy.
Its non-sensor products include resistance tubes of different lengths, handles and connectors. These items and the sensor are integrated with its FLEX software, which is described as a library of "fully animated routine templates covering multiple phases of treatment for common diagnoses. These routines are built off and complemented by a library of over 800 unique exercise templates, thus enabling millions of custom routine variations."
Kiio claims that resistance cables "offer greater safety, lower cost, greater time-efficiency, portability, and a higher potential to increase actual muscle strength."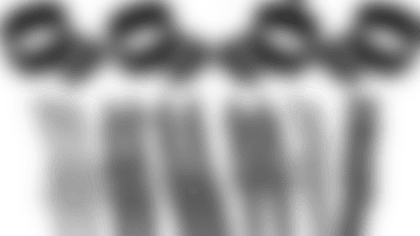 But simply stretching long bands is an inexact science in the absence of technology.
That's precisely why Kiio has developed a sensor that collect metrics from training activity that is sent via wireless Wi-Fi (with a range of up to 300 feet) to the company's software package for historical tracking and analysis to help gauge muscle building and physical therapy efforts.
The sensor is about six inches in size, weighs 4 ounces, has eight hours of battery life, can be charged using a USB port, includes a MicroSD card for storage and samples (measures)  taken every 50 milliseconds.
The sensor can measure up to 250 pounds of force.
Grandin cautions that a technology package such as Kiio's is not to be confused with the ever-expanding use of wearables to measure items such as heart rate and respiration. It's the collection over time, tracking and historical analysis that provides real value to athletes training and rehabbing injuries through PT.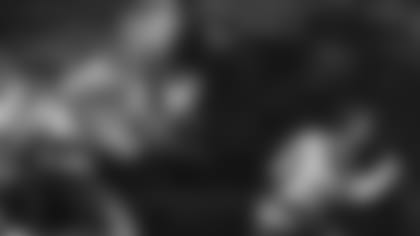 Weight training has long been a staple of conditioning, but it more attuned to athletes in sports such as football where much of the focus in on muscle mass. That's why a staple at the NFL combine has been the bench press where prospects attempt to lift a certain weight for as many reps as possible.
This drill doesn't translate well into NFL game action where lifting weight is fairly rare, Grandin contends.
But where the Kiio system provides focus is getting a handle on measuring explosiveness, which is demonstrated in the combine's broad jump, vertical leap and shuttle-run type drills. "It's about pop."
The package can also help identify potential injury when one body part is tested against its counterpart. "If one shoulder is showing a 6% deficit compared to the other, it's an indication of an injury," Grandin explained. "But if the skill player is a QB and his passing arm tests higher than his non-throwing arm, that's to be expected."
Grandin sees a market broader than physical therapists for his company's products. It includes use by colleges, pro sports, and the military.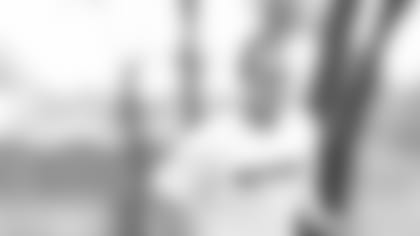 Grandin is convinced that the fast-growing wearable market will intersect with products like those made by his company and others.
"There's a tremendous wave of change coming because of wearables," Grandin said. "They measure specific items like heart rate, respiration and steps taken, but not the force exerted during training."  However, the potential of the two sets of device communicating could add more data to the Kio package.
The Kiio sensor can communicate with smartphones. Wearables like Apple's watch are next. The more data that can be collected into a training and rehab package add breadth and depth of knowledge to the assessments of athletes' training efforts.
You'll see Kiio's sensor first in the physical therapy sector followed by the sports industry later in the year, says Grandin. Since the two aren't mutually exclusive, it's a safe bet that pro athletes will benefit from the innovative force measurement system pretty soon.
Whether that comes in the form of team fitness facilities or standalone sports therapy centers (or both) for athletes will be known shortly.
Regardless, may the force be with them with measurable resistance training for recovery.
Bob Wallace is a technology journalist with over 30 years of experience explaining how new services, apps, consumer electronic devices and video sources are reshaping the world of communications as we know it. Wallace has specific expertise in explaining how and why advances in technology, media and entertainment redefine the way football fans interact with the league, teams, players and each other. He's the Founder of Fast Forward Thinking LLC.