The first practice sessions at the Shrine Bowl are in the books on the UNLV campus in Las Vegas.
With the East team kicking things off on Saturday morning, the Patriots coaching staff led the West team in a one-hour and 45-minute practice where head coach Bill Belichick and new offensive coordinator Bill O'Brien were heavily involved.
"They're super intense, but they're super helpful. They're just trying to get us the information we need on each play," UCLA quarterback Dorian Thompson-Robinson told reporters after practice.
Table inside Article

| Head Coach/WRs - Troy Brown | Defense |
| --- | --- |
| Offensive Coordinator/QBs - Ross Douglas | Defensive Coordinator - Mike Pellegrino/Brian Belichick |
| OL - Vinnie Sunseri | DL - Mike Pellegrino |
| RBs - Evan Rothstein | LBs - Brian Belichick |
| Special Teams - Joe Houston | DBs - V'Angelo Bentley |
| Strength & Conditioning - Deron Mayo | Assistant DL - Keith Jones |
Along with observing Belichick and O'Brien's hands-on approach, linebackers coach Steve Belichick and Senior Football Advisor Matt Patricia aren't with the team in Las Vegas. The reason for their absence is unknown. Offensive assistant Joe Judge is here but wasn't as involved in the practice.
Although this week is all about the draft, the biggest winner from this perspective was the Patriots themselves. Watching O'Brien work was a look into the attention to detail and passion the Pats offense will get from their new OC, while we also got to see how these prospects handle hard coaching. This move continues to look fantastic.
After taking in both Shrine Bowl practices, here are several prospects who stood out and other noteworthy takeaways from Saturday's sessions:
1. Boston College WR Zay Flowers Sits Out Practice But Could Participate This Week
Spent some time with the Boston College start during Saturday's media availability for a larger piece we'll publish this week. Flowers told Patriots.com that he's fully healthy but was advised by his representatives to only do interviews at the Shrine Bowl. However, the competitor in Flowers wants to be out there, and that was clear seeing him involved in practice even though he wasn't participating. Flowers said he's leaning towards practicing at least one day this week, saying, "if they want to see something, I'll show them a little something." We'd like to see Flowers, that's for sure.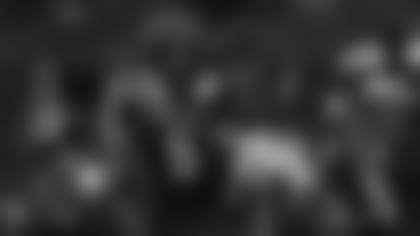 2. Wake Forest WR A.T. Perry Looks the Part as Pre-Draft Stock Rises
The best player on the field in either practice was the 6-foot-3 wideout, who immediately passed the eye test with his vertical burst and long strides giving the East secondary fits throughout practice. Perry went right by defensive backs on go routes twice in one-on-ones and looked smooth coming across the field on a crosser off play-action. Perry projects as a mid-round pick as a prototypical "X" receiver on the boundary. For the Pats, that could be a potential DeVante Parker replacement.
3. A Good Year for the Patriots to Need a Big Outside Cornerback
New England's secondary had several undersized but highly-competitive coverage cornerbacks on the roster last season, and the rookie Joneses are under contract for three more seasons. Plus, the team hopes to retain veteran standout Jonathan Jones, while Myles Bryant is a restricted free agent as a 2020 undrafted rookie. The Patriots need the body types they already have on the roster to cover the speedy, quick-twitch receivers around the league, such as Miami's receiver duo Tyreek Hill and Jaylen Waddle. However, they lack size on the boundary, leading to mismatches on the outside throughout the 2022 season (think Marcus Jones having to cover 6-foot-4 Tee Higgins vs. the Bengals).
The good news is that this is a deep draft at cornerback loaded with bigger-bodied corners who can physically match the Higgins's of the world. Three larger corners stood out in Saturday's sessions, including two on the Pats West team. Louisiana Tech's Myles Brooks (6-0, 201) and Ball State's Nic Jones (5-11, 191) flashed their length to break up passes and footwork to play press-man coverage. Jones, in particular, had quick feet and mirroring skill to play press-man, which the Patriots covet. On the East team, LSU product Mekhi Garner (6-1, 220) has plenty of size and physicality to compete at the catch point. The Patriots will get an extended look at these three long cornerbacks in Las Vegas.
4. Evaluating Potential Free Safety Options to Take Over for Devin McCourty
Although nothing is confirmed, Devin McCourty's offseason is trending towards retirement based on his TV appearances and increased activity on social media. Again, that doesn't mean he won't return for his 14th season in Foxboro. But we're reading tea leaves here, and regardless, the Patriots need to think about the next chapter at free safety. One prospect whose range and comfortability playing the deep safety role stood out was A.J. Finley (Ole Miss). Finley's explosiveness translated to a centerfield role, and he looked smooth transitioning in either direction from the top of his pedal. The Patriots coaching staff also moved Minnesota safety Jordan Howden around, and Howden made two impressive plays in man coverage. Lastly, Florida safety Trey Dean is one of the better prospects in Vegas but is viewed as more of a box safety. There are a few options for the Patriots to look at heirs to McCourty in their deep safety role.
5. Washington T/G Jaxon Kirkland Was the Meanest Offensive Lineman on the Field
Kirkland has an interesting football journey. After earning All-Conference honors in the 2021 season, Kirkland was a projected top-150 prospect if he entered the draft. However, he suffered a severe ankle injury that required surgery which would've held him out of the pre-draft process, so he opted to return to school. The Washington coaching staff then moved Kirkland inside to left guard halfway through the year to solidify a young offensive line, and he played left guard throughout Saturday's practice. His body type (wide frame/mass) suggests he might be better suited for guard, but Kirkland has the foot speed and length to play tackle. We would like to see the Washington product at tackle this week to get a look at him there.
6. This Year's Hornung Award Winner a Potential Patriots Fit
Oregon State's Jack Colletto is a Patriot-type player if the team wants to bring back the fullback. Colletto won the Hornung award for the most versatile player in college football this past season, an award that Marcus Jones won in 2021. In practice, Colletto paved the way for the offense's longest run on a lead ISO scheme from a traditional fullback spot. He has the versatility, attitude, and offensive skill set New England targets. Colletto compared his game to Taysom Hill and Kyle Juszczyk.
7. Oklahoma P Michael Turk Impresses in West Practice
The Patriots could be in the market for a new punter with former All-Pro Jake Bailey's future up in the air. Turk's uncle is former three-time Pro Bowl punter Matt Turk who spent 16 seasons in the NFL playing for Bill Parcells and Nick Saban for some time. Turk's punts had excellent hang time and were difficult to read for the West returners. Patriots special teams coordinator Cam Achord and assistant special teams coach Joe Houston also seemed impressed.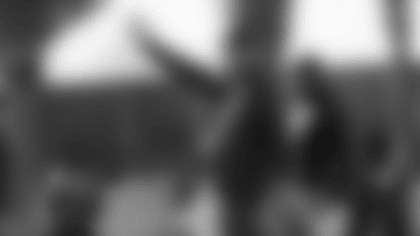 8. Patriots Drilling Gap Schemes and Inside Zone With the West Team
Speaking to players on the offensive line and at running back, the Patriots installation this week focused on their gap schemes and some inside zone, which is what they ran toward the end of last season. The Pats have been repping power, duo, lead, and inside zone runs with the group they're coaching at the Shrine Bowl. It could mean nothing, but it was notable as we project the direction that Bill O'Brien will take the offense in this season.