Once thought to be a home run hitter of the future in the New England offense, Tony Simmons has seen each of the last two seasons provide little else but disappointment. With this in mind, he has set out this offseason to rejuvenate his career and sure up New England's problems at wide receiver.
]()
            The three-year veteran was somewhat of a surprise on the Patriots list of 10 players going to NFL Europe this summer. After failing to secure a starting job out of training camp in 2000, he was suspended by Head Coach Bill Belichick for a week at the end of the season for not going all out in a practice, and his tenure with the team was seemingly on thin ice.  

Wanting a do-over of sorts, Simmons was receptive to the idea of playing for the Barcelona Dragons. One major reason Simmons decided to play in Europe was the results it produced for Chicago Bears wideout Marcus Robinson. New England wide receivers coach Ivan Fears, who coached Robinson in Chicago, pointed out to Simmons how Robinson used NFL Europe to turn his career around, which is something Simmons desperately wants to do with the Patriots.
"The coaches approached me with it, especially my wide receivers coach Ivan Fears," Simmons said. "He told me it had been a good deal for (Marcus) Robinson from Chicago, and he said if it worked for Robinson, why couldn't it work for me. I figured I wasn't having the greatest of times anyway, so I would try anything to help my career out."
Robinson's career got off to a slow start when he missed his rookie season with a thumb injury. His sophomore season of 1998 wasn't much better. Robinson was inactive for 13 games and he managed just four catches for 44 yards and one touchdown.
A trip to NFL Europe proved to be the spark Robinson needed. He spent the summer of 1998 with the Rhein Fire and finished the season as the league's Offensive MVP with 39 catches for a league-high 811 yards and five touchdowns. In the 34-10 World Bowl championship win over Frankfurt he had two catches for 114 yards, including a 74-yard touchdown.
The parallel between Simmons and Robinson runs fairly deep. Both were track stars in college, Simmons at Wisconsin and Robinson at South Carolina. Both have the size and speed coaches drool over. Simmons, at 6-1 and 210 pounds ran 40 yards in 4.3 seconds, the fastest of his draft class. Robinson is a 6-3, 215-pounder who was an All-American sprinter for the Gamecocks.
Robinson came back in 1999 and set a team-record with 1,400 receiving yards on 84 receptions. In two seasons since developing with Rhein he has 139 catches for 2,138 yards and 14 touchdowns.
By NFL Europe standards, Simmons has a plethora of experience. Despite playing 36 games in three seasons, his career has not taken off as either he or the team would like. After a promising rookie season that saw him record 23 receptions for 474 yards and three touchdowns, he has just 33 catches over the last two years. ]()
            "I want to work on running routes better," Simmons said. "I need to be more patient on the field and kind of re-learn the little things I have learned before. Coming in and out of my breaks may be the biggest thing because I am a bigger receiver.  

"I personally think (my experience) is an advantage all the way. I'm well aware that I need to play the game and play it well. I've already learned things that some of the guys I'll be going against probably haven't learned yet. I have to use my knowledge to help this team get to the World Bowl."
The scheme employed by Barcelona offensive coordinator Sam Rutigliano should be a benefit for Simmons. A year ago the Dragons passed the ball nearly twice as often as they ran it (378 to 200) and once again the air attack appears to be their strength.
"They sent me to the team with the best coaches who complement my style of play," Simmons said. "If you are used to a certain kind of coach or person, you are going to perform better. I feel very comfortable with the coaching staff here and I think that's going to be a benefit. When we get over to Europe, I'm going to be depending on them more than anything else."
While he expects himself to be a major weapon, if not the main target, in Barcelona's attack, Simmons feels it is important to enjoy his time in Spain as much as possible. If he can relax off the field, it will help him maintain his focus on the field.
"My mindset is that I need to play well. I need to excel in this league, but I also have to have a good time," Simmons said. "It's important to have a lot of fun doing this. If I don't have fun, this will become a thing of drudgery and I'll start wondering why I am over here. The good thing is that I will be in Spain, which is a beautiful place. I get to see new places and people different from in the U.S."
A year ago former Patriot Ed Ellis was unable to adjust to life overseas. He was sent home by Head Coach Jack Bicknell and found himself out of a job in New England when training camp began.
Simmons is willing to do anything to resurrect his Patriots career and has been preparing himself for life in Spain. Heeding the advice of teammate Sean Morey, who is going back to Barcelona as a cornerback this summer, Simmons has been using language cassettes and CDs to teach himself basic language skills to get around the country.
A construction administration major at Wisconsin, Simmons is also looking forward to visiting some of the major tourist attractions and landmarks in Spain. Having something other than football should make the entire trip a worthwhile experience.
"Of course I'll be checking out the architecture," Simmons said. "A lot of (building designs) started in Spain before they came over to the U.S. I will also be taking in the Picasso scene because there are just certain things that you have to see. I'm going to have three months over here, and I want to make the most of it."
As far as football goals, Simmons said he and his Barcelona teammates are geared up for one thing: a run to the World Bowl. His Patriot teammates Michael Bishop and Tony George have similar goals with the Frankfurt Galaxy, but Simmons likes the Dragons chances.
"Everybody has dreams!" Simmons said with a laugh when told about Bishop and George. "If you come over here thinking you are not going to win it, you shouldn't be over here. Every team wants to go to the Super Bowl or the World Bowl, but only two teams can make it."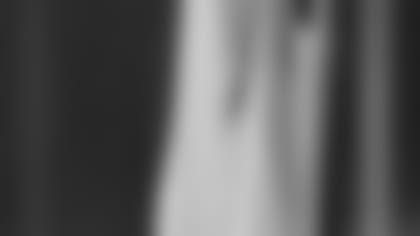 ]()
            However long his season in Barcelona goes, Simmons has every intention of returning to New England for training camp ready to earn a spot in the receiving corps. He knows Terry Glenn and Troy Brown are locks, and he wants to provide the Patriots a third target who can be depended on at all times.  

"It is going to help me because when I come in I will still be in competition mode," Simmons said. "When I get to camp, I'm not going to have that period of working myself back into shape. I'll be in off a 10-game, or most likely an 11-game season, and I will definitely be raring to go for the Patriots."