The yearend holidays drive consumer electronics shopping frenzies. But with a continued dearth of sports programming for 4K Ultra High Definition (UHD) limiting big screen sales year after year, fans instead focus on headphones, tablets, and gaming systems.
With yet another year having passed, where does this leave 4K resolution technology? Broadcasters aren't buying into 4K soon. Prices for compliant sets are again down, so maybe fans will buy them because they have four times the pixels of 1080p HD. But where are we with 4K sports?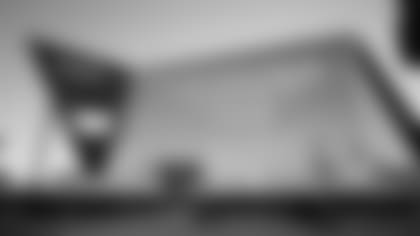 4K technology, along with products and programming, already have found a home inside the walls of some of the NFL's newer venues such as the Minnesota Vikings' US Bank Stadium, the San Francisco 49ers Levi's Field and the Atlanta Falcon's Mercedes-Benz Stadium, with more venues likely to follow.
Why? Because team/stadium owners are amid a pitched battle for fans who instead of attending the game, can watch it from behind a big screen in their homes. 4K can provide more and better viewing options for fans in the stands that aren't available on broadcast or web TV at home. (Decided) Advantage: Game attendees.
Seeing Value
These newer facilities are coming equipped with some of the largest video boards ever seen and filling them with crisp, vivid game content makes 4K video produced internally for fans in the stands a high priority. 4K cameras and production facilities come standard.
The higher resolution 4K video big boards, along with smaller screens located throughout these stadiums, are receiving captivating content. To the naked eye, a 4K picture beats out 1080p HD on around a 55-60-inch screen. Many stadium screens aren't so large they aren't even measured in inches.
The Home Front
The above news is great for fans in the stands. But where's the industry in terms of getting 4K UHD sets into fans homes? It's a slow work in progress because it's tough to justify a new big screen purchase when there's very little programming that takes advantage of four times more pixels than 1080 HD.
Yes, some have produced movies, specials, and original series in 4K, but sports content is sparse, especially in the U.S. NFL broadcast partners acknowledge the big expense of the cameras, production and distribution services and see 4K as a future, as in years away, for them.
So if NFL broadcasters are waiting, plunging prices of 4K UHD sets just isn't enough for significant forward progress in the homes of fans. Netflix, DirecTV and a few others offer 4K programming, but none if it is sports, **let alone NFL. **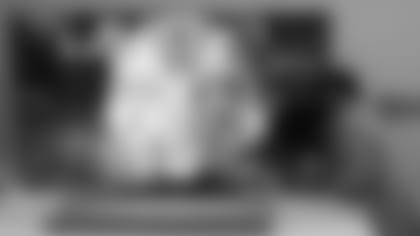 If you really want to see 4K programming, your best bet may be to head to the latest cinemaplex and watch a movie. That is, however, unless your team's stadium features huge video boards and internally-created 4K content such as replays, disputed calls and much more.
The Stadium Opportunity
It's not a big surprise that the newest NFL venues use 4K tech standard as these big-ticket stadiums are focused on fan engagement which evolves. Video technology (displays and resolution) evolves also. The expensive facilities need to better engage now while being future proof.
Fans in the stands can't always see action on the field well (upper decks); some have one primary view of the action. Musical acts have long since realized that those with remote seats at large concerts wouldn't be able to see the band and stage without big boards that are now all but standard for large venues.
The 4K viewing experience at equipped stadiums goes well beyond the big video boards and continues to be available via a network of less large screens that typically line the concourses with prime locations near concession stands and rest rooms. You can also find them in club seating areas.
To make this all possible, the tech companies hired to handle work beyond the actual stadium install many miles of single-mode fiber-optic cable capable of easily carrying 4K content around the facility to screens. The stadiums have 4K cameras from Sony or other vendors to shoot the action and more in the format. Master control rooms and servers and switchers are essential.
PTZ (pan, tilt, zoom) cameras are hardly mainstream across the NFL, but if you're building a new stadium to take the team far into the future, what's the cost of not planning for possible tech realities in the many years ahead? 
Big Production
Though some NFL teams chose to partner with third parties as needed to produce video programming the new home of the Minnesota Vikings - U.S. Bank Stadium - decided to build these capabilities into the venue, giving it the ability to shoot and share in 1080p and 4K formats for fans in the stands.
U.S. Bank Stadium 
At this facility, full 4K video can be viewed on US Bank Stadium's displays which consist of the 8,100 square-foot primary video board, a video scoreboard, so called "ribbon boards," and more than 800 HD monitors. U.S. Bank Stadium says it has roughly 25,000 square feet of video display space.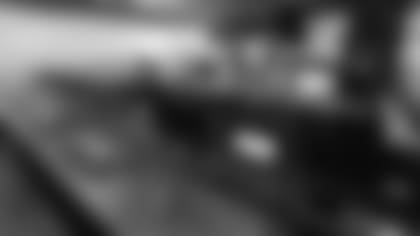 US Bank Stadium also features a broadcast control room that can handle feeds between nine 4K cameras, seven 1080p PTZ cams and a pair or wire-free cams. The master control makes "1080p and 4K slow-motion replays, feeds content to the displays, and shares 4K content back and forth with the NFL broadcast trucks," according to Idibri, one of several entities that collaborated to make the futuristic Vikings' home a reality. The company provided the design of the video boards and the production control room.
The U.S. Bank Stadium video control room, which handles far more than 4K programming and tech, has room for 50 workers, including those responsible for the team's website and social media efforts. Stadiums are competing with the home viewing experience, while at the same time making it easier for broadcasters to support 4K. The latter, 4K broadcast TV is rare, with most programming currently steamed over the web when outside stadiums. When broadcasters get there, U.S. Bank Stadium will be ready.
Levi's Stadium
The host venue for Super Bowl 50, the then-new home of the San Francisco 49ers' Levi's Stadium showcased and still uses a wide array of video production tools for the venue as well as for the team's museum. 49ers partner Sony, one of many companies that teamed to build and outfit the facility, provided the bulk of the 4K tech.
Sony led design of entire video production system, which includes large LED displays, and a custom replay room, according to the company. Equipment includes six 4K cameras for game capture, a production switcher and more than 2,200 LED displays ranging in size from 40 inches in HD resolution  to 85 inches using 4K resolution.
In the 49ers museum, you'll find Sony 84-inch 4K displays, a 4K projector, and more.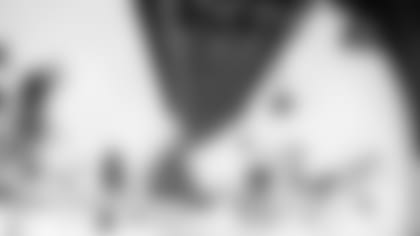 The team's overall audio/visual system lets game footage be shot and delivered live or via Evertz replay servers to the two large LED displays or mobile devices almost simultaneously. The live show is initially being produced in HD, but the 4K acquisition capabilities provide the basis for future 4K production and post-production upgrades, according to Sony.
"We want to be able to shoot for years and years and archive this footage really extrapolate the best that 4K can offer," said Robert Alberino Jr., vice-president and executive producer for the 49ers, in a Sony case study.
The 49ers created a 40-person production team to oversee 13 stadium cameras for in-stadium broadcasts during games. That crew also uses 10 Sony cameras included in the overall project to create non-game action 4K content.
The 49ers have created a series called The Faithful, a documentary series put together by its in-house producers that focuses on the team's fans. It has also created a pre-game show that shot in 4K, according to the team.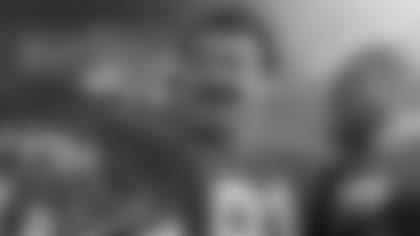 Mercedes Benz Stadium
In many ways, bigger is better at the future home of the Atlanta Falcons. The facility features a 63,800 square-foot "halo" board (see photo) is located below the center of the roof to shows fans in the stands 360-degree replays and more. 
To give you an idea of the size of the halo board, made by NFL fan favorite Daktronics, when the roof is open, a helicopter can fly through the board and out of the stadium.
At present, it appears that at opening, 4K technology will be used to engage fans when they are away from their seats, with roughly 2,000 4K displays located along the concourses and beyond. For those in two of the stadiums club areas, three displays feature UHD LED technology with pixels spaced 2.5 millimeters apart will provide close up and live video replays.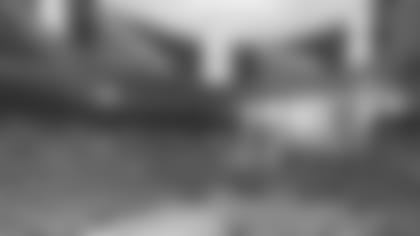 In a niche application of the improved video resolution, the folks behind the Mercedes Benz Stadium project have been using a drone equipped with a 4K camera to provide live video tours of the work-in-progress facility for those looking to stay abreast of the project's progress.
The Bottom Line
Consumers that are sports fans, especially NFL followers, may not see the benefits of 4K resolution in their homes any time soon. But as this emerging 4K venue trend continues, more can trek down to their team's stadium for a much closer look.
Bob Wallace is a technology journalist with over 30 years of experience explaining how new services, apps, consumer electronic devices and video sources are reshaping the world of communications as we know it. Wallace has specific expertise in explaining how and why advances in technology redefine the way sports teams interact with their partners, players and fans. He's the Founder of Fast Forward Thinking LLC.