Sports fans wish for a winning season, playoff appearances and solid matchups to watch when their teams are in the mix. They have worries concerning the health and well-being of those that play the game. And finding less expensive ways to watch games of interest is high on their lists.
Well, just when it looked like they could downshift into December and focus on enjoying the yearend holidays, multiple developments on numerous fronts that could impact the way they consume sports were revealed - and we haven't even reached Christmas.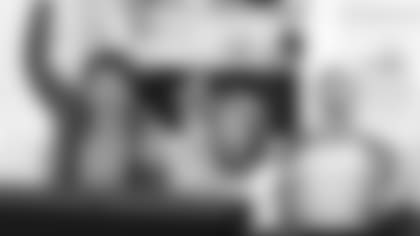 Here's what you need to know as a sports fan in general and as (in some cases) NFL fans in particular, to stay abreast of the changing sports media landscape.
Net Neutrality
In case you missed it, the FCC voted to repeal Net Neutrality regulation, which could allow ISPs to charge extra for certain types of content services or performance levels. This could have a chilling affect on live game streaming services and much more. ISPs could also throttle your streaming, which would degrade resolution and overall viewing experience.
Combine proposed media mega mergers sought by AT&T - and Disney last week - with the likely possibility that net neutrality is on its way out - and a pall of uncertainty envelops wondering fans.
Know that the vote will be challenged by states and faces a fight in Congress before potential approval, which runs contrary to the wishes of the vast majority of Americans polled. All this will take time, so it's a top development to watch and provide input on to legislators, with no end date in sight. Remember, this reaches far beyond streaming sports services, it about how consumers use the Internet in general.
USING ONE OF MANY APPS
The NFL's decision to rework its exclusive wireless game streaming deal via the NFL Mobile app didn't come as a surprise as they are few industry segment exclusive deals as Verizon had had with the NFL.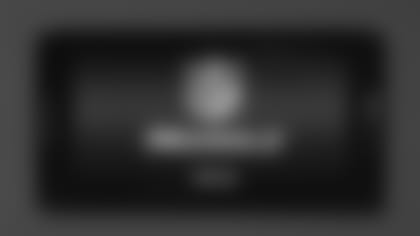 Going forward, NFL fans using any wireless network and the app will be able to stream local market and primetime NFL games on smartphones. And more Verizon customers will be able to view the games through the carrier's Yahoo and go90 properties. With the league's increasing effort on their mobile strategy, a one-carrier, exclusive deal for smartphones wasn't enough.
Verizon deserves credit for helping this ongoing effort having once charged customers around $5 a year for the mobile app needed for game streaming. That fee, I believe, was reduced and later eliminated to drive mobile streaming of games.
Additionally, Verizon decided not to count usage of the app to stream games against their wireless subscribers' data plans.
Sports Science
Advancing it is a big wish and an ongoing worry. True sports science is barely in its infancy. Player safety is a real concern of fans. On the upside, they've seen the emergence of promising upstarts Precision Sports Technologies, MuscleSound, Fatigue Science, Rise Science and player tracking giant Zebra Technologies Inc. who are all working to address player health and well-being by understanding what makes athletes tick. 
Proposed Media Mega-Mergers
Though many would prefer to push them all into a business/financial category so they can focus on fandom, the proposed merger of AT&T-Time Warner, and Disney with Fox could significantly change the content game - and broadcasting landscape - if approved.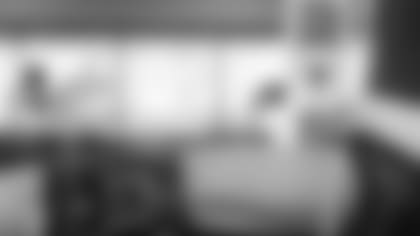 For starters, the combination of entertainment companies who own their own content (movies, TV networks, sports rights and distribution networks) could limit customer choices far beyond sports. Remember, AT&T-Time Warner is the AT&T that already owns DirecTV and, if approved, would add all the programming from Time Warner studios as well, but likely without any from CNN.
Disney's Huge Moves. Disney plans to acquire 21st Century Fox for about $52 billion. It's unclear how this deal might benefit consumers. It sounds like the fewer choices, higher prices refrain (from less competition), but it's too soon to tell.
On the cable front
Providers are raising prices even though they are bleeding pay TV subscribers. Comcast and DISH did just that this week.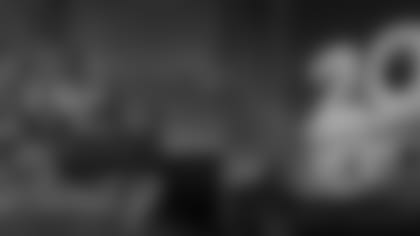 Concurrently, Disney has announced plans for an ESPN Plus live streaming services to debut in the spring. ESPN is struggling mightily in a crowded sports entertainment media market. Though the plan is for the service to aggregate content from numerous sources. It's unclear, however, if fans want a multi-sport service.
With a recent survey of sports fans saying they prefer sport-specific channels such as NFL Network, MLB.tv and NHL.tv, it would seem that a general sports streaming entity - what ESPN started as in the early 1980s, may not be a big draw.
Changing Channels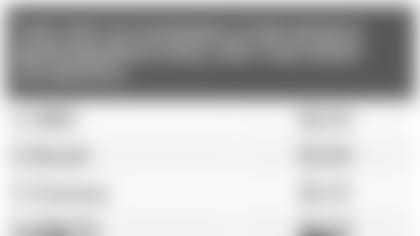 In fact, in the third quarter of this year, 82 percent of the 3,000 respondents polled by researcher TiVo - the highest percentage since the question was first asked - said they wish to pay only for the channels they watch. And, on average, they want to pay $31.17 per month, or $1.42 per channel, per month for self-selected channel packages, with an average of 22 channels in the ideal line-up, according to the company.
This sounds like a wish too far - a la carte TV at an affordable price - but it gives you an idea of what TV viewers want.
More 4K (Sports) on the Way
Though it doesn't yet include NFL games, AT&T is launching a full slate of 4K High Dynamic Range programming including pro sports, events and music. It's DirecTV unit, an early backer of 4K, apparently liked what it saw (sorry) when it aired the U.S. Open earlier this year.
The 4K format offers four times the pixels of widely used 1080p HD TV sets and HDR (among other capabilities) accentuates the difference between lights and darks on the screen. I've spotted 70-inch 4K HDR sets for as low as about $1,500 as part of this yearend holidays sales.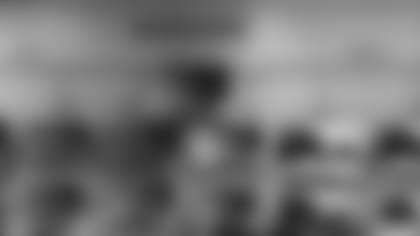 AT&T's DirecTV claims to offer three dedicated 4K programming channels. But you have to select the correct programming packages for maximum 4K access, it added.
AT&T started with The Pittsburgh Penguins vs. Vegas Golden Knights airing Dec. 14 at 10 p.m. ET was the first event to air live in 4K HDR, via a simulcast of NHL Network. AT&T DirecTV will also broadcast 13 NBA games in 4K HDR this season. 
The remaining slate of live 4K HDR, says DirecTV,  includes:
Women's college basketball University of Connecticut vs. Duquesne on Dec. 22 at 7 p.m. ET simulcasts of SNY.
The Toronto Raptors vs. Oklahoma City Thunder on Dec. 27 at 8 p.m. ET from NBA TV.
The annual Rose Parade on Jan. 1 at 11:00 am ET simulcasts of HGTV.
The company plans more NBA TV games throughout the regular season.
With Net Neutrality likely gone, getting the big bandwidth needed for viewing sports gamecasts in 4K format - with or without compression - could become a challenge.
The Bottom Line
Sure, change is a constant in every industry. But for better or for worse, changes in the sports tech world keep getting larger and more impactful as time passes. That's why understanding the issues at hand and their potential affects on fans is becoming an essential part of fandom.
Happy holiday - and touchdown celebrations!
Bob Wallace is a technology journalist with over 30 years of experience explaining how new services, apps, consumer electronic devices and video sources are reshaping the wide world of sports. Wallace has specific expertise in explaining developments at the intersection of sports and technology. He's the Founder of Fast Forward Thinking LLC.