Barely four months into the year and the NFL already faces daunting challenges on multiple fronts. They have been created by tech, business or both, and addressing them will go a long way toward evolving America's game for years to come.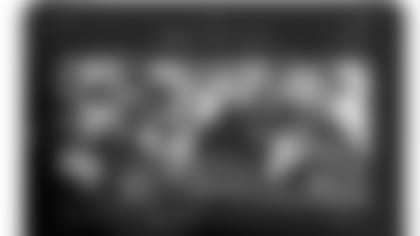 They include fan concerns about too many commercials, a more engaging viewing experience (360-degree replays) and a proposed overhaul of instant replay for the 2017 season. Broader impact issues include introducing player safety products and handling a data deluge fueled by player health info.
And let's not forget expanded content distribution options be it Twitter's planned 24x7 sports streaming channel, which will include NFL programming - and the NFL's recent deal with Amazon to stream Thursday Night Football games as part of its multi-faceted $100 a-year Prime service.
Here's the list of challenges. Expect it to grow as the regular season kickoff approaches.
Too Many Commercials.
With more NFL fans taping games for viewing later to skip ads, the league needs to find a way to make ad breaks shorter, and/or have fewer breaks. The answer would seem simple - shorter ads that cost more. The league should take a hard look at this as those "DVR-ing" games are skipping ads altogether when they get around to watching taped games.  
With more TV services offering DVR functionality standard or for a little extra a month, the NFL and its advertisers need to make this issue a top priority. About 10% of fans in a survey that watched fewer games total (last year) cited "too many commercials" as the top reason.
The challenge for the NFL with live games and associated programming is even tougher among America's youth. This group, which will help determine the future of America's game, rarely uses DVR technology. Good right? Not really. This group is used to watching most anything whenever they want online. These broadbanders haven't or won't buy cable TV services and are consuming more live video on their mobile device.
Bigger Data? 
Will big data become a bigger problem for pro football? It sure looks that way when you consider the possible addition of player-generated data. 
Just last week, the NFL Players Association and wearable upstart Whoop partnered to help players and prospects process collected biometric data for training and/or sale. For interested players who agree to wear the wristband - preferably 24x7 - Whoop will analyze the data collected from its wristband.
But biometric data - such as heartbeat - would seem to best applied to health than seeking wealth. Both were mentioned in press materials. With the high stakes of player availability in the NFL, the real wealth here would seem to come from physical well-being.
The focus of player biometric data use should be on helping in the creation of training regimens to prevent injuries and programs to help players rehab ones they sustain. 
And remember, no mention of valued personal data is complete without considering potential privacy and security issues associated with  its collection, processing, storing (and especially sharing) this information.
Instant Replay
By a unanimous team vote, the NFL has decided to implement what it calls "centralized instant replay," which the NFL Commissioner has said should somehow serve to speed games - this after a ratings drop trauma in 2016 in which many complained games were too long.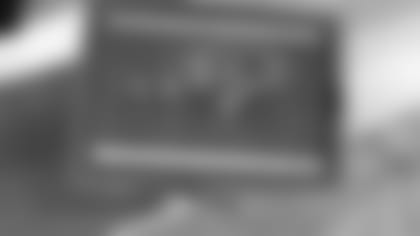 Shortening the time of the review is noble but fans would rather get the call correct than fast.
With reviews/replays often making the difference between victory and defeat, you can understand how any change even to the current system might be met with concern. And with many coaches looking to use the system to review more and more types of plays (all should be reviewable says Coach Belichick). The system has to be industrial strength in addition to supporting accurate calls. The public outcry stemming from a bad call or review resolution can be deafening.
Amazon Live Game Streaming.
In its third consecutive year of testing live game streaming with an Internet partner, the NFL chose-ecommerce giant Amazon to stream 10 Thursday Night Football (TNF) games this season, replacing Twitter which claimed 3 million viewers per contest in 2016.
Don't expect NFL fans to flock to and pay for Amazon Prime to stream NFL games.
The issue here isn't whether those that aren't subscribers to the $100 a year Amazon Prime service (which includes online programming, fast shipping and more) to watch game that are being shown by broadcast partners and on NFL Network (the latter is in about 70 million homes).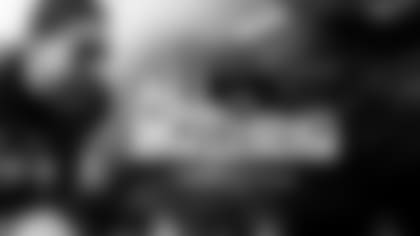 The NFL seems to be first focused on reaching Amazon Prime's over 65 million current subscribers. The league gets roughly $30 million of marketing/advertising as part of the deal. Unlike past streaming partners, the NFL knows Amazon well in advances as the company helped create and air the original series All or Nothing last year and will do the same this year.
What to watch for here are potential efforts by the NFL to monetize the Amazon Prime partnership by moving merchandise, collectibles and other assets online to the streamer's shopping-focused viewers.
360-Degree Replays
These innovative replays could well be the key to making games more exciting and better engaging with fans in the stands at watching at home. They have been used in the last two Super Bowls, albeit sparingly, and are immersive.
They are created using a network of 30 plus super high-definition cameras hung in a circle above the field. Their video feeds are stitched together to provide a replay with a 360 degree view. They take a little time to create given all the video and processing but are powerful.
There's no doubting the potential magnetism factor of these replays. The challenge here is only a handful of stadiums are equipped to show them to attendees. And to reach millions at home, you need a broadcast TV partner as was done in Super Bowls 50 and 51.
The NFL and tech partner Intel (which owns the company whose systems create the replays) issued a detail-challenged press release weeks ago saying they would be working with more teams and broadcasters to get the systems up and running in more venues. That's great news but when and where and with what broadcasters? What teams have literally bought into the systems?
It's great news that more of these systems will debut this season and that stakeholders are working together, but the challenge is getting more of the 360-degree replay systems out sooner rather than later. Why? Last year showed the game needs to be more exciting - and boost its ratings.
Worthy of note was ESPN's use of 360-degree replay tech to review game footage during the NFL draft. The more ways there are to apply this breakthrough capability in the NFL the better for all stakeholders.
Player Health and Safety
Whether through independent development or through league and partners sponsored competitions like the NFL's Head Health Challenge, we've seen products, processes, tests and the application of science to heighten player safety. This has been ongoing for years, yet we're still waiting to see the resulting creation make it into the game.
So far, the Mobile Virtual Player (MVP) remote-controlled tackling dummy has been used by several NFL teams and it looks like Vicis' next-gen football helmet is game-ready. Adjusting rules to make the gamer safer has had a greater (more immediate) impact on live games. Adding in promising innovations from outside the NFL promises to take player safety to the next level.
The league's credit, it has teamed with GE and Under Armour repeatedly for competitions to help promising upstarts and startups advance their safety-focused creations, awarding some funds to winners. Adding breadth, money and a path-to-product assistance would help speed the drawing board to gridiron process.
The NFL's hiring last month of a Chief Medical Officer, a neurosurgeon, (a newly created position) could help advance undertakings-in-progress and perhaps create new ones.
The Bottom Line
The NFL, its technology partners and small tech startups such as MVP, GoRoute and WindPact, are together working to address ongoing and newer challenges facing America's game. When and exactly how the league's units meet them is clearly TBD.
Because of the rise of issues surrounding pro football, there is no finish line for these stakeholders. And while many view tech as a solution, the options and approaches it enables take time to evolve to the game-ready stage for implementation. 
Bob Wallace is a technology journalist with over 30 years of experience explaining how new services, apps, consumer electronic devices and video sources are reshaping the world of communications as we know it. Wallace has specific expertise in explaining how and why advances in technology redefine the way sports teams interact with their partners. He's the Founder of Fast Forward Thinking LLC.