What if I told you that the key to enhancing the pro football fan experience is a pair of high-tech glasses?
Wearable technology – specifically headwear devices with built-in cameras – could someday provide fans of America's game a never- before available look at the things that happen around the actual contests from the perspective of the team, players, cheerleaders and even mascots.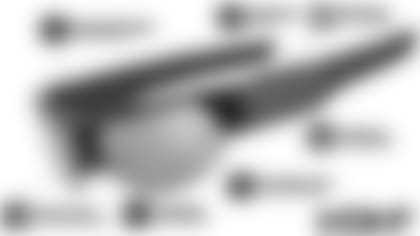 The enabling technology already exists whether it's helmet-mounted GoPro cameras, Google Glass with a built-in video cam or PivotHead's glasses which shoot in HD and can also stream the recorded content where need be to view the coveted first-person perspective content.
Fans in the Stands, and at Home
Whether it's footage from the players in tunnel as they prepare to run out onto the field, to cheerleader shot video of their routines during breaks in the on-field action to programming recorded by players during pre-game warmups or to out-of stadium player-held charity events and visits to the hospitals, remember the reality of video: If a picture is worth a thousand words, video is truly priceless.
With the continued skyrocketing interest in the NFL, fans can't get enough coverage of their favorite team(s), players and even coaches especially before and after the actual games are played.
You need only look as far as the success of the NFL Network's "A Football Life" and HBO's "Hard Knocks" series and NFL Films' decades of capturing aspects of the game including but far, far beyond game action. Showing fans some of their football personalities' lives off-the-field is more interesting to many than their performance between the sidelines in game action. And what of equipping players and families at the annual NFL Draft – and at home – with the high-tech glasses….and maybe even players at the annual Pro Bowl?
Factoid: The overall wearable electronics business will rise from over $14 billion in revenues in 2014 to over $70 billion in 2024, according to IDTechEx
But before any team set can embark on a bonus footage undertaking, the National Football League would first have to approve the use of these wearable cameras – and likely issues strict guidelines on their use and misuse. This would come after an extensive investigation of the wearable devices and their capabilities and potential ramifications of their use.
The league and teams would likely draft rules and regulations for the use of the wearable technology and have approval of what footage does and doesn't get used as is the case to some extent with the league's popular long-running annual Hard Knocks behind-the-scenes training camp TV series.
Also, we are in the relatively early days of wearable consumer electronics device with video recording capabilities. And camera-centric systems need to be better integrated with glasses for example as bolt-on approaches will not fly high with sports leagues.
Glasses, for one, need to extend the recording time and storage capabilities. And makes need to make the functions of the pairs easier for the average consumer to understand and – hence – use. Resolution-wise HD would seem to be a must.
All that said, harmless, non-game action footage could go a long way toward the league' long stated goal of improving the fan experience by delivery magnetic and captivating video that better engages football followers. It does so by showing the lighter, behind-the-bench aspects of the game not seen at all on TV broadcasts and difficult to get a good look at from the stands.
Imagine the Possibilities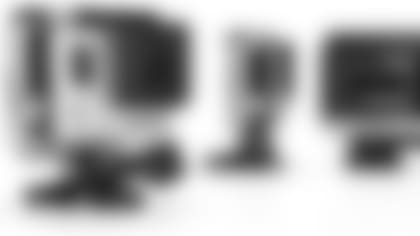 Companies like action camera makers GoPro have already caught the attention of those boaters, bikers driving down mountain courses, parachuters, skiers and extreme sports participants. The content is beyond magnetic and captivating whether you view it live, or later on. Interest in these devices –which are often mounted on sports equipment - has extended well beyond those performing the activity.
If you want to imagine something, imagine see near live footage shot from special glasses displayed on the super-big screen at each end zone (and maybe on those in between) for the entertainment of the fans, or as a bonus feature for those at home as advertisers don't want to be replaced during breaks in the action.
Or, in keeping with using unseen content to power new apps and viewing features, it could be delivered live or on-demand across all platforms, including TVs, tablets, smartphones, laptops and PCs. Those looking to enhance the fan experience for attendees could offer the footage via stadium Wi-Fi networks to game day apps.
The league's new NFL Now app, which lets users set and receive a channel of content specific to their favorite team, could add a second channel which features wearable tech-shot video to strengthen the bond between fan and team/players.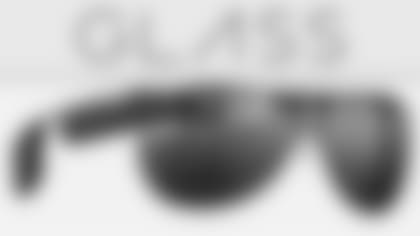 The glasses-shot content could even be used as part of a standalone TV show, just as NFL Films produces the Sound FX show that airs regularly on the league-owned NFL Network. It could give rise to a post-game segment and used to draw a new demographic to the NFL? The possibilities seem endless, and that has to be good news for fans of America's game.
The evolution of wearable technology has been picking up speed in the last few years thanks to Google's introduction of Glass which let you see information in addition to recording activity. Add in the need-for-speed race among athletic goods and others to advance watches from devices that tell time to wearables that can display your vitals and record/monitor your physical activity.
In addition to bigger screen iPhones, Apple introduced high-tech watches as part of its effort to leverage its consumer-liked brand in the fast expanding wearables industry space.
The bottom line here is that wearables, with or without HD cameras and streaming ability built in to glasses, are no longer just cool gadget props for spy TV shows and James Bond/Mission Impossible/Jason Bourne movies. They have advanced beyond gadgetry events like the annual Consumer Electronics Show in Las Vegas each January.
If wearables with recording capability evolve into visors or helmets, hockey would seem to be a slam dunk use given the pace of the game and the free-flowing nature of the sports. Cameras in race cars have long provided core relied-on footage from the cockpit of vehicles, which would be more engaging if the races were not run on circular tracks.
Baseball would seem to be a natural – maybe not for batters or fielders – because the average game so far this year clocks in at over 3 hours. The pace of the sport is painfully slow and even a coach looking up at the stars is more entertaining than watching a player step in and out of the batter's box multiple times to primp in a single at bat. The overwhelming reliance on the staple pitcher-to-batter camera angle makes the viewing experience challenging.
Collegiate sports could also benefit from evolved wearables with video recording ability, in part to add to a telecast by supplementing often challenged camera setups that allow limited angles.
Capturing content via wearables with cameras is not a panacea. However, if used to supplement already available content on multiple viewing platforms, the future appears bright for these devices in sports.
Sports fans in general have a voracious appetite for video content on their team and the NFL is well aware of that as was witnessed by the launch of a slew of new and improved apps this year alone. The league even threw open the doors to its vast video vault to power NFL Now.
Like anything that represents significant change and potential and is powered by technological advances, it's a safe bet that the league will test and trials wearables in controlled environments as part of an evaluation. If they decide to introduce them, it will be in very limited use.
The NFL has been thinking visual to expand its brand since its first TV contract decades ago. Expect that to continue forward – and to include wearable technology in some capacity at a date that for now is TBD.
Bob Wallace is a technology journalist with over 30 years of experience explaining how new services, apps, consumer electronic devices and video sources are reshaping the world of communications as we know it. Wallace has specific expertise in explaining how and why advances in technology, media and entertainment redefine the way football fans interact with the league, teams, players and each other. He's the Founder of Fast