When you here a company is planning to shut down a service it offers, you almost automatically think bad news. But upon further review it's often the case that one offering is being closed down so others can grow.
That's the case with pioneering sports tech hub The Pitch which has decided to close down its coworking space for sports tech wannabes next year amid a glut in supply of the high overhead, low profit margin asset.
The Minneapolis-St. Paul Minnesota-based The Pitch plans to cease offering coworking space next year and focus on providing value adds for sports tech startups through mentoring services, industry connections and events to help these companies meet tech mentors and interested investors. Hubs like The Pitch are being created to bring together innovators and entrepreneurs to advance breakthroughs in the sports tech field.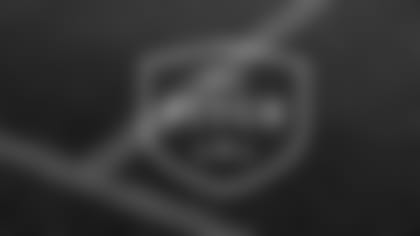 The news came as little surprise to former NFL Placekicker and Established Sports Tech Entrepreneur John Potter. "Co-working spaces have notoriously low profit margins, so it's very competitive in any market. For many co-working spaces, the tenants help you cover the expenses of the space and the profits come from events, education and other programing."  Co-working spaces come with "the stressful part" of all the overhead. 
Not a Space Race
Shutting down its co-working offering is part of a re-focused plan for the present and future of The Pitch.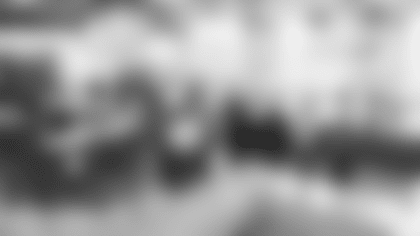 "There's a flood of generic co-working spaces across the country that sports tech companies have used to quickly scale from a two-person group toward a 15-20-person company and outgrown what they started with," explained SportsEngine Co-Founder Carson Kipfer. "What we are doing is doubling down on all aspects of what we offer beside space including events, our mentoring network and hosting speakers who have taken startups from two people to corporations of 100 to 200 people."
SportsEngine is located adjacent to - and a founding investor in The Pitch along with Rally Ventures. Almost 20 sports tech startups have come through The Pitch in the year plus since its launch, according to Kipfer. They are far more likely to outgrow the physical space than they are to move beyond the many value adds that the sports tech hub pioneer provides.
State of the Co-working Union
The Pitch is discontinuing its co-working at a time when the Twin Cities co-working scene is becoming increasingly crowded. Currently, there are around 20 co-working spaces in the Twin Cities area. In Minneapolis, more than 640,000 square feet of office space is used for shared workspace, according to CBRE - the largest commercial real estate services and investment group in the world.
In fact, a startup called LiquidSpace that operates a network for office space where startups and growing teams connect directly with real estate owners, operators and companies with extra space, is up and running.
"Issues with physical space are universal," Kipfer said of fast growing supply of coworking space. "We learned as companies evolve so do their space needs. There's a need for inventory that can match their need to scale." But don't forget that it's the value-added services, such as promotion, that drive their scale, he added.
Onward and Upward
That's why The Pitch is not shutting down all together. Kipfer said that the space will "continue to live on with a renewed commitment to hosting sports tech-based events, mentor network access and member community promotion."
Kipfer explained that many of the initial startups that started out at The Pitch have since moved on to larger spaces. 
Potter lauded The Pitch and its backers for moving beyond the workspace challenges. "Regardless of what they do next, the team there deserves praise from the sports tech community at large for experimenting and pushing along with the mission to help local sports."
Beyond Launch
The decision by The Pitch represents what could be an emerging trend in launching sports tech companies where - as is the case in Minneapolis - there's a glut of co-working space options, from which firms look for mare more than space and IT to go next level in their evolution.
Sports tech startup management often are strong in describing their inventions and the issues they addresses, but lack the ability to out together a compelling business case to get the company and its breakthrough off the launchpad.
Guidance and Collaboration
Once third-party help with a business case has been applied, sports tech startups typically need three things - all of which The Pitch Plans to refocus on: mentoring from established parties, events where crucial connections are made, and access to entities looking to invest.
And though money can't by you love, it can bridge an often vast and deep chasm between companies with a well thought out and vetted breakthrough, and the relevance and better shot at success compliments of funding from any number of sources (accelerators, traditional investors and potential customers)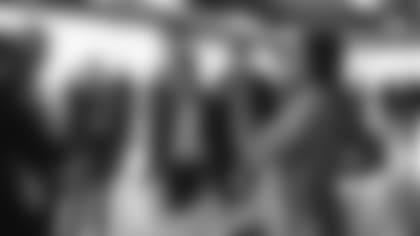 These same accelerators, sports investment funds and more tend to have subgroups that focus on sports technology/science/health and more) in hopes of increasing the chances of success for their promising startups.
Adding Value
Though essential early on and of great value when paired with mentoring, events and more, space in and of itself has in many cases become a commodity. It's this apparent reality that has The Pitch shuttering is co-working space less than a year after its launch.
In many cases, co-working space can be fairly spartan, with tables, chairs, Internet access, a few conference rooms and laptops. What could be a coming glut of co-working space on the U.S. market could be attributed to the abundance of space and the relatively low cost of Internet, laptops and basic office furniture. 
Next Level
It's what you do with the co-working piece - if your startup even needs it - that helps determine the future of sports tech startup wannabes. And remember that many companies-in-progress already have plenty of space including and beyond offices.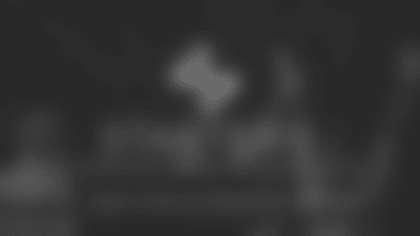 With that in mind, we've seen the launch of an online community designed for sports startup founders meet, interact, collaborate and gain expert opinions from through leaders in the network, while offering events.
One such early pioneer is Starters.co, a Slack-based community, run by former John Potter, that also organizes events at which its members can meet with and talk with movers and shakers in specific areas. Further, Starters.co provides community members a rich blend of relevant sports/tech/business/science content written externally and augments from internally produced news, features and trend/analysis pieces.
The Bottom Line
There's no shortage of co-working space for sports tech founders, innovators and entrepreneurs. The decision by the folks at The Pitch to shut down the space business to double down on their value-added services reflects business realities. Space is becoming a commodity in huge supply, while finding companies that provide all the other assets small upstarts need to grow and evolve is in limited supply and of maximum value.
Bob Wallace is a technology journalist with over 30 years of experience explaining how new services, apps, consumer electronic devices and video sources are reshaping the wide world of sports. Wallace has specific expertise in explaining developments at the intersection of sports and technology. He's the Founder of Fast Forward Thinking LLC.