Estimating that 60% of player injuries are lower extremity problems, the National Football League is using laser technology in hopes of reducing the amount of cleat- and turf-related woes using custom designed footwear for players.
With most all eyes on the use of tech in the creation of safer helmets to increase head health and reduce concussions, many outside the league likely don't think much of the foot injury threat until their favorite team's player(s) is sidelined.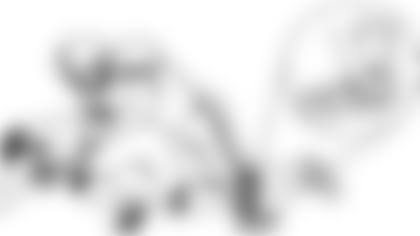 But fans have come to know of Lisfranc (mid-foot) injuries and turf toe - which can keep players out for weeks and can require surgery. These two were specifically cited as problems by the NFL that could be cut down by equipping players with better-fitting cleats. 
However, you may be surprised to learn that the majority of games missed in the league are due to knee, ankle, and foot injuries, according to the NFL.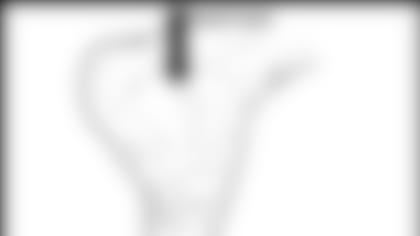 The laser focus on lasers will be used to take footwear from a good fit to a custom one that's designed for optimized performance. Sneaker makers continue to employ tech in their design of footwear for pro athletes.
"We'll bring in laser scanners into the locker room," said Dr. Jeff Crandall, chairman of the NFL's Head, Neck and Spine engineering sub-committee, in a spring interview. "They'll scan the feet. They'll look at the shoes, in terms of the type of shoes for that position, as well as the shape that fits that foot. Our hope is that we'll get optimized performance, in terms of safety."
Crandall also serves as Director of The Center for Applied Biomechanics at The University of Virginia,
The Connection
Why the focus on safer footwear? I it's important to note that certain lower-body injuries are in part the result of what athletes wear on their feet, including leg and knee injuries. Reports of these incidents fill the local and national sports, especially during camps and the season.
The foot work is not entirely new, but it also isn't at the fetish level. The NFL say an emphasis has been focused in recent years on better-designed cleats, but that effort will now be honed even further with custom-designed cleats for players.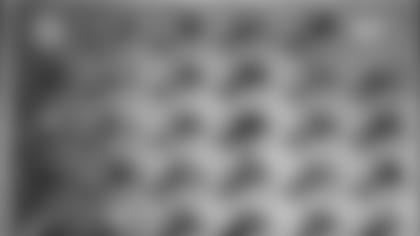 A New Shoe Dimension
Technologies beyond laser measuring and fitting are changing the sports footwear industry. Vendors - Nike, Adidas, Under Armour and New Balance - have been working to create sports gear using 3D printing. 3D concept footwear has been created in the drive to advance the design and production process, with safety, simplicity and savings all in mind.
Nike introduced a 3D-printed cleat as far back as 2014.
When Cleveland Indians Pitcher Corey Kluber took the mound on April 4, he became the first player to wear cleats with a 3-D printed plate in a Major League Baseball game. This portion of the footwear is especially important for pitchers as weight transfer is part of the pitching delivery process.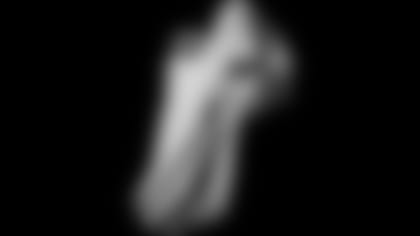 Footwear giant New Balance helped make this MLB first a reality. The initial design was evolved at New Balance's Sports Research lab in Lawrence, MA.
The wide and fast spread of 3D printing has led some to predict that this year will be the year that cleats made using the technology go mainstream.
Demonstrating the versatility of 3D printing as an enabling technology, a pair of techies opened an apparel store on the high-rent Newbury Street in downtown Boston.  The proprietors allow patrons to select clothing from a guide - instead pf perusing racks of clothes - and have the apparel printed out using 3D printers.
From Feet to Fields
As explained by the NFL, there's more to its efforts than a focus on footwear. The committee has been looking at both cleat- and turf-related injuries.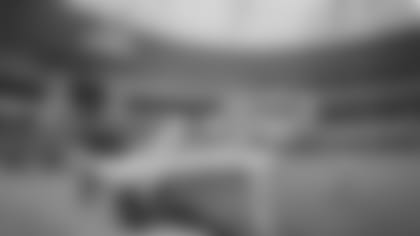 Synthetic field surfaces have come a long way since the introduction of Astro Turf in the Houston Astrodome for the then-American Football League (AFL) Houston Oilers game in 1966. The city's Astros MLB franchise played on the removable surface there that same year.
These early field surfaces weren't very forgiving, launching an ongoing effort, still underway today, to find a turf solution that's much more like natural grass. We've seen players felled in part by playing surfaces - without contact with players. It's uncertain if the culprit is a combination of turf and cleats.
Now at Gillette
Well-aware of the need to avoid player injury, while using advancing technology to create a better playing surface, venues are moving toward new playing surfaces often shared by soccer teams as well as college and high-school sports teams.
Earlier this year, Gillette Stadium, home of the New England Patriots and Major League Soccer's Revolution, upgraded their field surface to the most advanced option available from provider Field Turf of Montreal.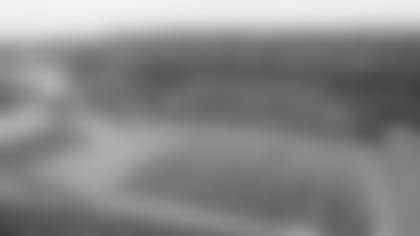 "It contains a new fiber that's more resilient, stands up longer and provides grass-like playability," explained Darren Gill, Vice-President of Marketing, Innovation and Customer Service for Field Turf. This surface, he added, meets the NFL and FIFA standards. The new fiber represents advancement in the areas of durability and performance.
And while the New England Revolution has already played on this Field Turf surface with the new fiber, Gill noted that this version has not been installed elsewhere. The company does provide similar surfaces to some 12 NFL venues including CenturyLink Field (home to the NFL's Seattle Seahawks and MLS's Seattle Sounders) and Atlanta's Mercedes-Benz Stadium, home of both the Falcons and United FC.
Gillette's venue owners decided after a muddy match with the New York Jets to tear up its grass surface in season and move to Field Turf back in 2006 and continue to use the company's surfaces.
If you have the chance to check out the playing surface at Gillette, you might notice that an "infill" mix made up of small pieces of chopped up rubber tires and sand is spread across the field in an effort to make the surface more forgiving. If you can't get to the field, watch a close up replay of a Gronk football spike and you'll see some of the pieces go airborne as a result.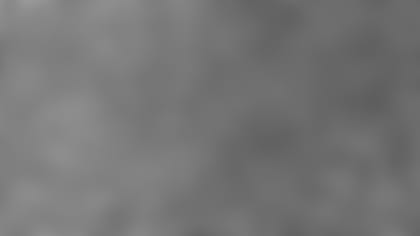 This infill provides necessary shock absorption, according to Gill. For those who recall the early days of synthetic grass surfaces many decades ago, absorbing shock was handled more by the player than the field surface.
A portion of the Field Turf system also handles drainage that when combined with shock absorption, offers "unparalleled player safety," according to the company.
The Bottom Line
When it comes to player safety, it seems that everything affects everything else as foot and ankle woes can cause leg and knee injuries. That's why a neck and spine specialist is helping the NFL lead the charge to advance footwear, while venue owners continue to address the issues through upgraded field surfaces.
Whether it's lasers, 3D printing and/or the creation of more resilient fibers for field surfaces, technology plays a starring role in this ecosystem. Add in shoulder pads, helmets and tackling changes and we're on our way to better addressing player safety and the injury threat. Continued forward progress is essential.
Bob Wallace is a technology journalist with over 30 years of experience explaining how new services, apps, consumer electronic devices and video sources are reshaping the wide world of sports. Wallace has specific expertise in explaining developments at the intersection of sports and technology. He's the Founder of Fast Forward Thinking LLC.