What If you asked your kid how they liked the football camp you sent them to and they told you they got to create a cool app? Or what if they said that meeting the NFL player host was fun, but the STEM activity was better?
Given the long-standing allure of meeting NFL and other pro sports stars that predates apps, the Internet and much more, this may not happen soon. But it's likely on the horizon thanks to soaring interest by corporate America in reaching youth to fuel  STEM invention and entrepreneurship interests to strengthen their future workforce.
Just last weekend, Dallas Cowboys Tight End Jason Witten held a football camp for kids. Countless sports stars do so annually. But what was unique and interesting here was that after the fun on the gridiron, attendees took part in a workshop where they created apps.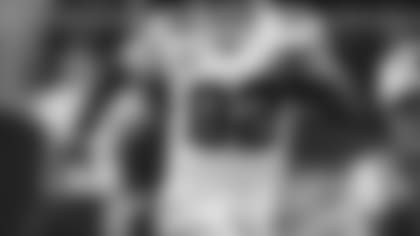 The apps part was thank to global tech consulting services giant Tata Communications which has been working as part of its GoIT initiative/program to locate and interest kids in hands-on tech efforts that could later lead to a growing list of career opportunities with the firm.
The Witten sports and technology weekend could well be the shape of things to come for sports camps and another way for businesses to introduce young fans to tech-powered hands-on invention and problem-solving opportunities well outside the classroom and even science fairs.
Big Biz = Bigger STEM Opps
In case you missed it, pro sports camps are big business, and not just for current and former athletes like Jason Witten. Garth Brooks holds them. ProCamps was founded in the late 1990s as an event management and sports marketing company specializing in developing, managing, and operating sports camps with professional athletes and coaches in the NFL, NBA, MLB, NHL, MLS, PGA, ATP, NCAA, NASCAR, WPSL, MLL and NFHL.
Since sports and technology have never been more intertwined, leveraging the coolness of the combo seems like a wise way to start filling the pipeline of kid creators and innovators that will help change the complexion of businesses in the years ahead. That is an effort that extends far beyond Tata.
Isn't it NICEE?
The efforts of tech-savvy educators  and like-minded invention programs will be on display tonight  at the launch of the first-ever National Invention Convention and Entrepreneurship Expo (NICEE) in metro D.C. where K-12 inventors from across the country spend three days discussing their inventions with judges and peers, and competing for prizes on the first national stage.
The inaugural NICEE, has drawn corporate sponsors and other forward thinkers including United Technologies Corp. (UTC), Stanley Black and Decker, Brocade Networks, The Lemelson Foundation and tech resource supplier Microsoft Corp. to the gathering. The three-day event doesn't have a football camp element to it, but it does feature a sports category for invention competition.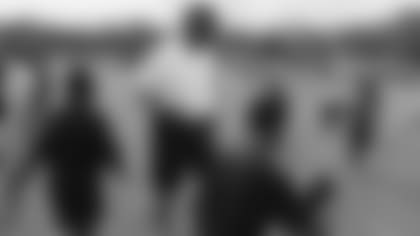 Other huge employers such as Raytheon Corp., pioneered the sports and tech combination to get kids interested in STEM +Invention + Entrepreneurship (STEMIE)that is the beyond the classroom, book-study element). They have teamed with The Hall at Patriot Place to provide endless busses full of field trippers the resources needed to handle real-life STEM problem-solving and invention challenges at the home of the New England Patriots.
Through Raytheon, in conjunction with the hall, teachers are provided education resources needed to forward problem-solving efforts back at school.
Go Sports - go IT
Jason Whitten's football camp for kids in grades 1-8 last weekend partnered with Tata which ran the application creation competition that followed the gridiron segment of the kid gathering.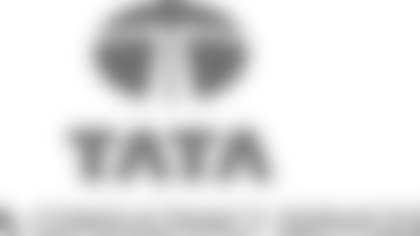 Tata is an evolving communications services provider with more than 8,000 employees across 38 countries. The $3.2 billion global company is headquartered in Singapore and Mumbia, India. It's no surprise that the Witten event partner wants to reach and influence what they hope is the future tech workforce today.
"To succeed on tomorrow's world stage, students must today have a solid foundation in STEM and be fluent in the technologies that will power the global economy of the 21st Century," said Surya Kant, TCS President of North America, U.K. and Europe in prepared comments. "Through the goIT program, skilled technology professionals from our company are mentoring and inspiring young students to be future STEM leaders."
Launched in 2009, Tata's goIT Student Technology Awareness Program is available in 11 U.S. cities (including Dallas). It wouldn't be a reach to expect sports-drive events in these metro areas to have a tech segment or appendage to them. The list includes Santa Clara, CA; Atlanta, Chicago, IL, Minneapolis, MN; New York, NY; Cincinnati, OH, and Columbus, OH.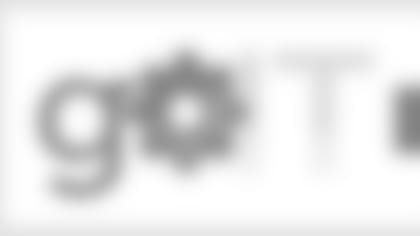 The Bottom Line
Sports camps with STEM segments are a powerful means to reach kids by leveraging long-standing young fan interest in meeting their pro idols. These events are intended to augment, not supplant, STEM + Invention + Entrepreneurship education and invention convention efforts spreading across the country thanks to the STEMIE Coalition.
Look for more partnerships between sports, tech company partners and event creation and management firms going forward as more kids find STEM problem solving and invention efforts to be "cool" - just like pro sports.
Bob Wallace is a technology journalist with over 30 years of experience explaining how new services, apps, consumer electronic devices and video sources are reshaping the world of communications as we know it. Wallace has specific expertise in explaining how and why advances in technology redefine the way sports fans interact with their league, teams, players and each other. He's the Founder of Fast Forward Thinking LLC.