Back before the dotcom detonation at the turn of the century, tech startups thought all they needed was to spend on a high-profile CEO, a catchy name and a product concept to attract attention, get smart and find business partners.
The truth is that they sadly lacked the long list of critical resources that today's sports tech startups have access to through accelerators and others firms. And in many cases, they couldn't use their equity to pay the bill.
Many of us recall how that turned out.
There were massive layoffs, hills of barely used high-end furniture, and - to-this day - long-vacated office space where once promising startups had begun.
That was Then, This is Now
But now, a decade or so later, sports tech startups can use equity in their very firms as currency for all they need to succeed from workspace, mentoring, connections to industry influencer and access to interested investors.
Together, these priceless growth assets can and have taken the place of buying facilities, big-ticket office furniture and more. The list of items you can't put a price on is growing by the month.
The Player-Driven Accelerator
Now, startups can get even more for their equity thanks to an accelerator launch by the National Football League Players Association (NFLPA) Tuesday that provides access to players' likenesses for use with products and promotional efforts - an eye-catcher for sports fan consumers.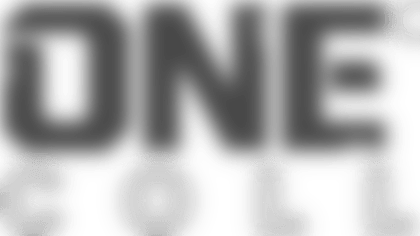 The NFLPA accelerator joins similar groups created by pro sports teams such as the L.A. Dodgers, with the Minnesota Vikings and Philadelphia 76ers having announced their own entries 
The One Team Collective has an impressive roster of founders/participants flush with resources needed to turn a small startup to an upstart and later to an established sports tech industry vendor member. The entity also features a player council made up of current and former NFL stars.
Expanding NFLPA Assets
The OneTeam Collective will be the first program providing rights to sports-related intellectual property, highlighted by the NFLPA's exclusive group licensing rights and unparalleled access to more than 2,000 current NFL players. 
One Team Collective will offer companies access to NFLPA's brightest stars via licensing, marketing and content rights, research and development, funding and mentorship for product development and marketing support.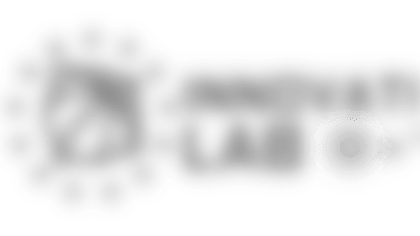 The NFLPA accelerator, One Team Collective will offer companies access to NFLPA's brightest stars via licensing, marketing and content rights, research and development, funding and mentorship for product development and marketing support. 
NFL player star power will likely help startups most with marketing, an areas where sports tech firms need help going from a largely unknown entity to a potentially household name. TV ads rush to mind - before, during and after live games and highlight shows.
The collective's FAQ states that equity is part of every engagement with the NFLPA accelerator. It's the currency they all possess.
The OneTeam Game Plan
OneTeam Collective doesn't focus on any one or two areas of innovation in sports tech. Instead, it says it "will consider business ventures and product ideas related to fan engagement, data analytics, performance and training, mobile fitness, sports nutrition, consumer products, fantasy sports, gaming, wearable technology, new media, as well as virtual and augmented reality."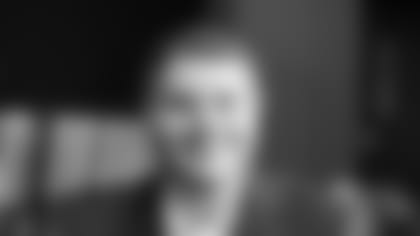 Together with its partners the accelerator "will help companies unlock the value of the world's greatest unifier - sports and the athletes who play them," said Ahmad Nassar, President of NFL Players, Inc. and the OneTeam Collective board chairman, in prepared comments. "With the OneTeam Collective, the goal is to build on that appeal to nurture and grow businesses that will be beneficial to all."
The accelerator's six other founding/partners are Harvard Innovation Lab, Intel, Kleiner Perkins Caufield & Byers, LeadDog Marketing Group, Madrona Venture Group and the Sports Innovation Lab.
Intel has already acquired 360-degree enabler Replay Technologies and virtual reality gear maker Voke this year alone.
NFLPA and ACE Media
The accelerator launch should not come as a surprise given the efforts to maximize it assets - and create new properties that date back to September of 2015.
The NFLPA laid its claim to vastly expanding content opportunities on behalf of its members when it announced a majority stake in a new content company called Athlete Content & Entertainment (ACE Media) which will provide a variety of programming, a development hailed by NFL stars and the marketing savvy.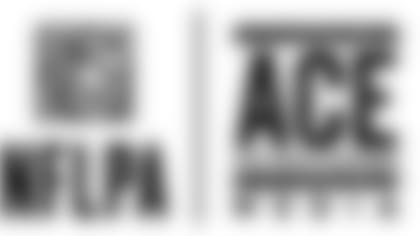 The player-powered content will range from short videos to scripted TV-type series for distribution by interested outlets both traditional such as BET TV and newer tech-driven options such as The Bleacher Report, other online destinations, wireless and social media to name but a few. Nike is in the mix too. 
What Equity Buys
Sport tech accelerators and other helpers of all shapes, sizes and resources have arisen in the last few years, recognizing that unlike the 2000 crew, you need much more to launch and thrive than a cool idea, concept or even finished product to gain traction in the wide world of sports.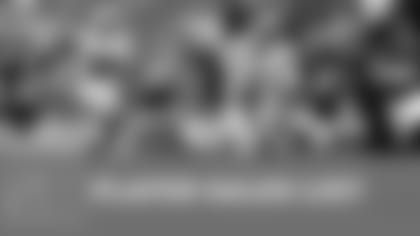 Facilities. Small, medium and large employee groups need business workspace equipped with computing, communications and utilities resources along with basic such as office furniture, meeting space, and some actual offices.
Mentoring and Education.Many startups don't know what they don't know. They can be strong on sports tech, but weak on business experience. Internal or external speakers with specific expertise are either part of the education and/or mentoring asset. Startups need to hear of best practices and worst practices for their fledgling firms.
Pitching.Startups need coaching, advice and practice pitching their company to potential investors and business partners. Accelerators and others prepare small companies for this inevitability through mock and actual pitches, often toward the end of the process.
Access to Connections. The old saying: "It's not what you know, it's who you know," is true to a greater extent with startups. Connections can help promising entities gain access to individuals, companies and most recently pro athletes that can help evolve, guide and direct their efforts on the business strategy and even tech front.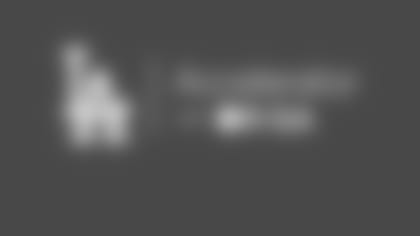 Labs, tech experts and R&D facilities are a piece of the NFLPA accelerator. Startup leaders are often too busy with their product research/development and general operations to be out and around the industry networking.
Money Matters. Funding is a make-or-break area that's not necessarily a strong suit for tech-focused entrepreneurs. Accelerators and other entities have the money to invest and are typically seeking a smallish (under 10%) equity stake in startups in return for the above mentioned items and for securing funding.
Talented Hires. The NFLPA accelerator provides access to roughly 2,000 current players. But sports tech startups looking to hire experienced athletes for temporary or long-term employment a more useful resource would be to tap the pool of former players.
This asset can provide the hands-on user experience for sports-tech items used on game day, in practice, off the field and as consumers. They can suggest improvements, new markets and help firms in other areas such as gaming.
Former players also have connections of value made before, during and after their playing careers. Many former players are looking to parlay their knowledge, connections and time into consulting or full-time employment (and/or an equity stake).
Accelerator Alternative. Sports tech startups can also trade on their equity with firms that offer a subset of an accelerator's menu. They can also join online communities that connect startups with the other entities they need in a more free-form manner. Starters.co, founded by former NFL Kicker John Potter, is an example of a collaborative community.
The Bottom Line
Startups at the turn of the century lacked affordable access to most all items now on the menus of accelerators and other helpers. After they had burned through their initial funding, it was game over for many.
In stark contrast to dotcom-era upstarts, startups today can use their equity to cover a lengthening list of resources and assets available to entrepreneurs in sports tech and far beyond.
This week's launch of the NFLPA's player-driven accelerator demonstrates that available resources for startups are getting bigger and better. It offers accepted members access to player likenesses and other intellectual property for branding. That means a bigger bang for the equity buck.
The biggest bang surrounding tech startups back in 2001-2002 was the sound of the dotcom bomb going off.
Bob Wallace is a technology journalist with over 30 years of experience explaining how new services, apps, consumer electronic devices and video sources are reshaping the world of communications as we know it. Wallace has specific expertise in explaining how and why advances in technology redefine the way sports teams interact with their partners, players and fans. He's the Founder of Fast Forward Thinking LLC.