When Tennis Star Andy Roddick **launched live streams on the U.S Open this week** to provide thoughts on the matches and field questions from fans, it was a milestone moment for mobile app maker Periscope, which has gone from banned to brand in pro sports in a year.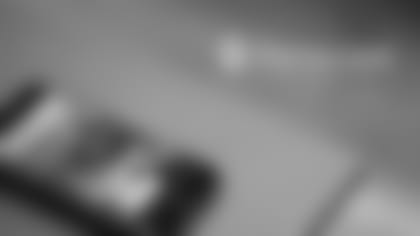 It was the Twitter acquisition's first ever branded live stream, with Chase and Grey Goose Vodka sponsoring the engaging social media event. 
What helped refocus Periscope from a serious business model threat to a viable means to expand sports brands/revenue by augmenting fan engagement in the minds of league leaders? The landmark live streaming deal in which Twitter landed the rights to deliver 10 NFL Thursday Night Football games this season for a reported $10 million. 
The NFL-Twitter partnership "includes in-game highlights from TNF as well as pre-game Periscope broadcasts from players and teams, giving fans an immersive experience before, during and after games," according to the league.
..And that starts next week with the Buffalo Bills hosting the New York Jets on Thursday, September 15 on CBS and simulcast on NFL Network. 
Fan Impact
Sports fans are beginning to see new and additive programming - and the ability to interact with celebrity thought leaders live - through Periscope, with more original video to come. This drive will be fueled by the newly enabled ability for brands to pay to sponsor streams as Chase and Grey Goose did with Roddick.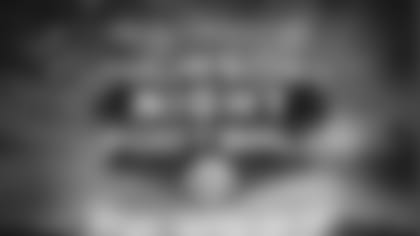 Though it will vary by sport and specific agreements, expect original programming to range from pre-and post-event analysis, highlight shows, expert Q&As, player interviews and access to other coveted personalities typically seen only on TV.
And at the intersection of pro sports and entertainment, expect to see off-the field team-related activities covered whether it's charity events, players in the community opportunities, fan clubs, alumni activities, award presentations, player appearances and on and on.
Dynamic Duo?
If Twitter is social media's Batman having torn up the sports world of late with live streaming game deals, Periscope could be considered sidekick Robin, for now. Why?
With Twitter on a tear, what's been lost is the fast-expanding role mobile phone streaming app Periscope will play in live streaming deals - from supplemental original programming to advertising. It's a classic case of sports finding a way to match a tech tool with the best use. Monetizing streams changed the focus from revenue risk to revenue river.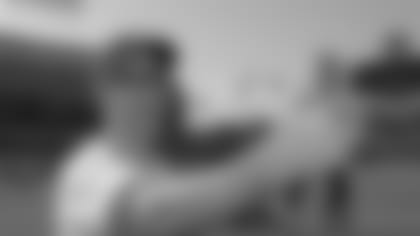 Around the Sports World
When Twitter begins live streaming Thursday Night Football games next week, Periscope will capture and stream bonus content before and after the game. 
When the NBA season tips off next month, Twitter will stream two new NBA-produced original series. Periscope will deliver game highlights.
Periscope was a mainstay in taking highlights and more from the recent summer Olympics in Rio to an international audience. Just last week, NFL Network used a non-live Periscope stream of Fantasy & Friends as part of the network's regular fantasy football show's coverage of the area.
Roddick is using Periscope at the U.S. Open this week to conduct a live streamed Q & A and also shares his perspective on games, with fans on behalf of sponsors Chase and Grey Goose. The tennis star caught the attention of the financial giant's chief marketing officer earlier by using the apps at Wimbledon.
Scary Movie
The live mobile streaming app got off to a quick and rocky start after its launch in March, 2015; just months after Twitter bought the startup. Its use struck fear into the hearts of sports league execs everywhere when it was used to stream free all of a Showtime $90-$100 pay-per-view title boxing match for those who could handle the varying video quality.
The NFL and others responded by banning Periscope use by teams until the concern was evaluated, likely along with the opportunities provided by thelive streaming mobile app. Other leagues took rapid action fearing amateur videographers and even credentialed media use these apps to live stream sporting events in similar fashion. 
The National Hockey League (NHL) quickly banned fans from using the apps for broadcasting before, during or after the game. A media member who used Periscope to broadcast a practice round at the Masters was stripped of her credentials.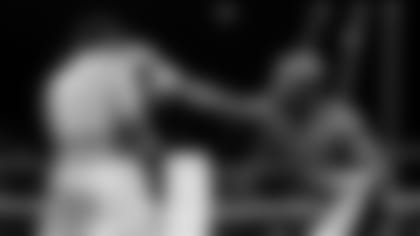 The NFL later rolled back the ban so that teams could use it to capture off the field events several times a week, sticking like others to the no game-action streaming restriction.
Its use was being evaluated after the full ban was switched to a limited restriction, but the point of contention isn't whether it should be used, but instead how often and now - with advertising opportunities - how to best monetize it.
Rules of Engagement
In the video content business, piracy concerns never go away. In advance of the recent Olympics at Rio, the International Olympic Committee (IOC) digital media guidelines reflected continuing concerns. It forbids rebroadcasting of the official TV signal at Olympic venues. That means visitors and accredited persons are not allowed to live-stream inside any of the stadiums.
Broadcasting images via live-streaming applications (e.g. Periscope, Meerkat) is prohibited inside Olympic venues, according to the document. Enforcing these rules is another thing. But web sites featuring high-quality coverage of live events should be putting a damper on piracy's allure.
Early Use
Some NFL teams used Periscope before the league ban and without risking long-standing revenue streams with their broadcast partners. Major League Soccer's New England Revolution has used Periscope for some pre-game interviews. 
Entities beyond sports teams have embraced the use of these apps for wide distribution of relevant events that otherwise receive limited or no coverage. The NFL Players Association (NFLPA) used Periscope live on Twitter to bring its Super Bowl press conference last February 3rd to a broader audience than likely would have been otherwise possible.
The Bottom Line
It appears that Periscope has survived and is posed to thrive by maintaining a "keep calm and live stream on" mindset that got it through early tumultuous times. Also give big props to its parent Twitter without which the app would likely not have gained much traction in the sports world, or not as quickly.
Mobile live streaming apps are far from new (see Livestream and Ustream, etc.) But they kept their focus largely on enable individuals to become online personalities and to pioneer simpler and frankly better live news coverage by going where cameras couldn't.
That said, the Twitter-Periscope combo has to deliver on the potential sports leagues see in them - high-quality viewing of engaging original/bonus content for fans, with monetization. 
Because, as Hall of Fame-bound NFL Coach Bill Parcells once said (paraphrase): Potential means you haven't done anything yet.
Bob Wallace is a technology journalist with over 30 years of experience explaining how new services, apps, consumer electronic devices and video sources are reshaping the world of communications as we know it. Wallace has specific expertise in explaining how and why advances in technology redefine the way sports teams interact with their partners, players and fans. He's the Founder of Fast Forward Thinking LLC.