The NFL has come a long way in the two and a half years since its initial social media rules for teams. The latest set, however, still keep the 15 minutes before kickoff and whistle-to-whistle highlights as no-stream zones. And new challenges are just around the corner.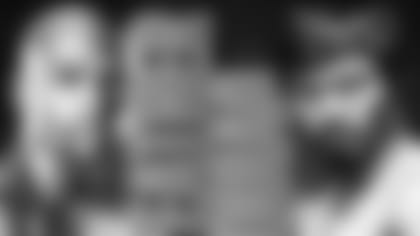 The first set of rules was written after NFL executives recovered from an adrenaline jolt caused by the live streaming via smartphone app Periscope of the pay to view Mayweather-Pacquiao title fight on May 2, 2015. The league wanted to protect its live assets - and thus its revenue rivers - from pirates.
Steep fines have been imposed for those who violate the league's rules. Fines for non-compliance still exist years later.
Many of the aspects of the latest social media rules, like earlier iterations are difficult to clearly explain to the fan masses. Hopefully followers will see what the league means.
Highlights?
Teams aren't supposed to share highlight or hype reels to social media platforms. But there's a catch. If the reel is a collection of plays from a retiring players career as a thank you, that's allowed. So too are reels that have a call to action of sorts, such as pointing off and directing viewers to tune in for an upcoming game.
Once a play is over, the team can for, example, post the end-zone celebration on Twitter and if the league re-posts it, use it on other social media platforms.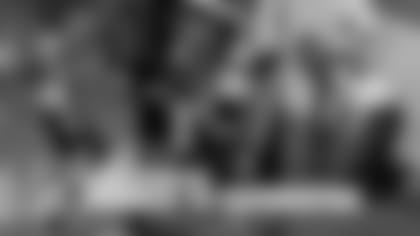 Nowadays, the league even allows teams to live stream their practices. There's a reason why we haven't seen any of this type of footage. Imagine being the one who has to tell the head coach that the practice is being filmed and it's for wide-scale consumption.
Teams actually do live stream what's referred to as "the media portion of practice," which as the name implies is a subset of practice that the media is allowed to attend. Some have considered streaming weightlifting sessions.
There was a time when team live streaming was limited to press conferences. Those days are long gone as clubs are allowed under loosened rules to stream just about anything except the 15 minutes before kickoff and in-game highlights.
New in the most recent rules, is the ability for clubs to create team-specific, connected TV apps for so-called "smart" TVs. It's too soon to tell if there's adequate fan demand for this engagement opportunity. If it develops down the road, expect forward-thinking teams with application development expertise, or partners who bring that skill set to the table, to take advantage of this opportunity.
The Fan Impact
It's safe to say that if asked how much social media they want, fans would simply reply MORE. With end-zone celebrations now allowed this season, and more fans using mobile devices to stay connected to the league and the team, 360-degree replays/virtual reality spreading to more stadiums (and perhaps TV broadcasts), the video menu is expanding.
Whether fans mind going to two places to get them all: the league and their favorite team, remains to be seen.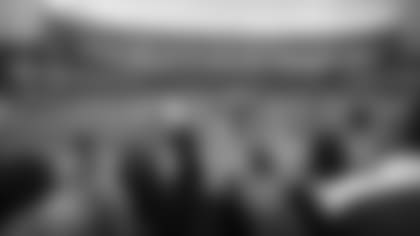 Highlights and No Lights
Try naming a social media service that the NFL hasn't yet partnered with for short' or long-form programming is near impossible. Twitter, Facebook, YouTube, Amazon, SnapChat, and now back to Twitter (with Periscope) again. The NFL cut social media streaming deals covering China last week.
Here's this week's new streaming programming from the NFL (and Twitter).
On Tuesday, NFL Media launched a new 30-minute live show on Twitter called #NFLBlitz will be produced by NFL Network from its studios in Los Angeles and be available at NFL.twitter.com and via @NFL.
NFLBlitz will cover breaking news, game highlights, key storylines, fantasy projections, team power rankings and pre-game updates, all while incorporating fun, entertaining and engaging Twitter content as the NFL conversation unfolds live on the platform every day.
NFLBlitz debuted Tuesday and was streamed on Wednesday and Thursday. Next, it will air Monday-Thursday, September 4-7. Starting on September 10, #NFLBlitz will air every Sunday at 11:30am ET and Monday through Thursday at 7pm ET throughout the 2017 NFL season, according to the league.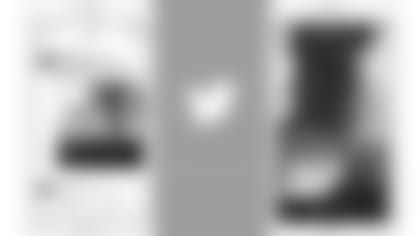 The show's launch is part of a new multi-year deal the NFL and Twitter announced in May to deliver uniquely packaged official NFL video and other types of content to fans around the world daily, year-round.
As part of the undertaking, the NFL will use Twitter and Periscope to bring fans what the league described as "unique live pre-game access from each of its prime-time game windows, as well as other key match-ups during the season."
The Last Bastion
The NFL still heavily protects highlights as its crown jewel, and will continue to do so by keeping its clubs away from them. It's hard to imagine that changing any time soon. Think of them as blackout periods for frequent flyer travel or hotel bookings near holidays.
But after two years of an evolving set of social media rules for its clubs, the NFL has greatly loosened its regulations on the use of social media for video, which is essential in the no finish line race of attracting and connecting with young age groups be they current or potential NFL fans.
The Bottom Line
Though rolling back freedoms would seem to be as easy as putting toothpaste back in the tube, there's always a chance that a high-profile abuse could serve as a setback for social media rules for video. One that occurred this past weekend during the heavily-hyped, high stakes Mayweather-McGregor title bout in Las Vegas could open old wounds.
Why? In damage control as pay-per-view streaming of the bout ran into problems, some viewers that ran into problems with the stream were directed to sites that were streaming the match illegally. This was a subset of the total group that watched the 10-round fight this way. At least those redirected had paid for the event.
Nonetheless, this reality will likely factor into the NFL's thinking as it views live streaming for its clubs and for itself. Content protection is a more serious concern for pro sports league's than for anyone thinking of recording a movie playing in a cinema.
Bob Wallace is a technology journalist with over 30 years of experience explaining how new services, apps, consumer electronic devices and video sources are reshaping the wide world of sports. Wallace has specific expertise in explaining developments at the intersection of sports and technology. He's the Founder of Fast Forward Thinking LLC.