In an effort to extend fan engagement with immersive media, the San Francisco 49ers and the San Jose Sharks have begun delivering fans 360-degree video content through team mobile apps. The NFL team allows fans to upload their reaction with it to teams for viewing by the fan masses.
In what could become an emerging trend, other NFL teams are currently testing and evaluating this opportunity, enabled by upstart Zeality Inc. The dual goals: extend fan engagement with immersive content and create new revenue opportunities. Fans can download the latest version of the 49ers app here on iOS App Store and Google Play Store to get the full experience today.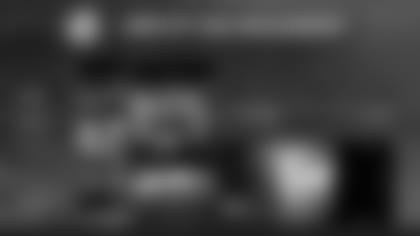 Zeality's Immersive Media Engine (IME) enables delivery of interactive content to mobile devices. With the Re/Lives feature, fans can add their own "experience" to the team's video and upload it from mobile devices for approval and transmission to all app users. Games such as video scavenger hunts and sharing target young age groups - a top priority for the NFL, which is looking to ensure the future of its game.
"We are creating compelling content that fans can directly interact with," explained Robert G. Alberino Jr., Vice President and Executive Producer for the San Francisco 49ers. "With the Re/Lives feature we can see our content through the Faithful Fan's lens and add their story to the content we are creating. We have found that it's driving engagement and interest in our content in a whole new way."
The enhanced fan engagement capabilities enabled through team apps, have clubs across pro sports thinking about how to create and monetize new and expanded content types, which can include covering events that wouldn't other be available to fans with the enriched app - and creating new ones. The NHL's Sharks have also deployed the IME in its team app and is offering the Re/Lives interactive feature to fans.
The 49ers quickly embraced the advanced fan engagement opportunity. "By specifically telling our story via the 49ers app as the conduit to this great content, we have found that people are watching and continue to watch," claims Alberino. "Of course it offers a new revenue generation stream but more importantly it allows us to uniquely tell our story from both an innovative platform, but one that is also shareable and progressive."
It's no secret that the 49ers have big immersive media plans for their team app. "Our goal is to make virtual reality a reality for the Faithful," explained Alberino. "Everything we are working on is leading us to create an app that is a one-stop-shop for our fans and that is certainly inclusive to VR."
"Re-Lives" Content
Using the Zeality IME platform's Re/Lives feature was not tough for the 49ers' production team, which shoots content in 360 degrees. Once it's made available through the team's app, all fans have to do is click on the Re/Lives icon while playing a 360-degree video from within the club's app and it will activate their front facing camera.  The fans can then narrate through the video and tilt/pan/zoom.  The app will record their narration and their movement through the video.
Once complete, the fans' content is sent to the Zeality platform where the team can publish it to the app for viewing by all - or decline. The Sharks support Re/Live also. Expect the San Francisco Giants to embrace Zeality's IME in the not-too-distant future.
Interactivity can extend beyond Re/Lives to mobile games whereby fans can participate in an online Scavenger hunt whereby they seek out team logos in a 360-degree video. Adding games is designed to keep fans engaged for longer periods of time than are common with first-generation team apps.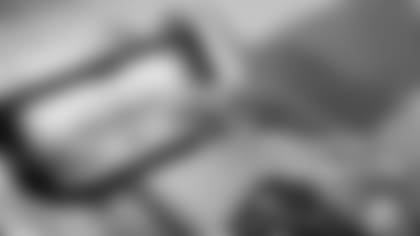 Feeding the Faithful Fan
"We are taking the fans behind the scenes in multiple locations - giving them the VIP access pass in numerous areas," added Alberino. The production teams provided the take on "the 49ers 2017 Draft, showcasing the thousands of fans who arrived at Levi's Stadium to connect with players, our mascot Sourdough Sam, The Gold Rush cheerleaders and the Niners' Noise Drum team. This front row seat and back stage pass allowed fans to get closer to the team than ever before."
Aware that fans crave player-focused content, the team created the "49ers Media Day, where the players are working with our 49ers Studios crew to create Emmy award-winning videos and content as well as great content for the social platforms," Alberino said. "We recently completed a three-day shoot that hosted nearly four dozen players and we covered the entire event from behind the scenes."
Powering the Process
At the core of the opportunity lies Zeality's IME, which is added to team apps to enable the new, above-mentioned content delivery and interactivity opportunities for fans and teams alike.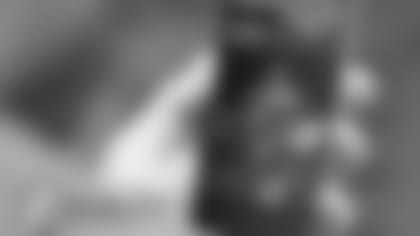 Zeality CEO and Co-Founder Dipak Patel claims the integration of the IME with the team app can be completed in as little as 20 hours using its software developers' kit. It covers iOS and Android apps.
The core of the IME consists of a number of features built upon a cloud platform. Zeality's core services include uploading, hosting, video transcoding, adaptive bitrate streaming, and featuring content.
Once completed, organizations can easily make the most of the IME-powered content through an intuitive management console, which provides a host of value-added features. Here, Patel explained, clients can manage and moderate content, control experience accessibility, and view insights in the dashboard.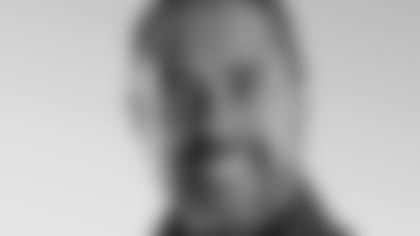 "It is important to us that our clients have full access to metrics and data on their content." The CEO stated, "Through our backend management console, they have more control over the style, direction, performance, and impact they can ultimately achieve."
Elevating the Fan "Experience"
When it comes to the evolution of team apps, the abilities offered now and in the future via the IME promise to take fan engagement to the next level whether the fans simply view the enabled 360 content or interact with it. Adding games and other interactive options add stickiness to team-created apps that are ready and willing to add new content capabilities and advance.
"Fans get to watch immersive content that they couldn't get elsewhere," said Zeality's Patel of the team-created content. "Clubs benefit as they (fans) are consuming the content in new ways that extend engagement and create revenue opportunities."
Expanded Content Strategy
The challenge clubs face in determining how allowing fans to participate with content in their team apps is crafting a content strategy that makes use of immersive video as well as staple capabilities currently and widely offered, explains Patel. "The goal is to get fans into the app and stay longer. Zeality is willing to work with teams to accelerate the creation of this broader content strategy.
The immersive media enabling firm has also been working hard to provide clubs flexibility in publishing its IME to their team apps. One ongoing effort is making the undertaking less expensive and time-consuming by enabling clubs to delivery 360 degree pictures instead of more expensive videos and interactivity through their channel, according to Patel.
The Zeality CEO also noted that more affordable 360 degree cameras can be used to create content as opposed to higher-end studio-quality systems. For example, a Samsung 4K action camera that shoots video in MPEG-4 format and has 128 GB of storage can be bought for under $200.
Zeality's Price Components
Teams interested in the above will pay a license fee for the Zeality platform and decide on a revenue-sharing model for the immersive content. The latter feeds upon itself as content created through the IME for team apps increases clubs' inventory.
The Bottom Line
The 49ers and Sharks are among a growing group of sports teams implementing new tech to help extend fan engagement and create new revenue opportunities using immersive media. Zeality is enabling this innovation with its IME.
Providing fans the ability to interact through 360-degree content and gaming can take engagement through team apps to the next level, where other opportunities wait. Franchises across pro sports are exploring the option to help ensure their future by connecting with young(er) age groups.
Bob Wallace is a technology journalist with over 30 years of experience explaining how new services, apps, consumer electronic devices and video sources are reshaping the wide world of sports. Wallace has specific expertise in explaining developments at the intersection of sports and technology. He's the Founder of Fast Forward Thinking LLC.