One of the biggest developments for pro football in 2017 might not have to do with virtual reality, live streaming NFL matches, remote-controlled tackling dummies or sideline video on tablets. But it could advance the use of those innovations in the NFL.
It's called a developmental, or "D" league which could provide a steady-flow of pro-ready players, coaches, officials and more, along with employment for countless NFL wannabes that didn't make team or practice squad rosters or capture the attention of the 32 franchises at all.
Troy Vincent, head of football operations for the NFL, has reportedly created and presented options for a D league to coaches and those on the competition committee. The concept has support from head coaches and beyond after being studied for several years.
From the Commissioner
In his annual pre-Super Bowl 51 address, NFL Commissioner Roger Goodell admitted that a developmental league "is something we are actively considering," adding that creating a D league is a topic "we've discussed at length."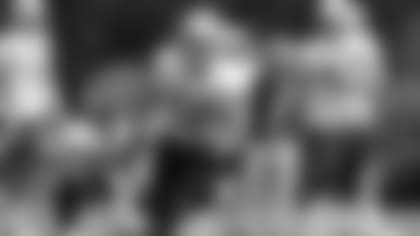 Bet on options being discussed at its annual meeting later this month or in next month's spring gathering. Talk is fine, but actions would speak louder than words after years or consideration.
Such an undertaking Goodell has said, "would be focusing exactly on that point, which is; the development of players, coaches, officials, trainers, other medical officials to try to expand on the number and the quality that are involved in our game."
Fan Impact
Why should fans and tech enthusiasts care?
For fans, a D league could fill the live game gap between the Super Bowl in early February and pre-season matchups in August. However, options created by NFL Football Operations are said to include in-season "academies" as well as spring season leagues.
A D league is needed to develop steady stream of NFL-ready athletes - wannabes that wouldn't otherwise make pro rosters. Increasing the size of practice squads (which will be discussed again this year) helps but more is needed.
A Tech Connection
Secondly, a D league could also provide a fertile ground for the development (through testing, evaluation and evolution) of technology innovations that promise to improve the game while maintaining a balance with tradition.
At present, NFL Football Operations game-tests tech innovations during the Pro Bowl, pre-season games or occasionally in a regular-season matchup. A D league could potentially provide broad proving grounds far beyond what the NFL has to work with.
Tech can be used to drive innovation in the game, in part through optimizing, enhancing and/or introducing processes, procedures and policies. Potential advances in player safety, health monitoring, fan engagement through video/instant replay, and reducing game duration could all be explored and put to the test through a D league.
Why Now? 
NFL Football Operations and others have been looking at the D league opportunity for years and have been circulating various presentations to the competition committee, coaches and others.
The supply of college athletes that aspire to play at the pro level but fall short of NFL rosters is sizable. None want to give up on their goals/dreams. There is the long list of those that don't make team practice squads either.
Roughly 300 athletes are invited to the combine and most are drafted. But what of those who don't make the final roster cut or small practice squad. What about all the wannabes that aren't invited to combines to show their skills? That's a large body of undrafted free agents seeking football.
And yet more would prefer to skip the college part of the process on route to pro football.
A Regional League Targets 2018
Another potential factor is the launch of a "D"-like league by Tom Brady's agent Don Yee and other NFL names. It's not a conventional developmental league that many seek, but it's tough to believe its plan to start playing games in 2018 and hasn't drawn interest of the NFL.
This Pacific Pro league (PPL) is but one of several regional entities operating in the U.S., albeit minus big money contracts, national TV deals and ties to the NFL.
This from a report from CBSSports.com's Jason LaCanfora: "The Pacific Pro League would only employ players not yet eligible for the NFL. Players would receive, on average, $50,000 a year, though multiple people briefed on the idea stressed there might not be a cap (a star running back, for example, could earn $100,000, plus opportunity for endorsements). Yee has promised that the style and schemes would mimic professional football, not college."
The PPL proponent and sports agent Leigh Steinberg was quoted saying he knowns of several people in the state with resources who would love "to own a football team."
It's unclear how the PPL will be received by the NFL.
Do's and Don'ts
What is somewhat clear from past pro and developmental leagues, some of them dating back decades - and most of them defunct or morphed likely guided the creation of NFL Football Operation's option presentations. Much was learned from the United States Football League (USFL) which launched in 1983 as a spring league but competed with the NFL directly for (high-profile) college talent and more. The NFL league wants a non-compete on all fronts to protect its product.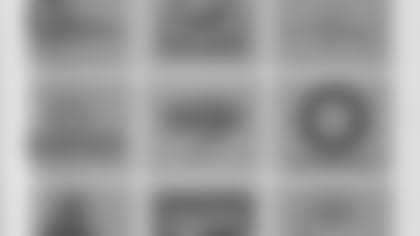 The USFL landed many coveted players away from the NFL, but many went on to the older league such as Steve Young, Herschel Walker, Jim Kelly, Doug Flutie and Doug Williams.
Ownership alternatives.Remember, the NFL-created NFL Europe? Though the NFL league produced certain Hall of Famers Kurt Warner (now) and Adam Vinatieri, it lost money and was eventually shut down. The NFL doesn't want undertakings that result in red ink. Common sense.
New Profit Opportunities. Hardly a shocker, the NFL wants to grow it business and that's especially tough after the Super Bowl and before the pre-season. A D league arrangement could provide new programming to pitch to a TV broadcaster, Internet streamer or to run on the league's NFL Network. Seriously-who would prefer watching "pre-combine mock drafts" in February? The NFL could be interested in making its sport a year-rounder game-wise.
TV deals are essential to the awareness and viewing of D leagues. The fledgling USFL of the early 1980s landed a TV deal with ESPN. And the made-for-TV XFL teams were jointly-owned by NBC. Since then, however, the Internet and wireless networks have emerged as viable options for video distribution with the NFL already using both for live game delivery.
The Bottom Line
Much work will need to be done after the presentation, discussion and evaluation stage for any type of developmental league to take the shape most useful to the NFL. The D league idea has already been under consideration for some time.
The league doesn't want to comment on the topic, but it's a safe bet that we'll hear more on the topic during or right after the NFL's annual league meeting later this month.
Bob Wallace is a technology journalist with over 30 years of experience explaining how new services, apps, consumer electronic devices and video sources are reshaping the world of communications as we know it. Wallace has specific expertise in explaining how and why advances in technology redefine the way sports teams interact with their partners, players and fans. He's the Founder of Fast Forward Thinking LLC.