Looking to take its games far beyond the U.S. and Europe, the National Football League today announced a partnership with Perform Group to help market TV rights and its Game Pass online service in the Middle East, Asia and South America.
Under the agreement, U.K.-based Perform, with offices in 23 countries, will push the TV rights to NFL games in select markets. The immediate focus is on Brazil, Asia and the Middle East for the 2017 season. The self-described sports content and media company offers a wide variety of assets.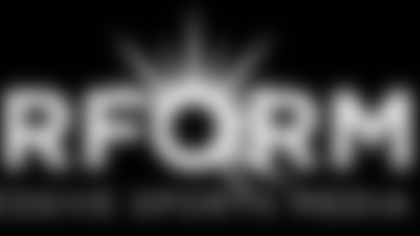 The aspect of NFL's multi-year marketing deal with Perform that focuses on Game Pass covers over 100 countries and territories, including larger markets such as Argentina, Australia, Brazil, Canada, Hong Kong, India, Israel, Japan, Mexico, New Zealand, South Korea, and Turkey.
Perform Group will also work to boost use of the NFL's Game Pass service which allows subscribers to watch most all NFL games live online, a core capability that serves as a lifeline to pro football fans outside the 50 states, especially those in Western Europe. 
Popular service features include Coaches Film which lets viewers analyze the game with exclusive All-22 and end-zone camera angles on their device screen.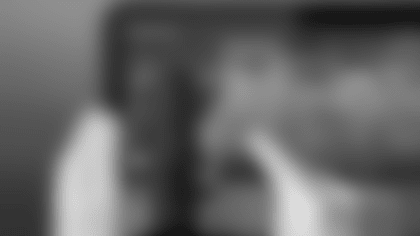 The international version of Game Pass also enables subscribers to replay games after they conclude (and in condensed mode) with the option to turn off spoilers. Fans can also access a vast vault of NFL programming including original series, classic games and unique TV shows.
The replay feature is important given the countless time zones in which Game Pass is, and will be available as part of this expansion effort.
Catch Game Pass
Perform did not provide specific details of its Game Pass marketing effort except to say it will use its local* expertise* to drive Game Pass subscriptions among the NFL's avid fan base.
 "We are thrilled to be collaborating with the Perform Group in some of our priority global markets to drive distribution and consumption of our key media offerings across a range of platforms," said Mark Waller, NFL EVP of International & Events, in prepared comments. "This is a mutually exciting opportunity to better serve the NFL's growing global fan base."
Bigger Picture
This effort is part of a far broader plan the NFL has been using to take its games global. Other ongoing initiatives include social media reach, the International Series (which features games in London and Mexico City this season), the latest Thursday Night Football game global streaming packages (Amazon Prime this year) and Verizon streaming a game from U.K.
By comparison, delivering the live game feed looks like the lightest of lifting in the new regions in which English is far from the primary language.
Past Efforts
In the past, efforts to expand the NFL brand outside the U.S. took the form of teams located across European countries in the NFL Europe league which shut down as it was too expensive to operate. At one time, the New England Patriots were scheduled to play a game in China, but that was later cancelled.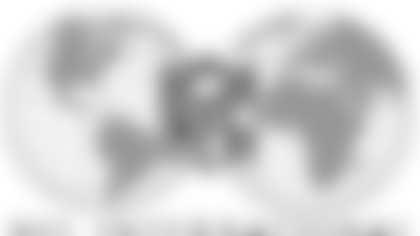 The TV rights-and-Game Pass approach seem to have been more productive and at the fraction of the cost of running a far-away league. It would seem the online live game service would have a better chance of expanded reach given the consumption of broadband Internet in some of the targeted regions.
Back in the U.S.A
The U.S. version of Game Pass has succeeded without live game casts. The ability to watch games after they conclude, combined with features added from other previously-separate services has served to bulk up the offering to feature-rich status.
It's offered on a widening array of user viewing devices.
The domestic version of  Game Pass is only available to those located within the U.S., Bermuda, Antigua, the Bahamas, and any U.S. territories, possessions and commonwealths (including American Samoa, Guam, Puerto Rico and the U.S. Virgin Islands), according to the league.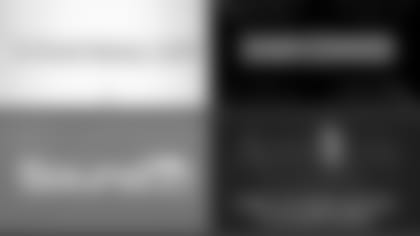 The now-flagship NFL U.S. service, priced at $100 a year, has become popular due in part to the evolution of consumer viewing behavior in the states. More fans find themselves with busier schedules that make appointment TV inconvenient if not impossible. Options such as game replays and DVR services are embraced by fans as a result.
And for those interested in watching teams beyond their home/favorite, Game Pass offers condensed versions of matchups that run less than an hour apiece. The service (both versions) also lets fans interested in watching past games and classics to do so reaching back to the 2009 season. Don't forget access to NFL original series and others programming.
The Bottom Line
How to best expand its brand into new markets and build on beachheads in yet others has been an ongoing challenge for the NFL. The league is currently employing an approach that draws from live game streaming, a few games held outside the U.S. annually and distributing TV rights to interested international parties. Social media is used to build interest without building stadiums and leagues.
It remains to be seen whether Perform will deliver on its claim to "further accelerate Game Pass outside of the US and Europe." With its local expertise in markets outside the U.S., and in far-away non-English-speaking regions, the company may have the resources the NFL lacks to expand its brand moving forward.
Bob Wallace is a technology journalist with over 30 years of experience explaining how new services, apps, consumer electronic devices and video sources are reshaping the world of communications as we know it. Wallace has specific expertise in explaining how and why advances in technology redefine the way sports teams interact with their partners. He's the Founder of Fast Forward Thinking LLC.