When the NFL is ready for some football this fall, who will stream its games? And will its 32 teams still be restricted in their use of social media?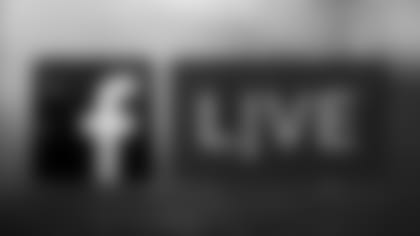 A year after its launch and on a winning streak in the pro sports sector, Facebook Live joins Twitter in the race to land the NFL's social media game streaming. The answer may be both as teams are in many cases working amid restrictions with each to focus fan engagement strategies.
A banned use of Facebook Live from the Steelers locker room after a playoff win sure caught the attention of the masses. Antonio Brown's live stream fast became a viral video. See what's transpired since for the two contenders below.
Teamwork?
And can social media sites and the league create revenue models that allow teams to cast of restrictions on their use of these video on these channels to better engage prospective and current fans? If the NFL selects one, as it did last year with Twitter, how can brand builders make maximum use of others? 
In fact, many NFL teams are chomping at the bit to expand their use of Facebook Live. Others want to join in. Why? It's a valuable distribution method for team content that can advance their fan engagement efforts on the road to implementing 1:1 social media marketing efforts.
Reportedly, others including Amazon and Google were in the running for the game pack that Twitter landed for somewhere between $10 and $20 million.  The company claimed two million viewers for its first game cast.
Overall, the league has an embarrassment of riches when it comes to engaging video content. The challenge: teams want wider use of social media distribution channels and the accompanying usage data. But, the NFL doesn't want video content given away.
"Buying" In
The NFL went with Twitter as its digital distributor for 10 Thursday Night Football games this past season. The company has landed pro sports streaming deals since, but so has Facebook Live of late making for more options for the 2017 season.
Consider signs of Facebook Live's first year: 
On Monday, Facebook posted a position for a Live Sports Partnership and Programming Lead in a clear sign that the social media giant is upping the ante in the global sports industry.
"This role will lead our efforts to identify and distribute a variety of sports video via Facebook's properties in order to maximize consumer engagement and business value on behalf of both Facebook and our partners (including broadcasters and rights holders)," the posting said. Notice the company used "properties" as it has other assets. Facebook said it's seeking "an experienced sports executive and leader who is deeply knowledgeable about rapidly changing models of content distribution, fan engagement, and media monetization. A minimum requirement: Understanding of sports content rights landscape and media environment, digital business models and the consumer Internet/technology space."
Just last week, Major League Soccer and Univision Deportes announced on Friday a partnership with Facebook to broadcast 2017 regular season games in English on Facebook Live, starting with Atlanta United hosting the Chicago Fire on March 18. A minimum of 22 live streamed matches - which will include Facebook-specific commentators and interactive features to engage with fans
Also last week, the digital-first World Surf League - after experimenting with Facebook Live over the past year - announced it will stream its entire 2017 season from its Facebook page which the league says has over 6 million fans.
In January, Facebook Live broadcast its first ever NBA game and followed that milestone with live coverage of the league's all-star weekend last month.
The Monetization Imperative
So many may ask: where's the NFL with Facebook Live?
The bottom line is that it's all about the bottom line. Until a revenue generation case can be made for using the social media distribution system, the NFL will continue to allow minimal use of it by its 32 teams and certainly not for live game streams.
The contenders are well aware of this daunting challenge. Just check out the full Facebook job posting and count how many mentions of revenue and business cases are therein. It's clear the company realizes it has to greatly up its partnership game (primarily with the NFL) to maintain forward progress in the sports sector ASAP.
TNF Twittering
By comparison, the NFL has no problem awarding live game streaming rights globally before last season to Twitter, which paid for millions for them. It's folly to think anyone gets something of value for nothing.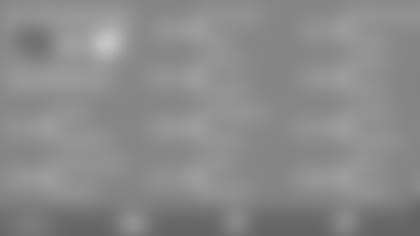 Last year's live game streaming deal with NFL set the Twitter on a streak of its own. The social media giant landed deals with the NHL and Major League Baseball. Yesterday, it landed a deal to live stream game for the National Lacrosse League.
Changing Times
Thanks to evolving tech options for video distribution, the NFL found itself without a clear plan for social media for the league and its teams. Periscope's mobile live streaming app sent an adrenaline flash through digital media execs by way of potential content pirating and the league sought to control team's use of this and other live video options in a time of great change.
While some NFL teams wanted to max usage of social media for images and video clips, the league decided instead to limit that use, setting rules of engagement, until they find an attractive ROI as free is a four-letter word.
The rules/restrictions, which have changed over time, allow some use for live content such as video clips on occasion. Some teams had embraced the Periscope live-streaming mobile app for non-game uses and found themselves limited by the NFL edicts.
Breaking Through
Team social media strategists understand the power of Facebook Live and competing options and are in a holding pattern of sorts when it comes to their individual use, which they hope will be expanded as they battle to expand the way they engage fans and others while delivering focused content to granular groups.
An example of the Facebook Live limitation on team use has "restricted us to two press conferences/interviews per week."
Another team's digital media leader has been working with a smallish staff to create engaging video for distribution across multiple channels. "It puts people 'in the moment' and greases the wheels for greater engagement." The tremendous increase the exec has seen over the last few years in video views feeds the drive to do more with more.
The Bottom Line
The NFL clearly faces big video content decisions in the months ahead that will define how it and its teams engage potential and current fans. The irony in the situation is that the league has a continually embarrassment of video riches, but has suffered from a dearth viable options for monetizing these coveted assets. 
Bob Wallace is a technology journalist with over 30 years of experience explaining how new services, apps, consumer electronic devices and video sources are reshaping the world of communications as we know it. Wallace has specific expertise in explaining how and why advances in technology redefine the way sports teams interact with their partners, players and fans. He's the Founder of Fast Forward Thinking LLC.