You don't need an MD next to your name, or an advanced biology course under your belt, to know that better, faster and smarter are powerful selling points for a sports science company looking to streamline cartilage repair.
This is the message Cartilage Repair Systems LLC of New York, N.Y. brought to the NFL's prestigious "1st & Future" competition for upstarts pioneering player safety and recovery technologies. It applies to athletes with knee cartilage injuries here and abroad.
At the innovative event, held on Super Bowl weekend and live streamed for those not at the game site, David Anderson met venture capital executives and those from event sponsors Comcast NBC Universal and the Mayo Clinic.
"We couldn't have found a bigger or better stage and audience for presenting our company and what we do," said Anderson, a director at Cartilage Repair Systems. His company didn't win one of the three $50,000 prizes, but the sports medicine pioneer believes his company and its cutting-edge CartiONE process are off to the races thanks to its new connections an elevated profile in industry circles.
CartiONE was created for athletes who need cartilage defects repaired, retired athletes who need lingering knee issues addressed, and to speed recovery for athletes with multiple knee injuries (cartilage, ligaments, meniscus).
What They Do
The 1st & Future finalist aims to advance the treatment of cartilage injuries using a patented process to create new cartilage from a patient's own cartilage and bone marrow cells - all in a single surgery - to move patients to the injury rehabilitation stage sooner.
As it stands today, repairing cartilage is a time-consuming, multi-surgery undertaking, one which can sideline athletes for longer than is needed, according to Anderson.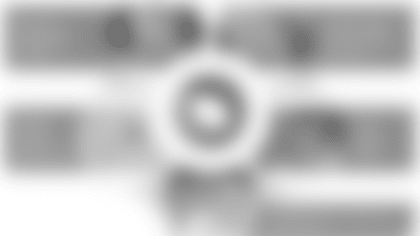 The first surgery consists of a knee cartilage biopsy, the product of which is sent to a special laboratory that cultures the cartilage. The result is then returned for implantation in a second surgery.
However, with the patented CartiONE process, this is begun and completed in one surgery - which shortens the current approach by an estimated four to six weeks. 
Seeing Value
The value add with the streamlined approach is that the company creates new cartilage from the patient's current cartilage in the operating room, with what are called bone-marrow cells - already on hand - for same-hour implantation. The cellular interaction improves the production of hyaline cartilage, said Anderson (which is more flexible than other types of cartilage in ears and noses.
Shortening the process by four to six weeks means athletes of all types can start their rehabilitation, which can be lengthy depending on the severity of the original knee injury/damage - much sooner. That's good news for athletes with knee issues that also include torn ACLs, other ligament damage and meniscus problems.
Proof in the Process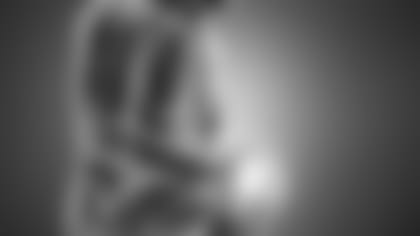 Cartilage Repair Systems is much more than a sports medicine newcomer with a patented process. The company, which was originally headquartered in Europe at launch in 2006 moved its base to the U.S. and was restarted in 2017. Surgeries have been done on professional soccer players.
The company has a handful of centers in the U.S. where the procedure can be performed. The amount of training required for surgeons is "minimal at best," claims Anderson. Targeted doctors include those in sports medicine at a high level and cartilage experts.
The CartiONE process does not require Food and Drug Administration (FDA) involvement for several reasons, according to Anderson. The primary being that the process is done in the operating room. Second, the process uses the patient's own cells, and third, the cells are implanted in the same site from which they were taken. 
In the Spotlight
Nine finalists live-pitched their "products" to an audience made up of NFL team owners and executives, medical experts and representatives and guests of the Minneapolis Super Bowl Host Committee and Mayo Clinic.  More than 100 companies submitted proposals for 1st & Future, said a NFL spokesperson.
They competed in three categories -- Advancements in Protective Equipment, New Therapies to Speed Recovery, and Technology to Improve Athletic Performance.
Cartilage Repair Systems and eight others pitched an impressive panel of judges including:
Amy Banse, Managing Director and Head of Funds for Comcast Ventures
Jonathan Finnoff, D.O., Medical Director of Mayo Clinic Square, Sports Medicine Center in Minneapolis
Courtney Hall, Managing Director, Hillcrest Venture Partners, and former NFL player
Justin Kaufenberg, Co-Founder and CEO, SportsEngine
Laurie Locascio, Ph.D., Vice President for Research, University of Maryland
Eric Sugarman, MS, ATC, Director of Sports Medicine and Head Athletic Trainer, Minnesota Vikings
Jennifer Wethe, Ph.D., Neuropsychologist for Mayo Clinic Arizona Sports Neurology and Concussion Program
The Bottom Line
Thanks to the opportunity to pitch to potential partners on what they do - and what that means to the world of athletes - Cartilage Repair Systems can focus squarely on finding funding. You don't have to have a degree in finance or business courses under your belt to realize the importance of this stage in the company's evolution.
Bob Wallace is a technology journalist with over 30 years of experience explaining how new services, apps, consumer electronic devices and video sources are reshaping the wide world of sports. Wallace has specific expertise in explaining developments at the intersection of sports and technology. He's the Founder of Fast Forward Thinking LLC.