The Minnesota Vikings are joining counterparts in Major League Baseball and the National Basketball Association to enter the sports tech accelerator space with entities that provide sports tech startups with the crucial resources they need to succeed.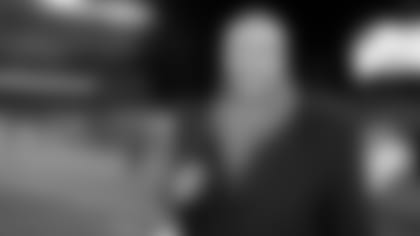 Word of the Vikings' "accelerator," which could spark a trend in the league, is designed to meld sports tech and funding to bring innovation and advancements to America's game in crucial areas ranging from health and safety to wireless communications, apps and analytics.
Startup accelerators have emerged to help small companies and entrepreneurs that are often resource challenged connect with industry experts and potential investors who can help them succeed in the business world. Accelerators have spread from other industries into sports here and abroad. 
The L.A. Dodgers teamed with New York Ad Agency R/GA to launch in last year. The NBA's Philadelphia 76ers announced the entity is teaming with Indiana-based furniture manufacturer Kimball Office to create the Sixers Innovation Laboratory last spring. 
Teaming for Sports Tech Wins
Accelerators are seen by many as crucial to the evolution of sports tech because they partner with little-known entities with the goal of fueling big changes in the way their games are played, viewed and marketed. They provide facilities, mentoring, business brains, and access to industry experts to prepare for what comes next: funding 
The programs typically provide participating entities the opportunity to pitch potential investors at the close of the multi-month boot camps after they've received a crash course of sorts in non-tech areas including advertising, marketing, product manufacturing, logistics, finance and partnerships.
New Stadium, New Accelerator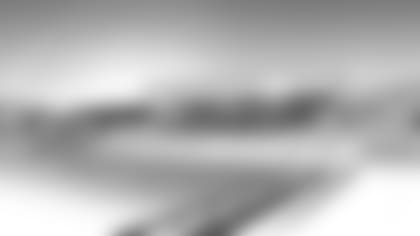 Lost in the regular season debut of the Vikings brand new US Bank Stadium was word of the accelerator which will be housed in the team's new practice facility. The focus was on the advanced tech-infused, $1 billion-plus stadium which showcased the latest in fan engagement amenities form huge video boards and wide-scale high-speed wireless connectivity to an app that lets fans load tickets on their smartphones and later order concession from their seats. 
The Vikings game plan, like most football team's plans for weekly opponents, is multi-faceted.
"We're looking to take advantage of opportunities at the intersection of sports, technology, business and community," explained Vikings Chief Operating Officer Kevin Warren. "We're interested in incorporating what we see into our own operations."
Although plans for the accelerator won't be released until early next year, Warren and both internal staff and partners outside see it as part of a larger effort to achieve overall success in the Twin Cities area. "We'd like to further the education of youth by creating a STEM (Science, Technology, Engineering and Mathematics) curriculum that could be used in the school systems to help young, talented students advance. We need to empower employees and the community."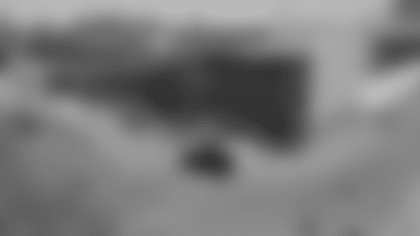 Back on the accelerator front, Warren says the feedback locally and nationally has been "amazing," claiming that 18 of the Fortune 500 companies are located in the Vikings area. "This effort provides all parties - and the community at large - opportunities to create depth at the intersection of sports, tech and business."
The Vikings COO explained that he is currently helping finalize the long-term plans for this multi-faceted and yet-to-be-named undertaking.
These sports tech startups are looking to survive, evolve, survive and thrive by delivering sports tech innovation to an industry with an endless hunger for advancements that help better engage fans in the stands and at home.
And then there's the continuing need to take game distribution next level, improving player health, safety and performance and making analyze the huge amount of data collected by teams in their stadium alone.
The 76ers-Kimball Accelerator
The 76ers accelerator with Kimball Office differs from others in that it doesn't invest money itself in startups in its program, but connects them with companies that could. The entity takes up to a 4% equity stake in the small companies, which is less than the typical 10%.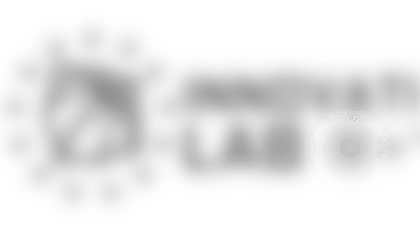 A pressing goal for the 76ers-Kimball accelerator is to bring promising businesses in need of skilled workers to the area. The NBA team's headquarters is in Camden, N.J.
What Innovation Lab participants get:
Branding. Free Sixers sponsorship, which includes the use of Sixers brand and marketing partners for promotion purposes.  
All Access. Access to Sixers' execs and partners both local and beyond. Partners include StubHub and DraftKings. Local partners and potential investors include NextStage Capital and Dreamit,
Resources. Office space free of charge, mentoring and access to service providers.
What Startups Benefit?
Roughly a month ago the Dodgers R/GA accelerator introduced the 5 new startups that will participate in its program this year after working with five in 2015. 
The selected companies will receive in-depth engagement with Dodgers leadership, business units, and industry network as well as with R/GA's strategic marketing, branding, design, and technology services.
The accelerator says its annual program concludes in early November "with invite-only demo events at which point each startup will present to industry leaders, partners, and customers in the sports, technology, and entertainment communities."
The Class of 2016:
(Descriptions from Dodgers-R/GA)
Greenfly. It transforms the relationships of organizations into powerful networks for content creation and distribution.
Keemotion. It enables broadcast partners, professional leagues, and universities from around the world to produce, customize, stream and share professional-quality HD video content live with the push of a button.
Renegade. The startup creates next-generation, Sweat X branded sports detergent, stain and odor technologies, specifically engineered to meet the needs of today's high-performance sports apparel and gear, used at the professional, collegiate and youth sports levels.
ShotTracker. Its innovative ShotTracker TEAM solution affordably captures real-time stats for basketball teams, yielding powerful analytics for coaches, players and fans.
WSC Technologies. The company has developed a platform that creates personalized sports videos automatically and in real-time, helping sports leagues and broadcasters to engage fans and monetize their content.
The Bottom Line
The need for the resources that accelerators provide is already high when you consider that sports tech accelerator Stadia Ventures claims it had over 200 applications for only five spots in its program. And though 200 openings for 200 applicants doesn't necessarily equate to 200 success stories, it's clear that the need for help is only partially addressed.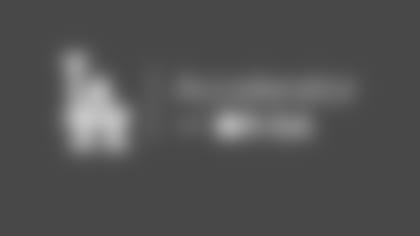 If the emerging trend of pro sports teams starting their own accelerators continues, there's a good chance we'll see the wide gap between the haves and have-nots shrink. That can happen only if the number of resource providers climbs as they offer most all of what small startups and entrepreneurs need to succeed in the expanding sports tech space.
Bob Wallace is a technology journalist with over 30 years of experience explaining how new services, apps, consumer electronic devices and video sources are reshaping the world of communications as we know it. Wallace has specific expertise in explaining how and why advances in technology redefine the way sports teams interact with their partners, players and fans. He's the Founder of Fast Forward Thinking LLC.