With NFL teams busy in training camp, NFL Media and the league's programming partners are unleashing a raft of new and enhanced content options it hopes will take the fan experience next level for the upcoming season, and far beyond.
It all starts this weekend as fans from far and wide descend on the Pro Football Hall of Fame (HOF) in Canton, Ohio with this year's enshrinements followed by the first game of the season Sunday night.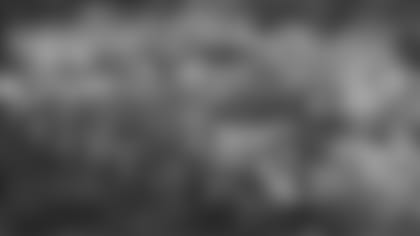 Next-Gen Hall of Fame. Those attending the first NFL game of the season in Canton, Ohio this weekend will see a destination-in-progress as part of a $500 million enrichment and expansion. The done part of the Pro Football Hall of Fame (HOF) is a series of holograms (like those in movies like Star Wars) of past and present legends that share some of their past discussions with visitors http://www.profootballhof.com/cutting-edge-multi-sensory-immersive-holographic-theater/.
Thanks to an innovative, tech-driven project at the HOF, visitors will be able to hear select conversations and more from holograms of Joe Namath, Jim Brown, Curtis Martin, Jim Kelly, Allen Page, Steve Largent, George Halas and Vince Lombardi will talk to viewers. The "speaking" of Halas and Lombardi is performed by actors.
These stars will be feature in the new "A Game for Life" exhibit at the hall of fame. It's designed "to make visitors feel like they're eavesdropping on a real pro-football locker room," according to a CNN report on the NFL Alumni web site.
Using 4D technology to advance the HOF beyond viewing of bronze busts of these NFL players is just an early tech-assisted effort ($3 million) designed to better engage and house those headed to the NFL fast-expanding destination.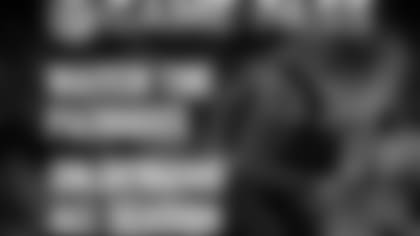 New Game Pass Features. The NFL's flagship service's core capability is to watch most any game after it has concluded. It's being enhanced with a feature that lets subscribers to the annual pay service turn scores off and on in NFL mobile so that that don't spoil the game you are watching.
This has major importance to fans that can't always catch must-see-TV games lives (local or out-of-market) but plan to view them on their own schedule. In fact, it was the most requested capability for the latest revision of the service.
The NFL will also be pumping more content through Game Pass this season via more connected TV devices. The programming will include specials from the NFL Films archives and shows like Hard Knocks, A Football Life and Sound FX.
Fans can watch Game Pass on the web at NFL.com, via smartphone or tablet using NFL Mobile or using the NFL app and connected TVs (Xbox One, Apple TV, PlayStation 4, Roku).
The NFL would love for fans to expand their game viewing by adding delayed options such as Game Pass, which also includes live preseason games, live audio of all games and more for roughly $100 a year.
Game Pass makes watching games after they are over far more attractive than you might think. One way it does this is by streaming condensed, 30-minute game casts. They can also be viewed without commercials.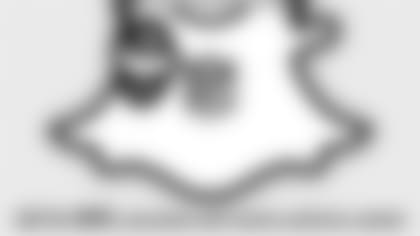 The NFL Goes Daily on SnapChat. The NFL's deal with social media giant SnapChat to produce video stories and live content for mobile devices wasn't just a 2015 season trial run. Clearly pleased with last year's results, the league on Tuesday announced a multi-year extension – and expansion - of the deal.
The extension follows the NFL's successful partnership with Snapchat during the 2015 season. The league claimed more than 70 million people around the world viewed Snapchat's Live Stories surrounding NFL games and events.
If you're not familiar with what Snapchat Live Stories are all about, they are a blend of Snaps submitted by fans and what NFL Media calls "inside access content." This enables a story of an event to be told by fans, NFL teams and the league.  They will be produced for every NFL game during the 2016 season.
As part of the expanded deal with SnapChat, the league says it "will become the first sports league to have a presence on the "Discover" platform." NFL Media will handle programming, with the resulting content that gives "millions of fans around the globe the latest headlines and hot topics, trends and inside access videos." The end result of the extension and expansion of the original partnership will be a daily presence for the NFL on SnapChat.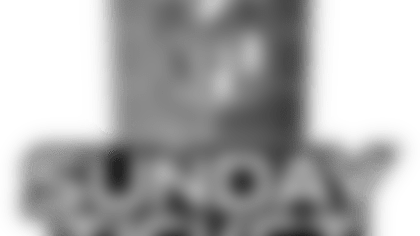 Back to School NFL Deal. Along with consumer electronics, furniture and appliances, current and newbie college students can press the parents for a $99 subscription to NFL Sunday Ticket online for the 2016 season. AT&T, which owns DIRECTV, announced late last week that it's expanding availability to all two- and four-year colleges. They can pay in four payments.
The coveted content doesn't require a subscription to satellite TV.  The out-of-market game package is most desired by those who have relocated away from their favorite team but still want to watch all the club's games live. The college crowd is a sizable chunk of this market segment.
But since the service doesn't air many local market games, collegiate may want to grab a HD TV antenna at the local department store ($20-$50 one time) to catch any or all of these matches on an in-room TV or the one in the dorm lounge.
The Game Station View. Sony PlayStation Vue will soon be delivering the NFL Network and NFL Red Zone channels as part of a content **deal announced last week** by the league. It's unclear of the pro football programming will be packaged with, or separately from the three channel packages already available. The league will detail pricing and packaging of the offering as the launch approaches according to a NFL spokesman.
The Bottom Line
Mid-summer has arguably been the busiest stretch for NFL Digital Media, who with the league's current and new partners has already produced fan-focused content pleasers for the 2016 season. Expect more as the unit adds more talent to its group and the regular season nears.
Bob Wallace is a technology journalist with over 30 years of experience explaining how new services, apps, consumer electronic devices and video sources are reshaping the world of communications as we know it. Wallace has specific expertise in explaining how and why advances in technology redefine the way sports fans interact with their league, teams, players and each other. He's the Founder of Fast Forward Thinking LLC.