After struggling with the issue for two years, the National Football League is set to further loosen restrictions on teams' use of social media to better engage fans to expand their individual brands. 
The pending and more lenient plan would allow teams to greatly increase the volume of content they distribute through current social media channels. Teams would also be allowed to create their own connected TV apps, which could strengthen the bond between clubs and their fan bases. 
Many teams have already created team and game-day apps for mobile devices. Feeding connected TV apps would require even more and likely different types of content to keep fans captivated.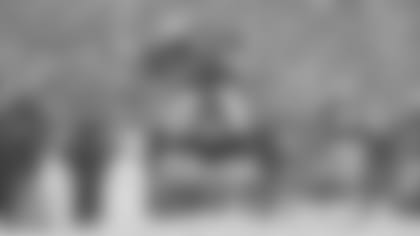 The decision from the NFL Spring League Meeting Tuesday to allow individual and group TD celebrations, using the football as a prop and more, portend to provide more magnetic content from a group previously referred to by many as the 'No Fun League.'
The new freedom, which is pending final approval, comes at a time when the NFL is cutting content deals with social media networks (Snapchat, Twitter, Periscope, Facebook, etc.) on a seemingly monthly basis this year. The goal is to better engage fans regardless of device and reach younger age groups to help grow the future-conscious sport.
If approved, the latest social media rules of engagement would still ban teams from posting live, in-game video (aside of Snaps that could include broadcast footage) and players from posting from 90 minutes before a game until 90 minutes after its conclusion. However, teams would be allowed to pump up their social media volume through heavier use of currently specified platforms.
This heavier use portends to aid teams the most when it comes to turning revenue streamers to rivers. The more coveted content that can be created for social media platforms, the more clubs have to monetize. This change to the evolving social media rules is seen as the most valued.
Why Rules?
Technology capabilities often outpace the creation of rules for their use. Pro sports were jolted hard in 2015 when a smartphone app was used to live stream an entire title fight that was otherwise only available on pay-per-view. Use of the Periscope app sent a shock wave through the content owner industry segment which feared piracy and potential revenue loss.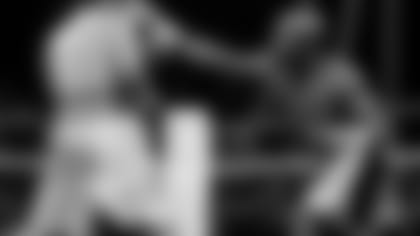 The NFL, with live game casts as its most-prized content, didn't want them to slip out through piracy or social media. The league created a policy that still forbids teams from promoting their live game action on social media, save for a few Snaps in Live Stories. It also shows that the NFL is increasingly aware that fan information gained through the networks is a priceless engagement (read marketing) asset and revenue stream that could not be cut off or allowed to dry up for any reason. Just look at the social media firms it has partnered with in the last 2-3 years.
And a live locker room streaming on Facebook by a Pittsburgh Steelers star earlier this year attracted overwhelming media attention and renewed concerns. Deciding what to allow and what to restrict/ban on the team front is a difficult work in progress for the NFL.
Fan Impact
The NFL realizes that social media is the key to reaching beyond its current audience to younger age groups, especially given the interest in Facebook, Snapchat and Instagram by the 18-34 demographic. Note the percentage of Snapchat users in the 35+ category below.
Clearly, more is better. The upcoming social media rules change could be a bonanza for fans of teams seeking an outside-the-lines look at their club, its coaches, players and ownership. Initially behind-the-scenes content came from player posts well after games, media interviews of players and TV shows such as Hard Knocks. Fans want more than highlights of game action - as provided primarily through sports TV shows - and across platforms.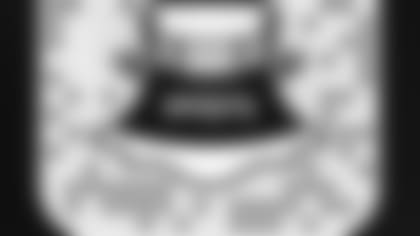 Though heavier use of social media options, including GIFs, addresses the growing appetite of fans for more and more engaging images and video across numerous social media platforms, allowing teams to create club-specific connected TV apps might be more interesting.
The NFL's deal with Snapchat has been a hit for both parties. Last season, the league launched a dedicated daily channel with special articles and videos. It also hosted live stories around each game, which reportedly led to the 35% jump in viewership from an estimated 31 million unique users in 2015 to 42 million last year.
A Bridge Too Far?
For beginners, a connected TV is any set that can be connected to the Internet. They are also called "smart TVs." Both include Web 2.0 capabilities. Most all of these come with apps or can have apps downloaded onto them that include content and/or provide greater viewer functionality.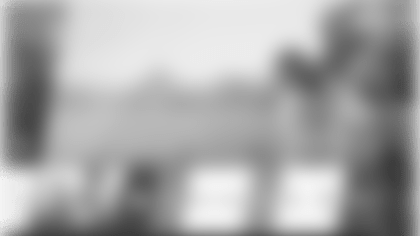 Connected TV "apps" include items such as Netflix, iHeartRadio, Amazon, Fandango, YouTube and Google Play and PlayStation Now for gaming. Apps can also be created for connected TV devices such as Apple TV, which is a media player, and a small black box that streams content to TVs.
Most importantly, connected TV comes with software development kits (SDK) that can be used to create new apps for the sets. This is how tech and content pros with NFL club would create fan-focused apps to share new and expanded video media with fans. SDKs can vary by set maker with Samsung, Vizio and other household names offering varying apps at present.
Teams may not rush to create connected TV apps however. The companies above have huge resources to fuel development of the apps, something most all NFL teams' lack. Concerns about growing and maintaining the apps, coupled with an uncertainty about fan interest/monetization could dissuade clubs from getting into this business.
Resource Rich?
In many pro sports, there are haves and have nots when it comes to people resources, which means some clubs are already able to produce more content and cover more social media outlets than teams with less personnel.
The league's pending "more" plan will help those franchises with content creation and social media teams, while those with a tiny staff or with workers wearing multiple hats may be less able to continually generate more.
Ramping up resources should help social media-savvy teams take advantage of the plan and supercharge their teams' marketing efforts. The more clubs know about their followers' interests and their social media preferences, the better clubs can engage fans and monetize these relationships.
How We Got Here
Not long after the unauthorized title bout streaming, the NFL banned use of the live streaming smartphone apps Periscope and Meerkat. Upon further review, the NFL in February 2016 ended its ban on team use of the apps but placed limits on their use by teams, with the streaming of live games still not allowed 
Thinking bigger picture, far beyond Periscope, the league last October, released a set of rules and restrictions for use of social media which carried a maximum $100,000 for a violation. The policy specified acceptable social media use and guidelines for teams.
Just a few months later (December), the league sent a memo to all teams explaining it was relaxing these rules and restrictions - but with live game video distribution still banned (with the Snaps exception). Under the pending plan, teams would be able to markedly increase their use of current social media platforms as long as they steer clear of airing live game video (Snaps not included).
The Bottom Line
Keeping pace with seemingly constant change in social media is akin to chasing an accelerating car. An example is Facebook's addition of chat and the ability to live stream with a friend to Facebook Live Wednesday. It's a means to bring together fans online, in part for sporting events.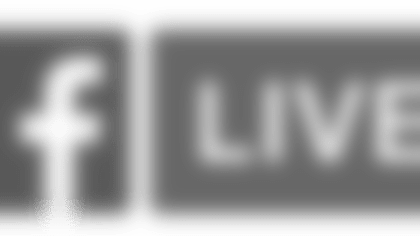 Also this week Facebook cut a deal with Major League Baseball to stream games live. New social media features and functionality continue to emerge and at a fast pace.
The NFL, and other sports leagues, will need to set or change policies for the use of new options for themselves and their teams. Expect lag time as social media uses are considered and evaluated to identify potential benefit and threat.
The best we can all do is to stay current.
Bob Wallace is a technology journalist with over 30 years of experience explaining how new services, apps, consumer electronic devices and video sources are reshaping the world of communications as we know it. Wallace has specific expertise in explaining how and why advances in technology redefine the way sports teams interact with their partners. He's the Founder of Fast Forward Thinking LLC.