The future is in doubt for a proposal that would allow coaches to use video on their tablets sidelines during games, with the NFL confirming that it will not take the field for the 2017 season.
In an unanticipated development last spring, teams voted to table the proposal, which the league called "game ready." When the same group assembles this weekend in Chicago, there will be no vote on sideline video.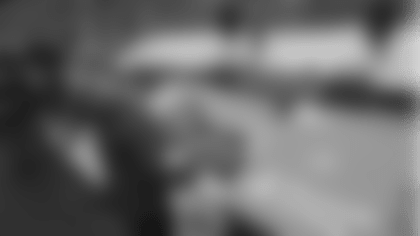 When asked for the current status of the sideline video proposal, a league spokesperson said sideline video won't be used this season. The contentious proposal has already been tabled twice, prompting some to suggest that it's dead in the water. Others see it as inevitable but with a TBD.
The creation and testing of sideline video dates back until at least 2015. For an inside look at the proposal's emergence and all the efforts behind the capability, click here.
The situation epitomizes the challenges faced as the NFL continually strives to balance technology with tradition.  Other pro sports are likely watching America's game closely. The NHL allows access to in-game replays on the bench. For the first time this year, Major League Baseball is allowing tablets in dugouts, but without video. The NBA does allow access to tablets or computers by coaches.
NFL coaches complained that viewing video clips of past series on tablets would do more to dilute coaching than to advance or enhance it. They currently have the ability to view color still images of plays, which have largely replaced black-and-white paper printouts.
It's not that the technology doesn't work. In fact, it's been tested numerous times in different game conditions by NFL Football Operations IT experts. We are way beyond proof of concept. The league said it was "game ready" for this past season. It has been used during preseason games this past summer.
Coaching Parity?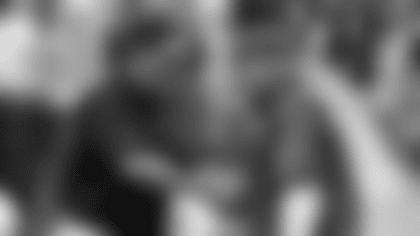 Many believe letting coaches see video of plays on Surface tablets dilutes and diminishes the value of traditional coaching. Long-time NFL coach/coordinator and Arizona Cardinals Head Coach Bruce Arians said: "It helps bad coaches."
Arians is not alone. "I want to get beat on the field," Panthers coach Ron Rivera told Kevin Clark of TheRinger.com last year. "I don't want to get beat because someone used a tool or technology - that is not coaching at that point. I work all week; I'm preparing and kicking your ass. All of the sudden you see a piece of live video and you figure out, 'Oh crap, that's what he's doing.' And how fair is that?"
Arians, Carolina Panthers Head Coach Ron Rivera, and others vocally opposed sideline video. It wasn't tech or the viewing device that rubbed them the wrong way, but the way in which it video would be implemented and what they saw as a resulting imbalance between tradition and innovation in coaching.
Where the once-promising and tech-sound proposal goes from here is uncertain. When it comes to football operations, the NFL is currently focused on instituting a revamped instant replay system that uses tablets and centralized decisions, as well as player safety.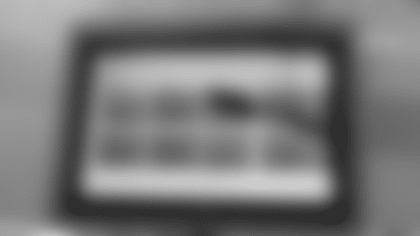 It remains to be seen if sideline video for coaches is seen as a solution in search of a problem and continues to be opposed by teams/coaches at a later date. Video continues to be part of the league Sideline of the Future. The league did not say if or when the proposal would next be voted on or whether it needs additional work before that point.
Reversal of Fortune
With 2016 drawing to a close, it was unclear what if any impact video would have on America's game this year  . Sideline video had been tabled but seemed promising, while using tablets to help in streamlining instant replay seemed like a proposal that was missing in actions.
Now, six months later, sideline video is on ice for this season. By contrast, tablet use with instant replay is a go. The constant in the use of tablets is color image play viewing along NFL sidelines, though some coaches/coordinators (and players) still prefer the black and white paper printouts.
Putting high-resolution color images on tablets was an advance. Those who played before this was available have gushed about the move from the paper to mobile device change. It enhanced a process without a fundamental challenge to users. (And all parties were free to join in or stick with the prior process.)
The Bottom Line
The fact that some coaches and players still prefer black and white play printouts demonstrates the difficulty of implementing change. And balancing tech with tradition in the NFL appears to sometimes be as easy as solving a Rubik's Cube blindfolded. 
Technology enables entities, including sports leagues, to change the way they do business. But unless the change is welcomed by those whom it will impact the most, the chances of a quick implementation and wide use early on are small.
Now add the numerous concurrent changes-in-progress the NFL is working on and it becomes a bit clearer why some have to wait while others are implemented.
Bob Wallace is a technology journalist with over 30 years of experience explaining how new services, apps, consumer electronic devices and video sources are reshaping the world of communications as we know it. Wallace has specific expertise in explaining how and why advances in technology redefine the way sports teams interact with their partners. He's the Founder of Fast Forward Thinking LLC.