Sleep has been called the final frontier of sports science. Part of this space has already been explored by a Canadian firm that's using a U.S. Army-developed model and individual data to determine how fatigue affects the performance of elite athletes.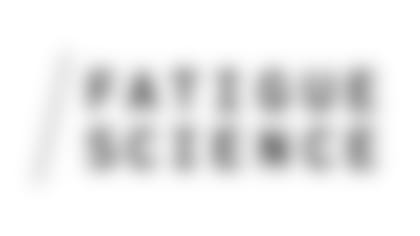 Vancouver-based Fatigue Science has been at it for over a decade, using an algorithm created by the Army and has been working with about a dozen NFL clubs, including the Seattle Seahawks, Houston Texans and Oakland Raiders. Its other pro sports clients include the Dallas Mavericks, Chicago Cubs and Pittsburgh Penguins, for a total count of 83 sports teams in 10 countries.
Fatigue Science is one of a growing number of companies settling the territory. Whoop, which signed an arrangement with the NFL Players Association last year, and startup Rise Science with clients in the NBA, have joined in. Sports gear companies such as Under Armour have designed smart sleepwear to help athletes make more of their sleep and learn from their nightly routine.
Fatigue Science combines U.S. Army-developed biomathematical fatigue modelling with laboratory-tested sleep data captured via wearable, in order to accurately predict human fatigue, claiming a 94% accuracy rate. The combination is used to measure performance on the gridiron, the field of battle, while driving cargo across the country, and responding to peace-time medical emergencies and fires.
A recent Tweet by Rise Science, which places a sensor under your mattress to do its data collection, summed up the challenge for elite athletes. It read:"Before you roar, you have to snore." Call sleep science lights out sports, where you don't lose if you snooze.
"The U.S. Army spent $37 million developing the algorithm that's now used by the military to determine who's a go for critical missions, C-level executives to make decisions unimpacted by fatigue and coaches to understand what we can tell them about their own and their athletes' fatigue levels," explained Jeff Zeilstra, high-performance manager for Fatigue Science.
Connor McGregor used the Fatigue Science system in the training leading up to his highly anticipated August fight with Floyd Mayweather Jr.
How it Works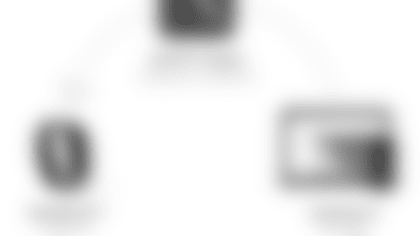 Information from the Readiband wearable is synced to an app on the player's mobile phone.
Sleep data is scored in about 10 seconds, is run through the algorithm in the cloud and is pushed back down to player's device and/or performance/medical staff dashboard online.
Players get real-time and predictive cognitive fatigue levels on their app as well as information about their sleep trends and sleep quantity and quality.
Performance/medical staff can log in and see all of their players' daily readiness data in one spot and access detailed sleep reports.
Context is King
The data points Fatigue Science system provides are useful for many, but providing much-needed context makes them far more powerful.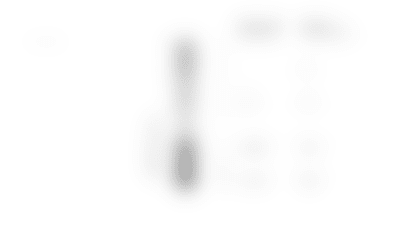 "If our device only told them their sleep hours and wake episodes, they wouldn't have enough information to get their true meaning of the data," began Zeilstra.
"To have an app that takes their sleep data for the day/week and gives them a real-time fatigue score that is comparable to reaction time and blood alcohol level helps drive behavior modification and get the players to prioritize sleep and recovery."
Engaging NFL Teams
When it comes to introducing its system to NFL teams, Fatigue Science prefers to get in early for training camp and conduct a 30-day pilot study of attendees (which can include the preseason) so as to create a baseline for players against which data that comes later can be measured. This is also a good time to screen players to detect issues related to fatigue.
Where possible, the company gets team coaches to use it themselves (typically 30 devices), something the Oakland Raiders opted for, according to Zeilstra.
How long during the year the wearable are used varies, with most all players choosing to wear it until the end of the season, while others such as quarterbacks, opting instead to wear the Readibands year-round. "NFL quarterbacks are the power users of technology."
The team's conditioning coach and/or medical staffs are typically the main users of the Fatigue Science system and can decide what information can be presented back to individual players. It uses green, yellow and red colors as part of its fatigue-level analysis.
The Fatigue Science package consists of a wearable wristband called the Readiband and software that uses the SAFTE Fatigue Model (Sleep, Activity, Fatigue, and Task Effectiveness) - a biomathematical fatigue model developed by the U.S. Army Research Lab and validated by the U.S. Department of Transportation.
SAFTE analyzes sleep data in order to accurately predict fatigue. A dashboard allows users to see the resulting analysis via visuals and reports. Fatigue Science created the solution for use by numerous customer groups including the military, heavy industry and transportation and elite athletes.
The Fatigue Science package is designed to do more than collect and analyze data to quantify the source and extent of fatigue in the workplace. The sports tech innovator uses this information to "help mitigate risk related to that fatigue." Those risks can include injury, various types of accidents and financial liability.
In addition to sleep quantity, the model addresses an array of sleep factors including acute sleep interruptions, cumulative sleep debt, and consistency of sleep onset and wake times, and circadian disruptions, according to the vendor.
Then and Now
The Fatigue Science platform hasn't changed over the years in terms of the science, validation and data points (11 total), but extensive work has been done from an engineering perspective to make it more user-friendly for performance and medical staff to use with their athletes.
"For example, In the past, performance staff were required to collect the devices from the players and manually download the data to Windows-based software in order to get the information," recalls Zeilstra.  'This took-up too much of the staff's time so when we transitioned to Bluetooth, the data acquisition became very seamless for everyone involved. Players can now push the data from the device to their app on the phone and in 10 seconds real-time and historical fatigue trends can be visualized."
The data can also be pushed to the cloud via an app on an iPad within the locker room that collects data from any wearable within a 50-foot range, Zeilstra noted. Between the iPad app and the player app (phone), it eliminates the manual downloading like in the past.
Fatigue Science also worked on the back end of the system to create an online portal and management guide that customers could log into to access corrective actions to their individual situations in areas such as nutrition and breathing techniques.
The Bottom Line
The most fortunate among us may get eight solid hours of sleep a night, which equates to one-third of our lives. It's no secret whatsoever that most folks, including high-performers, don't. We can't all sleep at a Holiday Inn Express.
What companies such as Fatigue Science strive to do is apply science to understand the realities, and where corrective actions aren't a panacea, manage high asset individuals, be they defending our country from ground and air or taking the playing field on Sundays, to minimize risk.
Bob Wallace is a technology journalist with over 30 years of experience explaining how new services, apps, consumer electronic devices and video sources are reshaping the wide world of sports. Wallace has specific expertise in explaining developments at the intersection of sports and technology. He's the Founder of Fast Forward Thinking LLC.