On Sunday morning September 21, fans headed to Gillette Stadium for the Patriots home opener vs. the Oakland Raiders will benefit from a redefined game day experience thanks to a brains-and-brawn infrastructure that combines an enriched in-stadium network with a new version of the Patriots Gameday Live app.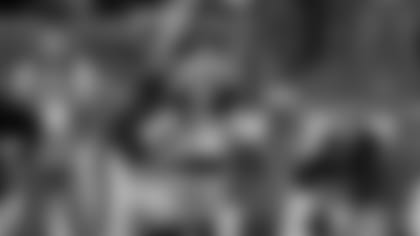 When the forward-thinking New England Patriot took the initiative and deployed a stadium-wide Wi-Fi network with Extreme Networks in 2012, the goal was to offer game attendees basic communications capabilities such as texting that overburdened cell networks couldn't reliably provide - and access to content they could reach from their homes. The app was in its infancy.
The free and very much improved Patriots Gameday Live app (downloadable now) covers everything that goes into attending a game from weather forecasts, to traffic avoidance, optimized parking, seat location, food and beverage concessions, near instant replay of every play, new field camera angles, a cheerleader cam and out of town scores and highlights via NFL RedZone.
"The idea of the app and its features is to enhance the game day experience for fans with smartphones," began Fred Kirsch, vice president of content for the New England Patriots and publisher of Patriots Football Weekly. "From the exclusive video to the restroom wait time, our goal is to look at every touch point a fan has at Gillette Stadium and offer something to make it better."
While Wi-Fi is available in all NFL stadiums, it's what you add atop it that makes all the difference to fans in the stands.
"It all starts with having good connectivity," said Kirsch of the stadium's network foundation. "If fans can't use their phones because of the high-density environment, it's all moot. So we teamed with Extreme Networks to build a solid Wi-Fi network throughout the stadium that we rolled out in 2012. That's the foundation on which we can build."
The Patriots Gameday Live App for 2014
The free and very much improved Patriots Gameday Live app LINK covers everything that goes into attending a game from weather forecasts, to traffic avoidance, optimized parking, seat location, food and beverage concessions, near instant replay of every play, new field camera angles, a cheerleader cam and out of town scores and highlights via NFL RedZone. It works on iOS and Android devices.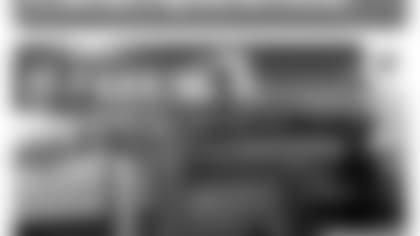 ](/media-center/patriots-gameday-live-app.html)The team realized long ago that while the smartphone hasn't supplanted the Patriots jersey as the most common item brought to a game, a quick glance around any game day crowd shows that it's closing fast.
While many fans have long watched the action on the sidelines, NFL team owners and the league itself have been watched attendance figures slip for four of the last five seasons - though last year provided a gain - and have turned to brains (app) and brawn (network) packages to improve the fan experience.
Technology-infused venues like Gillette Stadium and the newer Levi's Field strive to keep fans connected to the game in new ways while minimizing the time they spend getting to the games, parking, finding their seats, hitting the restrooms and grabbing food and beverages.
The new version of Patriots Gameday Live covers game-goers from the tie they awaken until after the return home.
When Patriots fans with enhanced app receive their wake-up call from Tom Brady (or other favorite player), it's game on. Fans headed to the field for the team's home opener will experience the benefits of the very extreme makeover that is now pro football game day in New England.
At the heart of the grand information distribution plan is a notifications platform that allows fans to pick and choose what type of alerts they receive via their wireless device. On game day, fans can receive special weather forecasts to help them prepare for outdoor football, traffic alerts thanks to a linkage to the State Police system, and parking lot status info updated from the security crews and press box. This is to avoid traffic jams and arriving at full parking lots. A complete mapping of the stadium with partner Venyoo has enabled the app to guide fans to their seats and later to concession stands and restrooms.
At Attention
This latest version of Patriots Gameday Live, custom-created with partner Yinzcam, offers fans new capabilities and content that's not available to viewers ate home.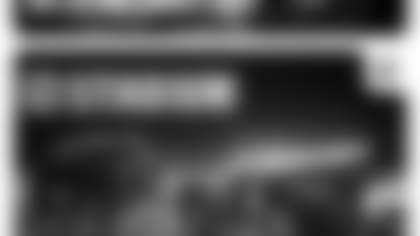 ](/media-center/patriots-gameday-live-app.html)Chief among them is the ability to replay any and every play in the game instantly or later, from their smartphone. If you miss a play for any reason or just wanted a second look, no problem. This is a big benefit as only a small amount of plays are re-shown and you have to be able to see the big screens in one of the two end zones to catch them.
The live replay feature also draws video from sideline and end zone cameras for fans who want to see more than where the ball goes. Yinzcam takes the footage after the play, puts in replay format with important info and sends it back to the stadium ASAP for near immediate viewing.
"With live replay, it's like having your own mini-DVR at the game," said Kirsch. "There's no waiting for replays." This feature and the cheerleader cam are only accessible to those at the game, per league rule.
The same goes for the new 'director's chair' cam feature which displays random video shot from inside the stadium.
The original stadium Wi-Fi network has been augmented with a server bank and encoders need to process and handle the bonus video content. Kirsch credits Extreme's network management system for enabling monitoring of the performance of the wireless system and identifying performance issues for investigation and resolution.
Fans can access NFL RedZone for video and highlights from around the league over the stadium's Wi-Fi network just as viewers at home can check out the NFL RedZone channel on TV.
Concessions & Breaks
Though Levi's Stadium got credit for wireless ordering and prepay of concessions for pickup at a fast lane at its new venue, the Patriots actually ran a successful trial of the intended improvement at two locations last season and has decided to expand it four (two on the 100 level and two on the 300 level) shooting for the season opener.
The Gameday Live app tells the system the fan's seating section location which results in he or she receiving the menu of the closest concession stand. Orders are claimed via express lanes. Streamlining this process makes fans happy by cutting the tie they normally spend waiting to order, pay for and pickup food and beverage –especially when the game is in progress. Stadium owners are watching these types of capabilities to see if they result in greater sales.
The ability to dine while watching a game enhances the fan experience by enabling both with less disruption.
The enhanced Gameday Live app is also good news for those that need to visit a restroom during the game (and during breaks such as halftime). That's because the feature –developed with partner mTHINX - uses concourse cameras pointed at the entrance to the facilities to determine line length and time elapsed to return a green, red or yellow color code to the owner's wireless device.
Postgame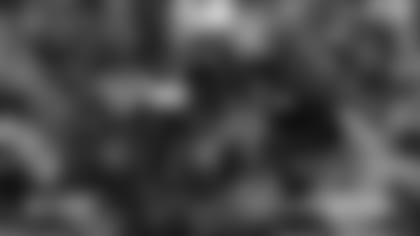 ](/media-center/patriots-gameday-live-app.html)The same notifications and capabilities that helped fans get to the game can also help them as they head to their vehicles when they decide to depart. Weather, especially in New England, is always changing and traffic alerts with maps are perhaps of even greater value.
Any assistance in locating a vehicle, especially after dark and in inclement weather, in the sprawling lots surrounding Gillette Stadium, should prove attractive to app users and a draw for those considering the free app.
Looking Forward
The future of the Gameday Live app will likely eventually include a 'promotions engine' which lets game attendees who register (only once) to participate in game-day giveaways upon check in at each game. Unlike loyalty/rewards programs, this undertaking would not be based on point accrued. The Patriots already have a rewards offering on their team popular app.
The $64,000 Question
Last season the attendance skid of the prior four years was halted in an era where stadiums face stiff competition from fans gathering to watch their team's games on a big screen TV in the comfort and convenience of their residence.
Can this be attributed to the network and app-driven benefits teams are bringing to fans in venues like Gillette Stadium? Only time will tell.
In the meantime, let the (regular season) games begin!
Bob Wallace is a technology journalist with over 30 years of experience explaining how new services, apps, consumer electronic devices and video sources are reshaping the world of communications as we know it. Wallace has specific expertise in explaining how and why advances in technology, media and entertainment redefine the way football fans interact with the league, teams, players and each other. He's the Founder of Fast Forward Thinking LLC.