It's official. The referee crew working Super Bowl 50 will be provided much-needed tech assistance in the form of a stadium-wide, extra high-resolution camera system and innovative pylon cams that will be provided by CBS Sports for the landmark contest's TV broadcast.
Fans of America's game have been critical of officiating in the regular season and wild card weekend, with the former driving the NFL Commissioner to promise more tech help for the refs, as soon as the playoffs. Too often, it seems, a decisive video view is not available which fuels fan frustrations.
That shouldn't be the case on Super Bowl Sunday as CBS announced Tuesday it will use eight custom-molded pylons that house 16 cameras to film the goal lines and sidelines on each side of the field "giving NFL viewers the most field-level view of critical plays during Super Bowl 50." The HD cameras in the pylons will have feature microphones to capture the sound of the game, according to the broadcaster.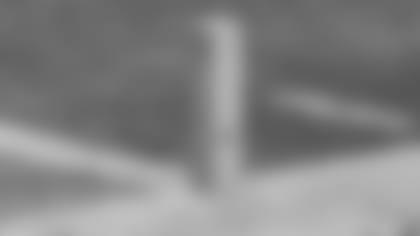 Pylon cams have already provided captivating up-close-and-personal footage for fans in college football playoff games and recent NFL contests, video that when combined with other camera firsts should provide the officiating crew more and better video than ever before. That could make replays a bit longer if numerous angles are required but most fans would prefer a brief wait for the correct call.
The crew will have access to all footage shot as part of CBS Sports' broadcast of Super Bowl 50, according to NFL Operations Spokesman Michael Signora. That has been the case in the past when broadcasters use additional cameras to cover the game for fans at home.
But Wait, There's More.
In another first, CBS will employ a replay system giving viewers a 360° perspective and higher resolution than previously ever seen. This system is comprised of 36 cameras strung around the upper deck of Levi's Stadium and CBS says "has the ability to freeze the moment and revolve around the play, then continue to play out the scene. It allows viewers to have a look in a moment's time from what the quarterback sees in the pocket to the safety's perspective or other points on the field."
This system and the more evolved pylon cams combined should produce an embarrassment of riches in terms of video views for officials who have been under continued fire for calls and non-calls as a fan base that can see more than in the past thanks to tech expects perfection and abhors post-game explanations and admissions of mistakes.
CBS did not say how the new and improved pylon cams and its 360 degree 5K camera system would be tied into the NFL's current instant replay system and process, which can involve (and has involved) Head of Officiating Dean Blandino from the league's New York office during games.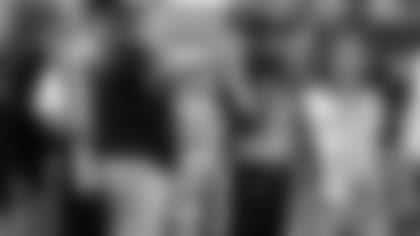 One party who may even crack a partial smile over the extra cams focus for the Super Bowl is New England Patriots Head Coach Bill Belichick. He's been proposing fixed perimeter cams on every NFL stadium field for many years, without success, until the competition committee seemingly reluctantly agreed to research the proposal roughly a year ago (after initially rejecting the idea yet again).
Pylon-equipped cameras are not foolproof but are evolving of late and represent an importance advancement that augments the typical coverage of games by broadcasters. The addition of the 360 degree ring of 5K cameras to be used at Levi's Stadium for the Super Bowl would give all involved parties much food for thought as they decide how to proceed with the issue of additional cameras after SB 50 concludes.
Pylon cams have been used by the NFL in some capacity dating back 10 years. The big difference is that those used nowadays as part of a NFL game broadcast can be accessed by refs in their officiating. NFL's Football Operations has been researching different approaches and testing different ways to provide the extra camera Belichick and others have asked for since last year's competition committee hearing.
Soaring interest in using the current instant replay system to cover more types of plays – or making every replay reviewable – has been a driving force in the league's research as well as tests by NFL Football Operations in the last year aimed at streamlining the process of reviewing plays, in part to speed the decision and also in anticipation of heavier use of the system. The league has tested moving instant replay from the under-the-hood approach to one conducted on Microsoft Surface tablet computers.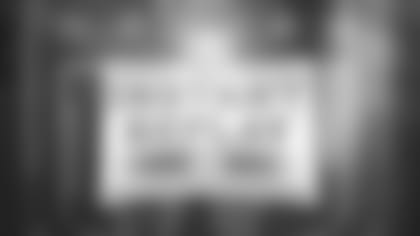 Extra High Def for the Ref
Nowadays, NFL games are hot in 1080p high definition (HD) with many continuing to wonder when that will be upgraded to 4K ultra high-definition (UHD), which offers 4 times higher resolution for viewers. 4k TV sets have been available for over a year and manufacturers have been dropping prices for them quickly. The 5K cameras used in the ring of units at Levi's Stadium for Super Bowl 50 deliver at least the increased resolution of 4K units.
The object of higher definition cameras, obviously, is to provide refs, fans and other parties a better picture of on the field action. The 5K camera system ring should almost provide a virtual reality-type look at activity on the field, albeit from farther away than on field pylon cameras.
Big Questions Remain
All the 5K and pylon cameras CBS plans to use for the big game raise some big questions for the league after the game concludes and feedback is amassed on their use. At the big picture level, should the league handle additional systems and pay for them at all stadiums? Do these systems optimally address what those like Coach B are seeking? Should broadcasters foot the bill and provide the equipment and wherewithal needed to take cameras and hence instant replay next level? And is there any way or plan to have this kind of unique resources (from CBS for Super Bowl 50) for all regular season games?
And finally, will the league at the next competition committee present a proposal for addressing the concerns of those like Coach B, or will more time and research be required?
Fire away with your answers to these questions.
Bob Wallace is a technology journalist with over 30 years of experience explaining how new services, apps, consumer electronic devices and video sources are reshaping the world of communications as we know it. Wallace has specific expertise in explaining how and why advances in technology, media and entertainment redefine the way sports fans interact with their league, teams, players and each other. He's the Founder of Fast Forward Thinking LLC.