A trick-out my ride show.  A reality series on virtual reality. A multi-hour morning weekday talk show.  Tom Brady and Michael Strahan discussing religion in sports. A potential opportunity to join a sports comedy show on mobile devices.
With help from producers outside the league's Emmy-winning NFL Films unit, the NFL's original content and players are going far beyond game action toward a more mainstream audience - an emerging trend that could mean more to the sport than ratings for live game casts.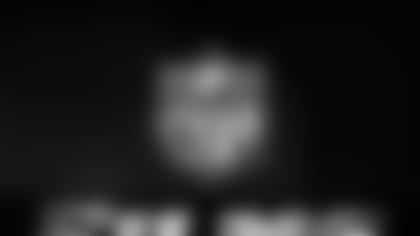 Tech breakthroughs/advances in distribution and video viewing have presented the NFL and other sports leagues an opportunity to reach and better engage an audience beyond a game- and broadcast-centric fan base.
And although this emerging trend is a few years in the making in the NFL, the league has employed its NFL Network, the web, online streaming services (Amazon), social media, Periscope and now virtual reality (VR), with Google/YouTube to deliver behind-the-scenes content for compelling story telling.
See Change
The critical distinction here is that the league has expanded its programming beyond pre-and regular season game (and try-out) action to areas that tell stories and provide insight into other aspects of the NFL and its players. This and other more mainstream programming could very well attract and retain peripheral and perhaps pique the interest of non-NFL fans.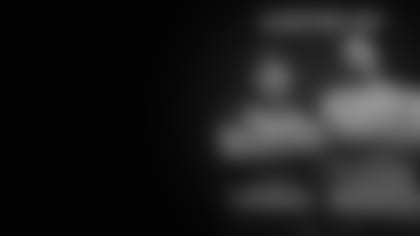 Of particular note on the menu items below is the short-duration of the content listing, which should make them mobile device-friendly and alluring to young demographics that the NFL is hard at work to address and engage.
Fan Impact
Non-game programming provides an added dimension to the NFL for fans. Better still, it portends to keep them engaged longer (and before and after the season ends for their team). It's intended to reach viewers that don't normally or closely follow the league by focusing on life off the field.
Thanks to expanded delivery options, viewers can catch this sports content genre on Amazon (All or Nothing), Google and YouTube (virtual reality), mobile streaming app Periscope (a team but not league favorite) and NFL Network, which provides online and mobile app access.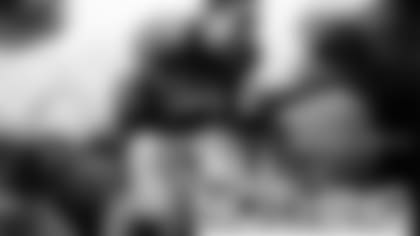 Current fans of America's game can watch NFL original programming throughout the week, not just on Sundays, and check out the long-coveted behind-the-scenes coverage of the teams and fans they love. And for the most part, they don't need buy for cable TV channel packages to view it.
For example, the landmark nine-part NFL-YouTube VR short series are free (with a Google Daydream headset). And NFL Network has been added to streaming services such as Sony PlayStation Vue, Microsoft Xbox and Sling TV.
The Expanding Content Kingdom
Arguably the Big Kahuna of NFL original programming was announced late last Thursday, when the league said it would produce a nine-part, non-game action, reality series in virtual reality. The NFL is working in partnership with Google so fans can watch through its new Daydream headset or online video destination YouTube. 
The series will debut on Thanksgiving. The "reality" content is described by the league as a behind-the-scenes look at life from "players, to coaches, to executives, to cheerleaders, to the fans themselves."
The effort embodies an emerging technology (virtual reality), used for the first time in this way by the NFL, in conjunction with a newish partner in Google, with a new VR headset. 
The Consumer Technology Association (CTA), a consumer electronics trade association that provides market research, has forecast VR headsets will be among the hottest emerging tech gifts during the yearend holidays with 700,000 set to fly off store shelves. Note-The estimate was made before the NFL-Google VR news was released.
The first installment lets fan spend a week with the Philadelphia Eagles D line in the ramp up for an opponent. Another will look inside the San Diego Chargers' organization. A third installment will explore Green Bay's football culture.
Keep Calm and VR On!
In related news that could help continue the growing momentum of VR technology and programming, Intel last week bought Voke, a VR camera maker based in Santa Clara, Calif. Its equipment is used to capture activity for viewing from different angles. Its content can also be viewed on VR headsets to phones, tablets and PCs.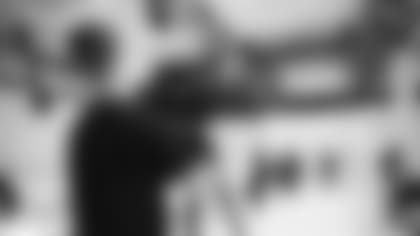 Without affordable cameras built on stable technology, there would be little or no VR content. And without the latter, we'd still be waiting on sports content for VR.
With immersive content in mind, Intel purchased Replay Technology which is known for working with CBS to create 360-degree video replays on traditional television. The replays are currently used in a handful of newer stadiums with the largest video boards, including those of Super Bowl 50 host Levi's Stadium this past February.
The NFL-Google/ YouTube effort differs, as you might imagine, as it doesn't cover live game contests, which the league is dead set against, whether it's via Periscope, social media or VR.
What's On?
The past original programming the NFL created for its owned-and-operated NFL Network channel set the stage for mainstreaming the NFL. Here are the latest entrants in the show guide: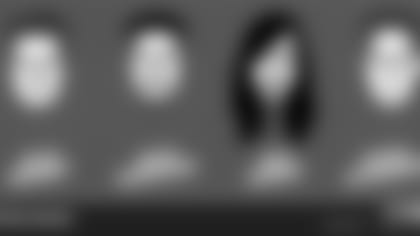 All or Nothing. Embracing digital technologies, the league has launched All or Nothing on Amazon's web-streaming service. It's the behind-the-scenes story of the 2015 Arizona Cardinals.
Tackle My Ride. NFL Network brings winning drives to primetime with Tackle My Ride, a new unscripted reality series starting Tuesday, November 15 at 8:00 PM EDT. Co-hosts former Pro Bowl linebacker and Super Bowl Champion LaMarr Woodley and Demented Customs founder and master car builder James Torrez surprise deserving football fans with ultimate fan car makeovers by their NFL hometown heroes. 
The NFL on VR. Fans will be able to watch the first installment of the series by visiting the NFL's YouTube channel, which was launched last year. Later, interested fans can tune in using the Google VR headset.
Good Morning Football. New this year to NFL Network is this multi-hour, weekday morning talk show with a light approach mixes football and current events with a national focus.
Religion of Sports.Independent of the league, two of its best-known stars, Tom Brady and Michael Strahan, have helped create a six-part series about spirituality and sports - Religion of Sports - that will air on AT&T's Audience Network. It can be viewed online and on mobile devices in addition to pay TV from AT&T and DirecTV.
The Fifth Quarter.Although not produced by the NFL, players could find themselves joining the NBA's Blake Griffin and Mark Cuban in a 12-part sports mockumentary called The Fifth Quarter. The series specifically targets the 30 for 30 sports series. It was created for Verizon's free Go90 mobile streaming app. The series began on November 2.
The Bottom Line
Tech has assisted the delivery of non-game programming to a far broader audience. But the blurring of lines between sports/entertainment and celebrity has played a larger role in enabling the NFL and other leagues to expand beyond its games-on-TV fans to engage a larger audience in new and better ways.
Bob Wallace is a technology journalist with over 30 years of experience explaining how new services, apps, consumer electronic devices and video sources are reshaping the world of communications as we know it. Wallace has specific expertise in explaining how and why advances in technology redefine the way sports teams interact with their partners, players and fans. He's the Founder of Fast Forward Thinking LLC.