Are you ready for some tailgating?
With the season-opening Sunday just days away, those tailgaters who haven't to check out an important list of tech-driven items designed to make you pre- and post-game gathering far more than a pile of gray charcoal briquettes, an empty container of lighter fluid and a full rubbish bag.
Mobile satellite TV systems (antenna and receiver), advanced multi-function coolers, power supplies that don't kill your car battery and ever-enhanced game day live apps are among the keys to a next-level tailgate this season. But don't forget a no-tech canopy or tent to shield folks from the elements.
Wake up Call
Who ever thought apps would be critical to getting your day and tailgate off to a great start? Yep, there are apps for that, such as Patriots Game Day Live which provides weather forecasts, best driving directions and updates on parking lot availability for users on their smartphones.
Getting to your location need not be stressful, time consuming and blood pressure rising. Check out your team's website for game day apps. They also offer loads of bennies, such as paper ticket less entry, roaming camera angles and info on the quickest bathroom lines once they lead you to your seats.
And then there's the trek home once your post-game tailgate has concluded. Use game day apps to make your trip home just as smooth as your drive to the stadium.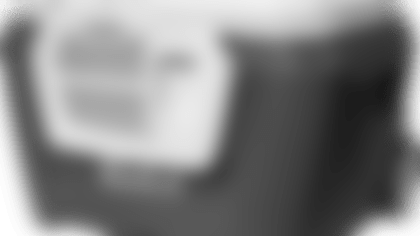 Multi-purpose tailgating appliance are almost always worth a look for those constantly trying to shorten the long list of items to be packed into a vehicle to handle all the various needs of tailgaters.
That's why the Coolest Cooler (ever) grabbed my attention. Its all-in-one approach features a removable waterproof Bluetooth speaker, a built-in and waterproof USB charger, and a LED light in the cooler lid for games that start or end after sundown. No tech features include a blender, bottle opener, cork screw, plates and knives a cutting board  and a bungee cord to hold items like a folded up chair– and it's all on wheels.
However, its online price of $485 can throw many into sticker shock. The point here is to find items like coolers that are usually low-tech or no-tech that perform several related functions. Check your local sporting goods, outdoor gear and consumer electronics stores if this price isn't right.
Nobody can enjoy a tailgate without access to scores and stats from around the league, be they fantasy football followers or NFL fans in general.
The app options, however, have changed since last season with the league releasing the final lineup for the 2015 season this past Tuesday. It's much shorter than last season as the cross-carrier NFL Mobile (best known for what you can get as a Verizon Wireless customer) has been fortified while the league has launched a U.S. version of NFL Game Pass which includes previously separate apps NFL Preseason Live, NFL Audio Pass, NFL Game Rewind and the scuttled NFL Now app. It costs $99.
For the latest scores, news and highlights, either of these two will do the trick. NFL Mobile instantly takes all users to a game day screen with this information. The NFL's fantasy football app is improved this year to provide additional player info.
If you want more than scoreboard-type material, try NFL Mobile from Verizon as the company dropped the monthly $5 app charge, is offering it across as its plans and lets you add the addictive NFL Red Zone channel which features potential and actual scoring drive footage live league-wide, with occasional bonus coverage of games in progress. It costs a mere $1.99 a month.
Another way to het NFL Red Zone, if you already have NFL Network at home, is to sign up for its app which also provides NFL Red Zone as well as NFL Network coverage. The app is free and works on tablets.
NOTE: In case you weren't aware, NFL Mobile is available from service providers other than Verizon Wireless (though alternatives don't allow you to live stream primetime NFL games). Tailgate-wise, this isn't a huge issue as not many teams have more than one Sunday night, Monday night or Thursday night games. Red Zone was designed for fans looking primarily for a whip-around view of games throughout the league on Sundays.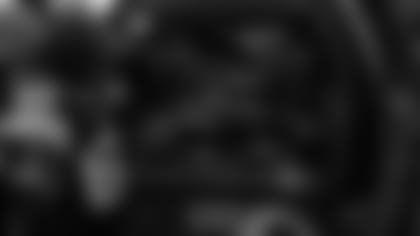 Why leave your festivities to search out a tailgate with a TV, and barge in on their festivities when you can have your own?
There are two viable approaches here. You can bring a TV with an affordable HD antenna to receive nationally broadcast games in addition to the one you are attending and plug that into a power source (see below). Since broadcast networks the NFL still relies on transmit the game free, over-the-air, you don't need to subscribe to a cable-like or satellite TV programming package.
You'll get games from NBC, CBS, ABC and Fox. You won't get games on NFL Network or ESPN, but that's largely a non-issue as they don't carry games on Sundays.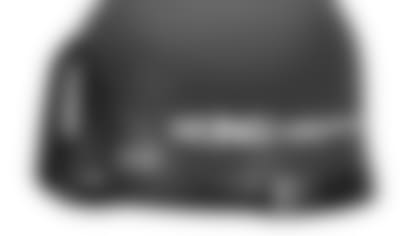 The second option is to shell out about $350-$400 (onetime) for an antenna, or $500 plus (onetime) for an antenna and receiver combo-in-one that lets you watch your satellite TV service (DirecTV, DISH Networks, etc.) from a TV in the back of your ride. This allows you to watch all the channels you have at home or at least many beyond free broadcast that carry NFL games and more (NFL Network and ESPN).
New this year is DISH Networks' Tailgater which includes the combo above and a $7 a month receiver charge for its current satellite TV customers that can be turned on and off on a monthly basis.
This ease-of use, 10-pound package doesn't require tech knowledge, satellite aiming, or assembly. They are weatherproof and obviate the need for the primitive approach of mounting satellite dishes on a metal pole attached to a truck or RV.
Those that don't use DISH TV can buy the combo and pre-pay for DISH service a month at a time (specifically 30 days). The monthly cost for these customers would amount to the price of the selected DISH programming package, plus a $7 receiver fee. The programming costs more than $50 a month as you would need a package with the sports channels you want to watch in the lots such as NFL Network, NFL Red Zone, ESPN, etc.
There are no additional fees to start and stop service on a monthly basis, according to DISH.
That's the Ticket!
For those seeking maximum football game viewing choices, DirecTV customers can stream NFL Sunday Ticket out-of-market game package. And since DirecTV-AT&T offers an NFL Sunday Ticket online only service for those that can't get its satellite TV programming package, streaming its games to your tailgate using the To Go options lets you watch all games on a tablet, laptop or smartphone.
Most of the games available cannot otherwise be seen where you are tailgating (hence the term "out-of-market"). You can watch up to eight games at once this year with the Ticket. The package includes a real-time fantasy football channel.
And since DirecTV-AT&T offers an NFL Sunday Ticket online only service for those that can't get its satellite TV programming package, streaming its games to your tailgate using the To Go options lets you watch all games on a tablet, laptop or smartphone.
The streaming approach is well worth investigating as it means you don't need to buy a satellite  antenna-receiver combo unit.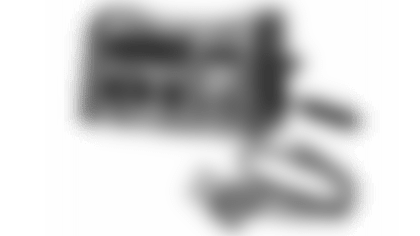 It's possible to have a solid tech tailgate without killing your vehicle battery, but why worry? If you're plugging in items from satellite TV gear to next-gen coolers, play it safe and pony up for power gear.
One approach is the Realtree 450W Tailgate Inverter which converts your vehicle's 12V DC power to household AC current for use by devices such as smartphones, iPods, iPads, laptops, TVs and more. The system plugs into a 12 volt outlet or connects directly to the battery with included cables and clamps.
The inverter features 3 AC outlets and 2 USB ports. It delivers 450 watts of continuous power, with a peak of 900 watts. This and related options are available at Bass Pro Outlets and online. The Realtree inverter goes for about $70.
Don't Forget Protection
The most obvious items are tailgate canopies and party tents. They are almost no-tech, but when the sun is blazing, the winds are gusting, it's raining or snowing you'll be glad you have one with or without side panels for enclosure.
Perhaps the last thing high-end tailgaters think about is whether their car insurance policy covers the loss of valuable items your bring to the parking lot – TVs, tablets, satellite TV gear, advanced coolers, power inverters and more. You may want to buzz your agent to check in. Better safe than on the sad side of a break in.
The Bottom Line
You don't have to spend big to amp up your tailgate with tech. Not everyone needs a nearly $500 cooler. Your mobile devices with new/enhanced apps and a charging source can get the job done. But do keep an eye out for gadgets as the holidays approach.
Send in your best tech tailgate pics!
And remember, tailgate responsibly and enjoy the games.
Bob Wallace is a technology journalist with over 30 years of experience explaining how new services, apps, consumer electronic devices and video sources are reshaping the world of communications as we know it. Wallace has specific expertise in explaining how and why advances in technology, media and entertainment redefine the way football fans interact with the league, teams, players and each other. He's the Founder of Fast Forward Thinking LLC.