Whether you love them, hate them, or are still undecided, analytics are quickly spreading through sports, especially in the pros, with a new industry forecast projecting the worldwide sports analytics market to jump from $764.3 last year to $15.5 billion in 2023, according to Market Research Reports Inc. 
If you think that numbers lie, remember that the National Football League Players Association announced in April an innovative and landmark deal with Whoop whereby the company would help members sell their personal performance data to interested parties.
And ICYMI, the NFL Network hired analytics expert Cynthia Frelund, to provide viewers her take on fantasy football and actual football on a regular basis. And NFL teams continue to hire analytics gurus inside and outside the front office.
It's believed that much of this huge growth in sports analytics will be fueled as sports organizations looking to leverage data collected from sensors. While that sounds feasible, remember that outfitting player gear such as shoulder pads with RFID chips (done in the NFL by Zebra Technologies) - and now in footballs used in games - is only the beginning.
Challenges, Opportunities
There are both challenges and opportunities on the road to wider-spread use of analytics in pro sports.
Time-sensitivity: The faster you can receive collected data the better. In fact, it was some time before data collected by sensors in players' shoulder pads was made available to its 32 clubs. Something closer to real-time data would clearly be of greater use by coaches and players alike.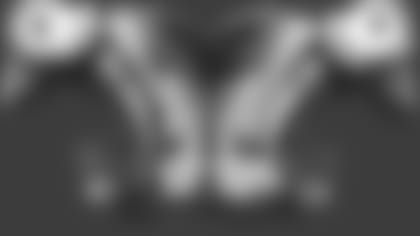 What's measured: To be of optimal use, data needs to be collected on more than one attribute. In the case of athletes, just reporting on the athlete's heart rate is of limited use in the absence of context - such as pulse, activity and more.
Beyond collection: The earned knock on many wearable devices is that they collect data for display on a small watch screen. The key to building a usable data flow is the ability to move captured data (typically wirelessly) to a laptop or PC platform fitted with software to analyze the raw data.
A wearable without an output/communications means is like a football game without a score. Yet many wearable makers continue to use wrist band displays without further connections for fitness data display. Looks for this practice to fade as athletes (and their trainers/coaches) look to analyze player health.
Building Baselines: Sports teams need systems that enable trainers, coaches and others to use data to build a baseline that's designed to represent the healthy player/player in normal condition against which to compare data from the athlete's during practice, games, workouts and other activities.
Athlete Analytics
Catapult Sports appears to be ahead of the above-mentioned situation by providing athletes at teams such as the Buffalo Bills clothing-like wearables that measure plenty and serve as GPS transmitters. The garments include devices such as gyroscopes, magnetometers and accelerometers that measure things such as how fast a player runs as compared to how fast he's able to run, to the impact level of a tackle needed to bring down a ball-carrying running back.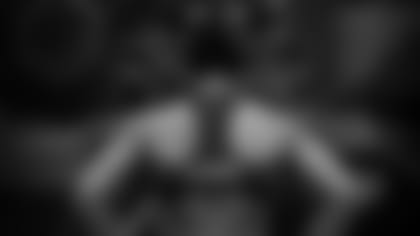 One of the more interesting capabilities of the Catapult Sports system is its ability to create a baseline of how the athlete plays when healthy based on multiple measurements. Once this is done, trainers and coaches can determine whether a player can return to action. Seen through this lens, the system can help prevent injuries.
Using the Catapult Sports system's athlete baselining capability, trainers can determine what level of stress is best for athletes with or without past injuries, and in part to create recovery regimens for players requiring physical therapy and/or special workouts before returning to the active roster.
Fan Analytics
It makes solid sense to believe that much of the money spent on analytics in sports will come from will be targeted at fan engagement as opposed to play performance. Fans generate a very large amount of data that needs analysis be it their use of team and stadium apps, tweeting to vote for the next song to be played, sharing pictures and videos on Facebook and Instagram or signing up for contests and giveaways.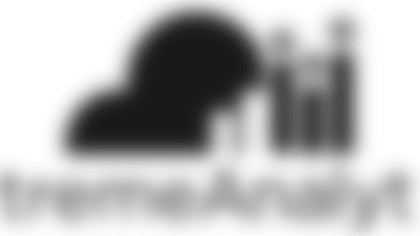 Extreme Networks, with Wi-Fi networks in over a dozen NFL venues, goes beyond enabling the above fan activities with their systems, provides a robust analytics package - Extreme Analytics - that shows its customers by application how their wireless networks are used.
The package has been used in multiple Super Bowls as well as by team such as the New England Patriots, who were the first to implement a Wi-Fi network (from Extreme) in 2012.
Get Smart(er)
Beyond monetizing the fan, analytics are used by coaches to break down what used to be game film the day after a game. But nowadays, its video analytics that are put to work to help analyze the performance of the last game and look at game video on the next opponent.
Among the video editing and analysis software vendors here are XOS Digital and Agile Sports Technologies Inc. (which owns Hudl). Typically, video analytics software and services enable coaches to analyze film themselves, or upload it for analysis by others. In both instances, coaches can run and/or receive standard or customized reports based on the film analysis.
As you might expect, these reports focus on player and play statistics, tendencies, trends and commonalities - the core staples of sports, especially football - that have been mainstays in game preparation since the radio days of American sports.
The Bottom Line
There's no guarantee that analytics will boost your team for worst to first on a tight budget, nor is it assured that athlete analytics will help players avoid injury yearound. However, sorting through mountains of player- and fan-generated data can provide practitioners of analytics has resulted in the ability to make better-informed decisions, on the field, in the marketing department, and in the front-office, faster.
Bob Wallace is a technology journalist with over 30 years of experience explaining how new services, apps, consumer electronic devices and video sources are reshaping the wide world of sports. Wallace has specific expertise in explaining developments at the intersection of sports and technology. He's the Founder of Fast Forward Thinking LLC.