Done with your Thanksgiving Day dining?  Check out the NFL's first customer experiment with virtual reality by hitting the league's YouTube page or strapping on a Google Daydream VR headset.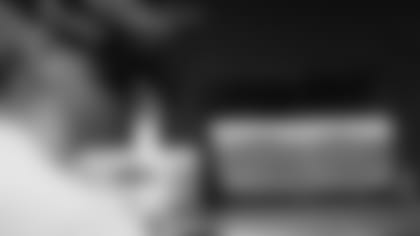 The first fruit of a deal between the league and Google is episode one of a nine-part, non-game action, reality series. The "reality" content is described by the league as a behind-the-scenes look at life from "players, to coaches, to executives, to cheerleaders, to the fans themselves - detailing how each prepares for game day in a completely new and immersive way."
The launch of this - and a second VR content effort with NextVR to provide fans a postgame show for three regular season games - could be great timing for driving the emerging tech fast forward.
Is Timing Everything?
With the yearend holidays looming large, it appears the NFL and other pro sports leagues will get a big boost as consumers spend big on emerging technology products such as VR headset units and wearables in addition to annual CE fan favorites.
A steep increase in sales of VR headsets, 1.2 million in the fourth quarter of this year according to the Consumer Technology Association (CTA), bodes well for the NFL. Some 700,000 sets are expected to fly off the shelves during the Black Friday shopping week alone, the trade association said.
Hatchimals, at $200-$300 apiece, look to be a lock for the must-have holiday gift this year, with demand already exceeding supply. Perhaps a year from now, VR headsets will take that title.
VR for the Pros
The forecast comes after a year of progress for VR and sports. The NBA's televised a live game in VR this season. The NHL delivered its Winter Classic and All-Star Game this past winter via virtual reality. Not all VR purchases are for viewing pro sports. In fact the current top use is gaming. A concert has been broadcast in VR too.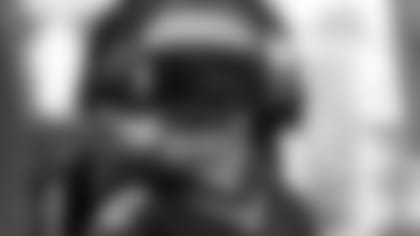 VR is seen by pro sports as a means to better engage fans through an immersive 360-degree viewing experience. Content owners seek ways to generate additional revenue streams from VR beyond game viewing to collateral content, enhancing marketing efforts, ticket sales and more.
Better still for these leagues is the opportunity to attract a younger audience which uses VR today for gaming. Making believers out of non tech-savvy older demographics is another opportunity for content owners. Hopefully, seeing is believing in these two and future VR content offerings.
Marketing Muscle
All you had to do was watch the NFL this past Sunday or Sunday night to understand that VR headset makers have begun pushing the products to all age groups in TV commercials. Expect many more as the holidays approach. Ads I've seen seem smart in focusing on what VR headsets let your do, rather than focusing on the technology or what makes VR viewing possible.
"Outside of the tech perennials - TVs, laptops, smartphones - expect to see front page circular deals from a variety of retailers on emerging products including drones, virtual reality and digital assistant devices," said Shawn DuBravac, Ph.D., chief economist for the CTA. 
*A record-setting 116 million Americans - almost half the U.S. adult population (47 percent) - plan to purchase tech or tech accessories during Black Friday Week, according to new research from the Consumer Technology Association (CTA). *
Inside the NFL
It's a story of early stage interest. Last season, the NFL called the global live streaming of a regular season game free (to fans) with Yahoo "a test." Not long after its conclusion, the league selected Twitter to do the same for 10 games this season.
Just a few weeks ago, William Deng, director of media strategy and business development for the NFL had this to say of VR: "Virtual reality is a rapidly evolving technology, and this is a great opportunity for the NFL to continue experimenting with the capabilities and distribution of VR experiences."
If the experiments prove productive, should we expect to see the NFL deliver far more content, including original programming in VR? An educated guess is yes.
Google/YouTube VR
The more comprehensive of the NFL's two announced VR experiments is the deal struck with Google and YouTube just a few weeks ago. The league said it would produce a nine-part, non-game action, reality series in VR with the tech giant. The NFL is working in partnership with Google so fans can watch through its new Daydream View headset or at the NFL's year-old channel on YoutTube.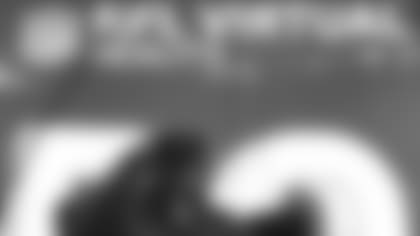 As could be expected, the Google/YouTube series will debut on Thanksgiving but will not cover on-the-field game action. The NFL provides original programming: a behind-the-scenes look at life from "players, to coaches, to executives, to cheerleaders, to the fans themselves."  Combine that with the immersive VR viewing experience and the result will be a learning experience for all involved.
The first installment lets fan spend a week with the Philadelphia Eagles defensive line in the ramp up for an opponent. Another will look inside the San Diego Chargers' organization. A third installment will explore Green Bay's football culture.
NextVR Deal
NextVR will help power a new post-game experience in VR featuring highlights from three regular season games.  The content will be available for free to fans worldwide following the San Francisco 49ers at Arizona Cardinals game on Nov. 13.  
Two additional post-game experiences will be produced and distributed following the Chicago Bears at New York Giants game on Nov. 20 and the New York Giants at Cleveland Browns game on Nov. 27.  
The VR experiences will be approximately 10 minutes in length and hosted by veteran broadcaster Danyelle Sargent and NFL veteran Ephraim Salaam from the site of the game who will provide commentary alongside game highlights in virtual reality, according to the league.  The experience will be available to fans on a video-on-demand (VoD) basis shortly after the conclusion of each game.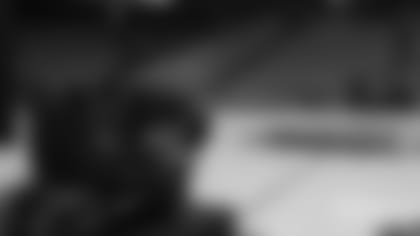 Next VR has expanded its reach within U.S. pro sports, having already teamed with the NHL, NBA in addition to the NFL. The VR pioneer has also teamed with ticketing giant Live Nation to broadcast a concert.
NextVR will tap the vast knowledgebase of NFL Film, to deploy the vendor's VR cameras in each stadium to capture immersive views of NFL action, according to the tech products vendor.
Fans were able to watch the post-game experience (featuring the San Francisco 49ers vs. the Arizona Cardinals) by downloading the free NextVR app.  The NFL says the experiences will be available to fans via video-on-demand shortly after the conclusion of each game.
For more detailed instructions, go to http://www.NextVR.com/GetVR.
The Bottom Line
As is typically the case with emerging technologies, the bottom line is, in fact, the bottom line. The viewing experience is real, but what of business models for content owners such as the NFL and that seek to monetize VR programming? At this point, consumers can watch for free if they have the gear. Once business models that reward content owners are set, this viewing option will get real.
And successful "experimenting" by the NFL could give way to virtual reality services in 2017.
Stay tuned. (And shop responsibly!)
Bob Wallace is a technology journalist with over 30 years of experience explaining how new services, apps, consumer electronic devices and video sources are reshaping the world of communications as we know it. Wallace has specific expertise in explaining how and why advances in technology redefine the way sports teams interact with their partners, players and fans. He's the Founder of Fast Forward Thinking LLC.