Though they likely know the down and distance at all times, fans in the stands probably have no idea what a distributed antenna system (DAS) is, or why they should care.
But tell them that wireless technology improvements will help them stream videos on social media and share pictures with friends at faster peak speeds than ever before from their mobile devices and it's a safe bet that plenty will ask how?
Part of the answer is with a robust distributed antenna system, (DAS), which is a network of spatially separated antenna nodes connected to a common source that provides wireless service within a geographic area or structure. It's common for venues to have DAS from multiple wireless providers.
Verizon DAS at Gillette
In New England, Verizon has been upgrading its DAS at Gillette Stadium, an effort undertaken the service provider to give fans stronger signals to support faster download and upload speeds.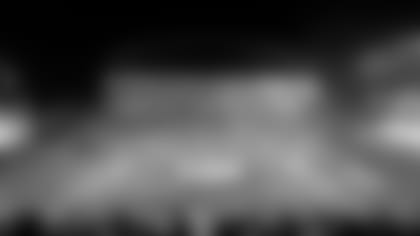 "With the densification of Distributed Antenna System (DAS) in and around the Gillette stadium, we are able to improve wireless coverage, capacity and data speeds," said Marc Lefevre, a Verizon Engineer who performed testing as part of the DAS upgrade. "At stadiums and similar venues, we experience a large number of people in a fairly confined area all using wireless devices which leads to high-traffic demand on the network. DAS systems allow us to handle the traffic demands of crowds where steel, concrete or simple distance from the stadium could prohibit the surrounding macro network."
The Verizon DAS enhancements include 43, Verizon-only, small cell nodes to expand the coverage and capacity in the stadium, home to the New England Patriots and New England Revolution (as well as concerts, college football and Massachusetts high school gridiron playoffs and Super Bowls).
Small cells are defined as low-powered cellular radio access nodes that operate in licensed and unlicensed bands that have a coverage range that varies from 10 meters to a few kilometers.
Verizon' claims network technology also lets the fans "catch up on the pregame entertainment and other games in HD/4K-quality video." The company says it has "made astronomical changes to the existing wireless infrastructure to stay on top of the customer needs, adding directional antennas in the 100-level bowl area to guarantee improved performance for all users regardless of seating chart."
Verizon, the league's official wireless provider claims the 'quality of the service will be even better in concourses this year with the elite antenna hardware and prime location to serve the users.' 
The carrier has also focused on connectivity in the end zone by adding new equipment "to attain peak speeds at all times."  With the addition of new zones in the red seating area, it says, "all users will now be able to enjoy the ultimate wireless experience. The addition directional antennas and other equipment, users seated in the 300 (highest) level will experience the higher upload and download rates than before.
Testing..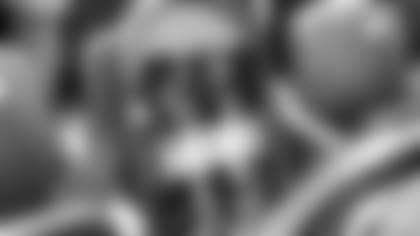 "The information acquired by our testing helps to identify areas for improvement in the Verizon Wireless network within macro cells (commonly known as cell sites or towers), small cells, and in-building solutions," according to Lefevre. "They test voice and data for both reliability and consistency in performance and speed.  In combination with the other data sets being collected, this gives Verizon a more complete view into how the network performs. In addition, the competitive collection provides input on how other carriers perform in the same space."
The Latest
The Verizon-instituted DAS upgrade is but the latest in a long string of wireless deployments at Gillette Stadium, dating back to 2012, when the multi-use venue was the first NFL venue to deploy Wi-Fi. That landmark project – with Extreme Networks - opened a new front in fan-in-the-stand engagement that continues to this day. Now, very few NFL venues lack wireless connectivity.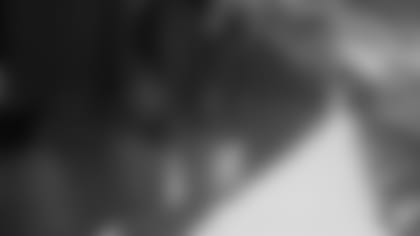 Since then, the venue's wireless infrastructure was upgraded early last season to stay ahead of fans' social media and image transmission needs, whether fans were in attendance for a stadium concert or a Patriots game. Again, the venue teamed with Extreme for the wireless makeover .
Change is a constant in technology as is what you can get for it. Extreme, which has Wi-Fi networks in 10 or so NFL venues, offers a powerful analytics package that the Patriots, and hosts of the last few Super Bowls have used as a capacity planning tool and much, much more.
The Bottom Line
I've literally said it before, and I'll say it again: Long gone are the days when fan engagement at Gillette consisted of occasional replays on the big screen and out-of-town game score updates. Keeping pace with the latest venue wireless technology has resulted in an extreme makeover with fans provided a multitude of messaging and video sharing options throughout matches. Team apps and broadening content access from mobile devices have changed the fan engagement game in Foxboro.
Bob Wallace is a technology journalist with over 30 years of experience explaining how new services, apps, consumer electronic devices and video sources are reshaping the wide world of sports. Wallace has specific expertise in explaining developments at the intersection of sports and technology. He's the Founder of Fast Forward Thinking LLC.