Fans were treated to a historic overtime-decided Super Bowl last Sunday. And the league's tech and marketing gurus got an up close look in Houston at innovation that could move the game forward on and off the field.
Next-gen tackling robots got sizable attention from a league facing continuing head injury issues,  heavily hyped 360 degree player views made but a few cameos, and Fox broadcasting game highlight packs in near real-time in virtual reality seems ripe for further review.
Add these to the commissioner's interest in tablet video replays to help speed the game and keep fans engaged, along with supposed interest in a developmental league and you have a menu of items the NFL and its tech partners need to address now that the confetti on the NRG Stadium turf.
Tackling "Dummies" 
The crew at Dartmouth College pioneered use of remote controlled robots that can be used for NFL and college tackling drills are looking really smart today.  The maker, Mobile Virtual Player (MVP) of Lebanon, N.H., was one of three $50,000 winners of the NFL's 1st and Future contest. They had a brief ad aired during the SB itself that should garner more attention than that of the NFL and pro teams that follow in Dartmouth College' footsteps.
With an emphasis on player head health and safety in general, it's little surprise that the self-righting MVPs have been widely embraced as, among other things, an alternative for players in practice slamming into teammates during an array of contacts drills.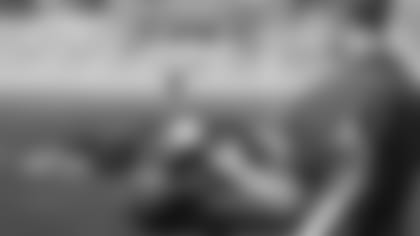 These tech-driven creations have been mocked, ridiculed and laughed at by some, but that should subside once players get some time with them in practices and perhaps feel much better afterwards.
The $50,000 award doesn't hurt by any means, but the exposure from the tech competition within the NFL and far beyond is truly priceless. Accelerators, investors, tech companies and league partners are likely watching this fast riser.
Be the Player.
This tech-enabled feature provided by Intel to Fox for the big game was heavily promoted well in advance of the game by the tech vendor as having the potential to take viewing next level. How? By enabling Fox to provide 360 degree views from players and of plays during what turned out to be an epic contest.
Acknowledging that the amount of data makes it take 2-3 minutes to render the 360 player view,Intel said it would create 20 and likely air 5. Those that took the under won as by my count, 2 were aired, a brief one before the half, and a full one just before the second half kickoff.
The best testament to this Be the Player feature was the vaunted Tom Brady-in-the morning-ad from Intel during halftime. Expensive but likely conveyed the value to those who watch halftime shows.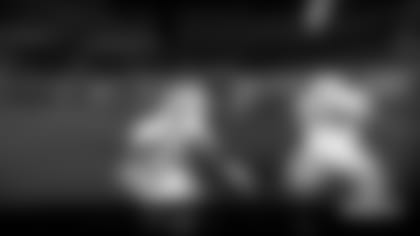 Intel wisely ran the Brady 360 ad heavily on TV in the days after the Super Bowl which may have engaged more viewers than the tech feature's use in the actual game.
Stated simply-Intel and its broadcast partners need to step up bigtime for viewers to really get into the innovation. Seeing is believing. It may work better with other sports and sporting events, but it's still a work in progress for the NFL which has some teams as doubters.
To be fair, this feature faces the reality of the occasionally fast-moving game, the data-crunching process has to get faster. There were a few spectacular plays (catches) that could have benefitted from the 360 view (Edelman catch and Jones sideline toe-tap).
Speeding the Game
In his annual "state of the league" address before the game, the commissioner spoke of the need to speed up the game to keep fans engaged. That's though when you have an average of over 35 ads per game as was the case last season.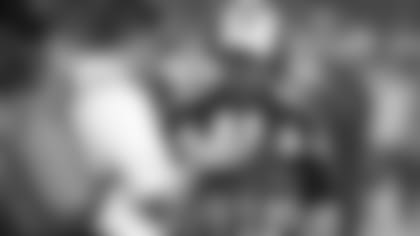 Ads are money, to don't expect them to be less frequent.  He did mention the enhanced replay approach I've written about here that allows a ref to make the call from a Surface tablet handed to him by an individual that shadows him. It's hoped that shortening this process could sit well with all parties.
The tested change didn't make the cut for the 2016 season but some permutation could for the 2017 season. Replays and discussions among officials etc., are taking a larger amount of time which have been extended as refs have been provided more and more angles and communications options than ever before to assist them in their decisions.
Super Bowl VR. 
Broadcasters like Fox and others are looking to present live games in pro and college sports in VR, but the NFL isn't there yet.
The Fox VR telecast on Super Bowl Sunday was in "near real-time" and essentially offered packages of game highlights throughout the extended contest. Fans were given six angles from which to watch the clips, once they were ready that is.
Fox, partner LiveLike and the NFL likely learned much from this first-time effort. Combine this with 360 plays and Fox has a plenty of tech to review, evaluate and consider moving forward, as it applies to the NFL.VR portends to next game viewing next level and help the league with young fan base development, general fan engagements and multiple potential revenue streams (including sponsorships).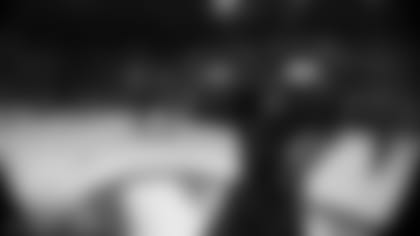 Other leagues such as the NBA have already broadcast games on VR (see NextVR). The NFL's watching these adjacent efforts as well as it maps the future of VR.
The Bottom Line
With the Super Bowl in the rear view mirror and the combine visible through the windshield, the NFL, its broadcasters and business partners have plenty of tech-driven opportunities to evaluate as the off-season begins.
Tops on the list is whether to allow sideline video (not still images), on tablets. We'll see whether more see it this year as a positive or negative game changer.
Bob Wallace is a technology journalist with over 30 years of experience explaining how new services, apps, consumer electronic devices and video sources are reshaping the world of communications as we know it. Wallace has specific expertise in explaining how and why advances in technology redefine the way sports teams interact with their partners, players and fans. He's the Founder of Fast Forward Thinking LLC.