Though you might think a CDN is a car part, a TV news station or a texting abbreviation, content delivery networks are as valuable to the NFL and its franchises for delivering video as a top shelf owner, coach and players are to a successful football franchise.
CDNs are the key (and behind-the-scenes) ingredient in delivering a widening array of captivating video content from club and NFL.com sites - and websites of news channels, sports channels such as ESPN and football-specific destination NFL Network - to the hungry fan masses.
First created to address the problem of overloaded websites, a CDN is a far-flung network of servers which delivers the content users request when they click on a website video. But instead of the website handling the requests, the CDN server closest to the consumer delivers the high-bandwidth content.
CDNs are widely used by the sports, entertainment and media industries to efficiently deliver live and/or on-demand video streams with the highest-quality resolution possible to an audience of one or worldwide. It doesn't matter whether the "event" is a single NFL fan clicking on a video player interview or if event is massive such as the Olympics, March Madness, World Cup soccer, a concert or a major news development.
You should care a ton, even though you may not recall the pre- and early days of CDNs. High volumes of website visitors seeking content knocked out content-rich websites for long periods of time, returned busy signals that angered users and crippled sites to the point where "fortunate" users had to endure long wait times to get the content they sought. All this was bad for business and worse for consumers.
Without CDNs, it would be back to the miserable past. And the amount of rich content such as video that fans could access would be a tiny fraction of what's available today. Website owners would have to spend bigtime to create – and continually upgrade –mammoth websites in an attempt to handle peak user traffic periods.
CDNs (don't call them that as they have evolved far beyond networks) are perhaps the most powerful weapon in the ongoing effort deliver live and on demand video to the fandom of America's game and have been closely tied to the delivery of live streaming sports (March Madness and CBS Sports online) since the turn of the century.
CDNs – Saving Dollars and Making Sense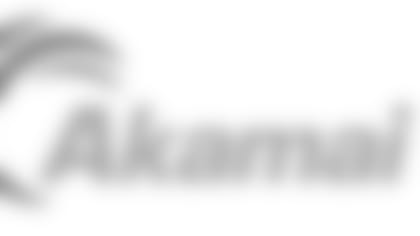 The founding premise behind CDNs was that it was cheaper and more effective to use CDN services to ensure your website doesn't get overrun during peak traffic stretches than to buy, operate and manage all the hardware, software and network connections needed to bulk up your website, only to have much of it sit unused in extended off-peak stretches.
Part of the reason for the early rise of CDN was content owner's desire to stream live video of sporting events - dating back to pioneers CBSSports Online with March Madness (circa 2000) - to the largest possible audience with the highest possible picture quality. Other events featuring live and/or on-demand video such as the Olympics, World Cup soccer and football fueled the fire.
So it's no surprise that in a video-driven sports world CDN kingpin Akamai Technologies , Level 3 Communications, Limelight Networks, Mirror Image Internet and many that have since been bought are household names within the NFL, its teams and the rest of the sports and entertainment world today.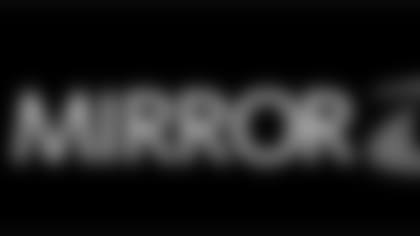 That's the case with the New England Patriots, whose Patriots.com web site is loaded with video for fans and continues to feature new content and event coverage from player interviews to lifestyle-focused pieces with embedded video. A new "Press Pass" feature enables fans to watch and listen to longer-form interviews with players and coaches in the locker room instead of settling for short sound bites on TV shows.
For live broadcasts from the site, the Patriots use Mirror Image Internet, a CDN whose special server takes a single video stream and turns it into a multi-protocol stream that can be viewed on all devices. That solves the "one-to-many" challenge facing content owners who want to reach the broadest audience by delivering video shot one way to all devices regardless of their type and specifications.
When it comes to on-demand (not live) video like a player interview during the week, the Patriots send a super high-resolution video file to a company called Zencoder which transcodes the file into about six different video sizes which are inserted into the network of Akamai for delivery when the fan chooses.
But how does the Patriots' web site decide which video file to run for a fan to optimize the viewing experience?
When watching a video-on-demand on Patriots.com, the video player constantly checks the fan's bandwidth and delivers the highest resolution of the six versions of the video that the fans bandwidth can handle. If the viewer's bandwidth rises or drops, the video auto adjusts to whatever the available capacity is to ensure a best possible viewing experience.
With CDNs services from partners Akamai and Mirror Image Internet, Patriots.com keeps a handle on video distribution to devices around the world without building their own CDN and continually spending to upgrade it as their video use continues to climb and their fan viewership expands accordingly.
The days of CDNs be little more than hardware and network connections are looooooooong gone. In fact Akamai, Level 3, Limelight and Mirror Image etc., have long since evolved to offer a giant menu of valuable services based far more on software brains than network brawn. They include performance monitoring, analytics, advertising opportunities and multi-platform distribution to name but a few.
Speaking of names, these companies don't even like to be called CDNs. That's was then and this is now. So when you sit down for Thanksgiving dinner you should really include CDNs in the list of things you as a football fan are thankful for. Without them, the league's website video spread wouldn't be enough to feed many content hungry fans of America's game.
Well, again, thanks for bearing with me and….
Bob Wallace is a technology journalist with over 30 years of experience explaining how new services, apps, consumer electronic devices and video sources are reshaping the world of communications as we know it. Wallace has specific expertise in explaining how and why advances in technology, media and entertainment redefine the way football fans interact with the league, teams, players and each other. He's the Founder of Fast Forward Thinking LLC.