Though the playoffs and Super Bowl will take top billing, whether the NFL can maintain balance between innovation and tradition in the league with video will be a topic of heated discussion this winter.
Sideline video was assailed and shot down (tabled) thanks to several coaches earlier this season, a proposal to use video to speed instant replay seems to be missing in action and a pitch to install perimeter cameras on all NFL fields was tabled with radio silence since.
By letting coaches see video of plays on wireless Surface tablets, many believe an imbalance has been created because the value of traditional coaching would be diluted and diminished. Long-time NFL coach and coordinator Cardinals Bruce Arians said: "It helps bad coaches."
Parity via free agency and the salary cap is fine, but parity in coaching is clearly something many coaches don't want and view as an eliminator of coaching as a competitive advantage.
As has often been the case in corporate America, technology is not the villain but rather the enabler of change and the driver for process enhancements. How users react to these advancements goes a long way to how video is viewed throughout the NFL.
Sideline Video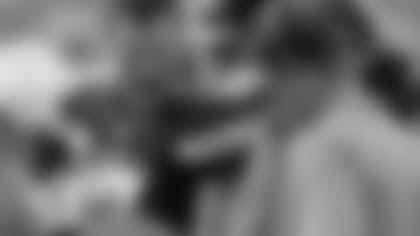 Surface tablets have already advanced the process of viewing pre and post-snap views of plays for coaches to use on the sideline starting in 2014. That's an upgrade from waiting on black-and-white prints to be delivered by runners to review and put inside a binder.
The introduction of Surface tablets on the sideline has enabled these still images to be delivered directly to the handheld computers in higher resolution (and in color) for review and analysis by coaches and some players.
With strong wireless, coaches could get the still-image pictures in about 20 seconds instead of waiting until after the series. That's a long way from printing out black and white pictures and having a runner take them to coaches on the sideline.
Clearly, this is a huge advance. Just ask NFL alums who played a decade or more ago.
But many coaches and players still prefer the printed pictures. You can see it on the sidelines of some teams during games. 
When the ability to get video clips of plays on tablets went to vote at a league meeting earlier this year, many assumed it would be passed by a large majority or even unanimously.  But in what came as a shock, the proposal was defeated (but will come up again later this winter at the next league meetings).
Arians, Panthers Coach Ron Rivera, and others vocally opposed sideline video. It wasn't tech or the viewing device that angered them, but the way in which it video would be implemented and what they saw as a resulting imbalance between tradition and innovation in coaching.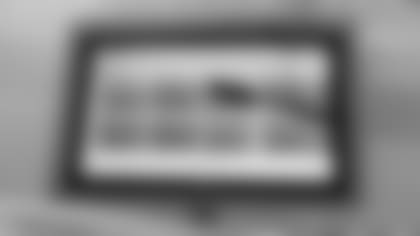 Of important basic tech note, stadium wireless networks don't have the bandwidth to handle video, so the wireless Surfaces would need to be connected to the facility's wired computing network to receive the video for each series. 
It's not that the technology doesn't work. In fact, it's been tested numerous times in different game conditions by NFL Football Operations IT experts. We are way beyond proof of concept. The league said it was "game ready" for this past season. It has been used during preseason games this past summer.
The NFL tested the Microsoft Surface Pro 4 with video in pre-season games last summer. This would enable coaches to view the entire play, not just pre- and post-snap freeze frame images.
Based solely on coach reaction to sideline video, it seems unlikely the proposal passes when it reappears for vote at the next league meetings.
In the meantime, high school teams in Virginia and beyond have been using it for over a year after the National Federation of State High Schools gave them the go to use any type of communications systems. Check out their experiences **here**.
Instant Replay Minus the Hood
The likelihood of refs using wired tablets handed to them by a runner shadowing tech with a backpack full of gear to handle instant replays doesn't seem to make sense from a viewer/fan-in-the-stand perspective. Why? With so many controversial calls and non-calls in a season today - many of them deciding the games' outcome - the emphasis is getting a ruling correct, not getting it faster.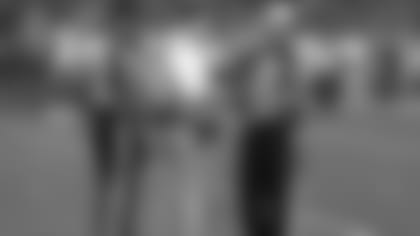 The enhanced video replay concept worked fine. It was designed at least part to cut the amount of time needed for a ref to view a replay. It was viewed as an alternative with a ref walking from wherever to the current replay booth, going behind the curtains and watching the play from different camera angles. 
But with so much riding on the replays, fans' first priority is getting the call correct, not saving time. Speeding a process that's a work in progress doesn't necessarily make it better.
Based on recent changes to the instant replay process, it's unclear when or if we'll hear of its wireless video counterpart. A league spokesman would only say that there's nothing for this regular season. Playoffs?
Since this effort began, the league provided refs two-way communications with the officiating execs at the league's office to help with replays (as the NHL has done); the whole need-for-speed focus seems to have gone out the window. In all fairness, this effort was begun with the goal of making the replay process more efficient time-wise (perhaps in anticipation of handling a larger volume of them).
I wouldn't expect this video-driven implementation to be added to the game anytime soon. But there's always a possibility that what was learned in this well-meaning effort could be used in other endeavors.
More Angles - Perimeter Camera
No story on video on the gridiron would be complete without mention of the challenges getting definitive live game shots to help refs make the right call and to avoid lacking incontrovertible evidence needed to reverse a call.
By redefining what constitutes a catch or a possession, plays where this isn't clear and when a ref's decision is challenged, the reliance on camera angles has soared. Refs are able to use TV camera angles, footage from pylon cams (in use for a decade on and off) and any other camera angles that the game broadcaster provides from its cameras to help nail the call.
Still, determining whether the ball crossed the invisible plane before the player was down is tough. Doing it when the player is under a pile of others or can barely be scene is infinitely more difficult.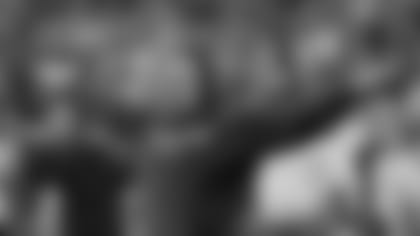 Early on, Coach Belichick proposed fixed cameras be installed in all stadiums to cover all perimeters of the end zone and sidelines. This generated an exchange in which one owner said such an effort was too expensive, whereupon the Patriots head coach proposed a bake sale.
After years of inaction on the proposal, it was most recently tabled for research. Ever since, it has been radio silence on the proposal. There are those sports tech gurus in the league who believe perimeter cameras will become part of the NFL, it's just a matter of time - and support by team owners.
In the meantime, pylon cams have been embraced as a cheap and easy way to address the need for end zone video angles. They can be effective until they are blocked or dislodged, which is common where there is contact from players.
What's baffling to many is why this item has been so very long in the making. Remember that one of the first perimeter system, though made up of pylon cams by the TV partner, went live at Super Bowl 39, almost eleven years ago. CBS used pylon cams starting in 2015 for games including Super Bowl 50.
The Bottom Line
The NFL sees value in video and the devices used to access and consume it.  Teams keep their playbook on tablets for study. Some use Surface models in place of traditional laptops. Coaches use video analytics packages on the devices to break down film to identify opponents' tendencies.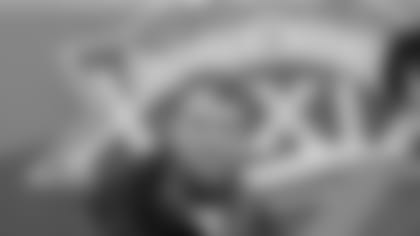 With maintaining the balance between tradition and innovation in mind, owners and the competition committee will determine in March which if any of these three uses of video will take the field for the 2017 season.
Bob Wallace is a technology journalist with over 30 years of experience explaining how new services, apps, consumer electronic devices and video sources are reshaping the world of communications as we know it. Wallace has specific expertise in explaining how and why advances in technology redefine the way sports teams interact with their partners, players and fans. He's the Founder of Fast Forward Thinking LLC.