Danny Amendola had just a single reception Sunday afternoon in New England's hold-on-for-dear life 40-32 win over the Bills that probably never should have gotten that close.
But with just one borderline miraculous catch for a 29-yard gain, the receiver did more than his share to help the Patriots set up a field goal that turned a four-point lead into the final eight-point advantage, one that meant the best Buffalo could do even with late-game heroics was tie the division battle.
Amendola's opportunity to shine came with the Bills having scored touchdowns on their previous three possessions to tighten the game to 37-32. New England's own previous two possessions had resulted in turning the ball over on downs at the Buffalo 41 and a Jerry Hughes strip sack of Tom Brady. Momentum was clearly with Rex Ryan's squad.
What had looked like a Patriots blowout to shut up the blustery Bills was becoming a tense final few minutes.
A couple Brady completions to Julian Edelman and a pass interference call moved the ball to the Buffalo 46 for a first down with 3:18 to play.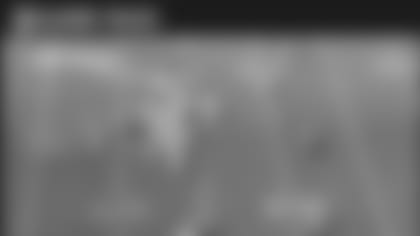 Brady had Amendola lined up in the left slot and motioned Edelman from right to left across the formation. Amendola had aptly-named Bills nickel back Nickell Roby lined up across from him with no safety help on that side of the field.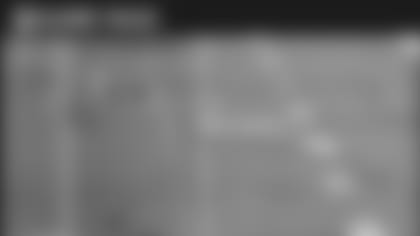 At the snap Brady immediately knew where he was throwing and lofted the ball in the air, the arcing throw destined to come down just inside the 20. Amendola got just behind Roby and had to lay out to make a diving, finger-tips grab behind the defender. He also had to hold on to complete the catch as he fell to the turf, something that's far from a given in the modern NFL.
Amendola did it all despite, as Brady would reveal a day later in his weekly Monday morning interview with WEEI radio, not being able to see the ball very well.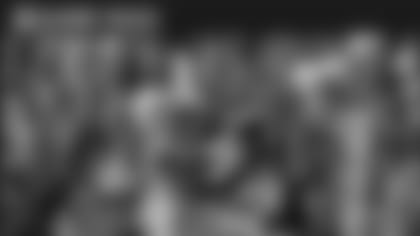 "I was talking to him after and I said, 'Danny, that was an unbelievable play.' And he was like, 'I didn't even see the ball. I looked up and it was right in the sun. So I just threw my hands up there,'" Brady relayed to WEEI.
A short completion and two short runs later Stephen Gostkowski hit his fourth field goal of the day from 25 yards out with 1:18 to play.
The three points gave the Patriots an eight-point advantage. That meant that after Buffalo took over on its own 20 after Gostkowski's seventh touchback of the day that the home team would have to drive 80 yards for a touchdown and get a two-point conversion to even extend the game with only 1:15 to play.
As Brady alluded to in his postgame comments, it was Amendola's big catch at a big time that put New England in position for the key three points.
[wysifield-embeddedaudio|eid="361616"|type="embeddedaudio"|view_mode="full"]Last week leading up to the Bills game Bill Belichick talked about the idea that a team can play 50-plus minutes of football and a game can come down to one play. You make it and you win. You don't and you might lose.
Amendola's "unbelievable" catch was one of those types of key plays.
One of the types of plays that are made for a second look each week of the season in Take Two-sday!