No game hinges on a single play. No one missed tackle is worthy of the blame for an opening day upset road loss.
!But with that said, Knowshon Moreno's fourth-quarter, 4-yard touchdown run on Sunday was a demoralizing and debilitating blow to the Patriots that essentially iced the Miami win.
Despite the fact that the Patriots played about as bad as we've seen from the team in the third and fourth quarters, New England trailed just 23-20 midway through the fourth quarter.
Miami had just taken over at its own 15 after a New England punt with 9:30 to play. A Chandler Jones roughing-the-passer penalty, his second of the day, jumpstarted the Dolphins.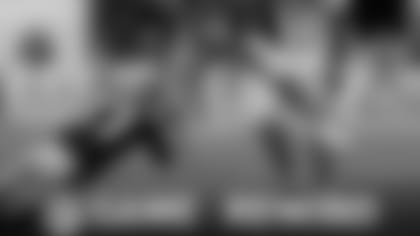 ](http://www.pjtra.com/t/RUBKRExHR0BKSElGRUBISEtERw) But 11 plays later, with 3:36 remaining on the clock, the Patriots defense still had a chance to keep the hopes of winning alive. Miami faced a third-and-goal from the 4-yard line. A stop would have forced a likely Dolphins field goal but kept the game within a score, meaning even in a dismal half of football the wilting visitors would still only be one classic Tom Brady drive away from stealing a victory, similar to what happened in the opener in 2013 against Buffalo.
Miami lined up in the shotgun with Moreno in the backfield on the right side. He took a quick inside handoff from Ryan Tannehill to head toward the left side of his line. Both Vince Wilfork and Sealver Siliga – the right defensive end and tackles in the short-yardage front -- beat their blockers and were in the backfield almost the second Moreno took the handoff. Wilfork had his right arm free as he crashed down and was in textbook position to make the tackle. But Moreno made a nice lateral move to his left to avoid the Patriots defensive captain at about the 8-yard line and then burst up field before plowing through Logan Ryan, Jamie Collins and Devin McCourty to break into the end zone.
On a day when New England's defensive front got pushed around quite a bit in allowing the Dolphins to pile up 191 yards on the ground, Moreno had to very much earn his 4-yard score. Wilfork beat his man and was in position to what in hindsight given Brady's career rundown of comebacks could have been a game-winning tackle. But Moreno beat Wilfork and the Dolphins pulled away to beat the Patriots 33-20.
As Bill Parcells would say, you are what your record says you are. Moreno and Miami are a 1-0 first-place team. Wilfork and New England are 0-1 and in sole possession of last place in the AFC East for the first time in the Brady era.
It's a fine line between winning and losing in the NFL. It's a fine line between learning from an early-season ugly win and flying home dismayed by an abysmal opening day loss.
It can be as fine a line as a single missed tackle.
It's a fine line that we'll attempt to straddle each and every week throughout the 2014 season as we break down one key play for Take Two-sday.
This week it was Wilfork grasping air and Moreno grasping victory for the upstart Dolphins.