New England Patriots owner Robert Kraft greets Linnea Tatupu daughter of the late Mosi Tatupu.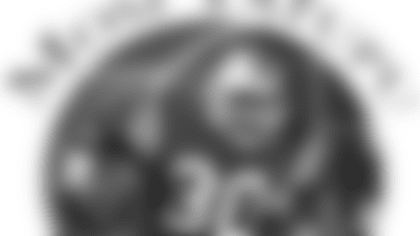 Foxboro, MASS. -- How do you celebrate the life of a former Patriots player who whose smile became a team hallmark for fans over 14 seasons and who then went on to spend the rest of his days inspiring in New England's youth a love for the game he dedicated his life to?
Former running back Mosi Tatupu made an indelible mark on the New England football community, and 600 of his biggest and closest fans filled Showcase Live at Patriot Place on June 1. In honor of the joy he brought to those who encountered him, five of the best comedians in Massachusetts performed at the event to raise money to create a scholarship in his honor at the First-Annual Mosi Tatupu Memorial Comedy Benefit.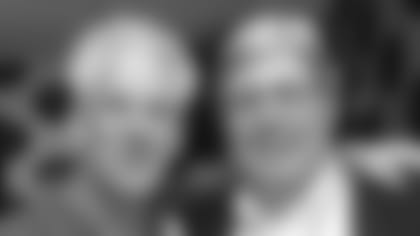 ]()"My family was part of Mosi's Mooses back in the days when we were season ticket holders," noted Patriots Owner and CEO Robert Kraft to kick off the event, speaking to an audience that included many other fans who sat in Tatupu's section of the old Foxboro Stadium. Current and former Patriots players including left tackle Matt Light and Pro Football Hall-of-Famers Andre Tippett and John Hannah, both of whom shared the field with Tatupu attended the event. The show featured local favorites of the best Boston-area comedy circuit including Lenny Clarke, Steve Sweeney, Paul D'Angelo, Paul Nardizzi and Graig Murphy.
"We had goals for this first-time event, and we exceeded every one of them," said Patriots Hall of Famer Steve Nelson, another former teammate of Tatupu's. He created the charitable foundation behind the event and spearheaded the event with his wife Angela. "We really want to thank everyone who came out in support of the event, not to mention all the celebrities who donated their time and everyone who donated all the fantastic auction items."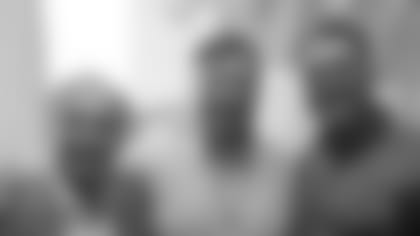 ]()The newly formed Mosi Tatupu Memorial Scholarship Foundation sold out Showcase Live and raised over $100,000 in an effort to honor the former special teams captain's name. After his playing career ended, Tatupu went on to further impact the local football community as a coach and the money will go to young athletes who embody Tatupu's best qualities as a teammate, coach and person.
Thanks to the money raised, two annual scholarships to the tune of $5,000 each have been established in Tatupu's name: One for a graduating senior in Massachusetts' Hockomock League and another for an upperclassmen at Curry College. Tatupu was the head coach at King Philip High School in the Hockomock League as well as an inspirational coach on the staff at Curry College.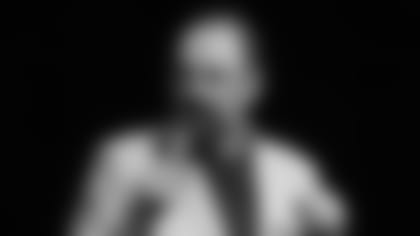 ]()"These scholarships will go to athletes who represent themselves with the character and compassion that Mosi lived by," noted Nelson, who coached alongside Tatupu at Curry as well.
The event is scheduled to repeat itself annually. Although son Lofa Tatupu couldn't be there due to his commitment to his own NFL team, the Seattle Seahawks, many members of Tatupu's family came to witness the public celebration of a life well lived. The first-time fundraiser is sure to remain in the hearts and minds of everyone in attendance for years to come. Meanwhile, listen for Tatupu's name to be spoken regularly in the New England football community. It's a good thing, too. He was truly a Patriot for the ages.