As is the case every offseason, the Patriots will now be scouring the free agent market for potential additions to the roster. While the team will certainly focus on players from other teams, New England has several free agents on their own roster whose futures must be pondered.
There are three categories of free agents: unrestricted, restricted and exclusive rights. Unrestricted free agents may sign with any team.
The Patriots have five unrestricted free agents. They are tackle Bruce Armstrong, fullback Tony Carter, defensive tackle Chad Eaton, defensive end Brandon Mitchell and defensive back Matt Stevens.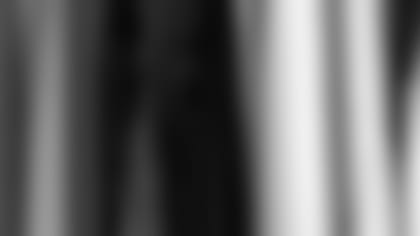 ]()
            Out of those players, the biggest priority for New England would be Eaton, who posted 78 tackles and was a major cog for the Patriots defensive line. With Eaton in the lineup the team did not allow an individual rusher to gain 100 yards in a game, but New England allowed such performances in the two games he missed.  

Armstrong was released last offseason but was later resigned when rookie Adrian Klemm got injured during mini-camp. The 14-year veteran started every game at left tackle and became the team's all-time leader in games played, but his better days are obviously behind him. The team has to find a long-term protector for Drew Bledsoe's backside, and the hope is that Klemm can fill the role.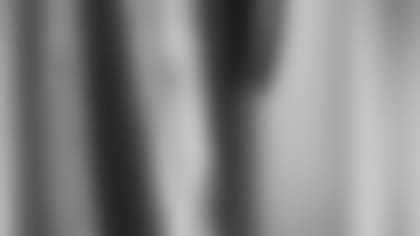 ]()
            Carter just finished his third season with the team and is a seven-year veteran. Towards the end of the season he saw an extended role in the offense, but whether he made a big enough impact to earn a return is uncertain. Mitchell once again had an injury-plagued season. His four seasons have been filled with flashes of talent and inconsistent play. Stevens is a five-year veteran who was signed prior to the last game of the season. He played on special teams in the finale, and his experience coupled with the Patriots secondary problems could warrant a look for next season.  

New England has a pair of restricted free agents in fullback Harold Shaw and defensive end Greg Spires. Teams must give a tender offer to these players. The tenders fall into three categories: minimum, medium and maximum. Restricted free agents can negotiate with any team, but the original team has the right to match any offer a player signs with any team.
Also, teams that sign restricted free agents are required to give up draft picks to the original team. The picks range from the same round the player was drafted in to a first- and third-round pick.
Shaw has been a strong special teams player throughout his three seasons in New England. In 2000 he tied safety Tony George with a team-high 15 tackles. However, his play on offense is marginal at best. This season he had nine carries for 12 yards as a backup.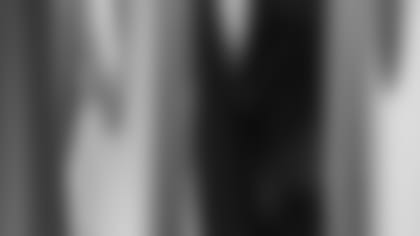 ]()
            Spires had his best season in 2000 as he led the team with six sacks despite playing mostly in a reserve role. He is most effective as a situational pass rusher, as he struggled against the run in extended play. Spires stared a pair of games this season, giving him three starts in three seasons.  

Exclusive rights free agents can only negotiate with the team holding their rights. As long as the team extends a tender offer by the tender deadline, the player will be on that team. The eight exclusive rights free agents for the Patriots are linebacker Antico Dalton; wide receiver Shockmain Davis; linebacker John Eskridge; defensive end Reggie Grimes; defensive tackle Garrett Johnson; long-snapper Lonie Paxton; cornerback Kato Serwanga and tight end Jermaine Wiggins.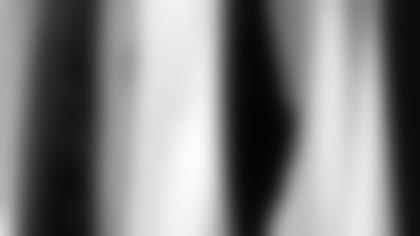 ]()
            The biggest name out of that group is Wiggins, who was claimed off waivers from the New York Jets on Nov. 28. In four games with New England he had 16 catches for 203 yards and one touchdown. He also had the team's longest reception of the season with a 59-yard grab that resulted in a fumble and turnover against Miami.  

Johnson, Paxton and Serwanga also played significant roles for the team this season. Johnson began the season on the practice squad, but he played in eight games and recorded two starts. He finished the season with 11 tackles. Paxton was the only rookie to play in every game, but all of his action came as the team's long-snapper.
Davis saw action in 12 games and made one start, but he made little impact on offense. Dalton joined the active roster on Dec. 7 and made two special teams tackles in five games. Grimes saw limited action in eight games. Eskridge was with the team in training camp but spent the year on injured reserve.
| | | |
| --- | --- | --- |
| **PLAYER** | **POSITION** | **FA STATUS** |
| Bruce Armstrong | Tackle | Unrestricted |
| Tony Carter | Fullback | Unrestricted |
| Chad Eaton | Defensive Tackle | Unrestricted |
| Brandon Mitchell | Defensive End | Unrestricted |
| Matt Stevens | Defensive Back | Unrestricted |
| Harold Shaw | Fullback | Restricted |
| Greg Spires | Defensive End | Restricted |
| Antico Dalton | Linebacker | Exclusive Rights |
| Shockmain Davis | Wide Receiver | Exclusive Rights |
| John Eskridge | Linebacker | Exclusive Rights |
| Reggie Grimes | Defensive End | Exclusive Rights |
| Garrett Johnson | Defensive Tackle | Exclusive Rights |
| Lonie Paxton | Long Snapper | Exclusive Rights |
| Kato Serwanga | Cornerback | Exclusive Rights |
| Jermaine Wiggins | Tight End | Exclusive Rights |