Amid a critical phase of its business strategy, the NFL has chosen Twitter to help expand its brand and viewership by reaching a broad international audience and young demographics using its most coveted asset: live-streamed regular season games. 
The one-year, 10-game Thursday Night Football (TNF) streaming deal the NFL awarded Twitter (with Periscope) this week represents its strongest embrace of social media to date. It comes at a time where many age groups are turning away from traditional TV - the medium that made the NFL what it is today - in favor of live streaming options.
The possible next step for the NFL is awarding streaming rights to one or more of the three regular season games it will play in London this year as part of its international series. Yahoo live streamed one of the matches last year as part of a "test" effort to reach web-connected fans here and abroad.
TV Use Trending
Weekly TV watching for the fourth quarter of 2015 declined in almost all age groups (especially the youngest two) as compared with the same quarter of 2014, according to Nielsen Media Research. That's bad news for a sport built on broadcast TV that's looking to reach young demographics to grow the product.
Older viewers hang on to TV, younger viewers 'flee it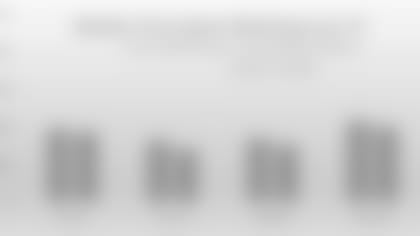 "Analyzing Nielsen's data a little more closely shows all the gains in live and time-shifted viewing are confined to older Americans. The only group to show an increase in linear TV viewing in the fourth quarter was those over 50. The 50-64 year olds increased viewing 0.6% and over 65s increased 0.7%. The 12-17 year olds watched 15% less linear TV and the 19-24 year olds 10% less."
At the same time, use of web-connected TVs has risen markedly. Usage of multimedia devices (Nielsen's term for web-connected TVs) increased 66% between Q4 2014 and Q4 2015, to 1 hour and 27 minutes a week. The largest increase came from the 11-17 year-old age group. "Their usage more than doubled, from 30 minutes in Q4 2014 to over an hour a week in Q4 2015," noted nScreen. "There were similarly impressive gains in all age groups"
Social Media Rescue?
The multifaceted TNF deal with Twitter takes social media next level for the NFL, which at most, had consisted of the league launching a dedicated YouTube channel, a Facebook page and a recent video content deal with Snapchat - none of which included live game streaming.
The NFL TNF streaming deal essentially makes Twitter a sports TV provider for 10 Thursday during the 2016 regular season. Current and prospective fans will NFL will provide free, live streaming video of TNF to the "over 800 million registered and non-registered users worldwide on the Twitter platform on mobile phones, tablets, PCs and connected TVs."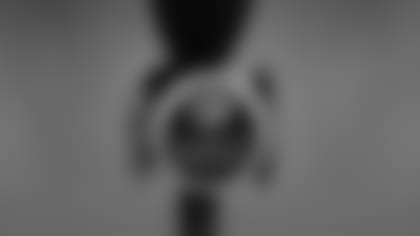 Not to be lost in the deal is the inclusion of controversial live streaming smartphone app Periscope, which the league had initially feared - and originally banned teams from using - only to relent a few months ago. It will be used to provide pre- and in-game video highlights in what is a huge validation of the social media app.
The Twitter with Periscope deal should come as anything but surprising or unlikely when you consider the NFL's strategy of expanding its brand using forward thinking in which reach to newer audiences that will help make up the future of the game. Getting the top dollar for the TNF rights wasn't job one.
At some point Twitter 'competed' with Yahoo, Verizon, Facebook and Amazon.
The NFL-Yahoo deal pales in comparison with the 10-game Twitter with Periscope arrangement as the former covered streaming of a single, live game internationally from London last fall for free and without authentication to an international audience. The NFL called the landmark streaming deal a "test."
Global Reach and Youth Relevance
The Twitter TNF deal continues the NFL's two-part strategy necessary to expand its brand to newer audiences. International fans - which with games played this year in London and Mexico, with China farther out - represent brand expansion far below the 50 states for the NFL. 
The Yahoo-streamed game - also free and available internationally - accounted for football fans streaming over 480 million minutes of the game, with 33% of streams coming in internationally, across 185 countries worldwide, according to the NFL.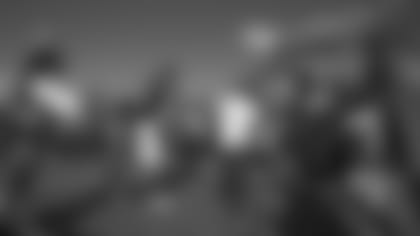 Secondly, reaching young age groups, which can make up the future of America's game. They're fully engaged in social media and streaming, but not so much in often-expensive cable TV -like monthly programming bundles. Watching TNF games free and without authentication should be a magnetic proposition to these "broadbanders."
The NFL's stance on Periscope reflects the league's identification of the live streaming app's value to current and potential fans. Twitter will essentially be retransmitting the TNF telecasts as is, including ads. To add a magnetic element, Periscope will be used to provide live, pre-game content as in player and team interviews that should prove engaging to all.
Periscope is still viewed as a potential threat for the live streaming of sporting events in progress such as boxing, NFL games (to a lesser extent) and more. The league pulled back its complete ban of Periscope use by teams and now allows it for live non-game events, a few times a week per team seeing it as an original content creator.
Free and Easy
Other important lures for young age groups and foreign viewers (not to mention lightening the tech load associated with validating those looking to watch the live game streams) are the words "free" and "without authentication."  Broadbanders grew up thinking of many online alternatives to cable TV pay packages as free and authentication as a barrier to video viewing. The free TNF Twitter streams should continue and re-inforce that mindset.
And it's more than coincidental that this deal, along with the recent partnership with Amazon on original series All or Nothing, have taken place on the watch of first-ever NFL Chief Content Officer Jordan Levin who made his name largely on reality programming and content targeted and young demographics.
The NFL Twitter Deal - Beyond Broadcast Borders
Though live NFL games are typically a big-screen must-see pay-TV experience in the U.S. (unless you buy a HD TV antenna), the same is not true outside the states where games are rarely part of broadcast network TV. Live streaming, which the NFL has leaned on to serve fans abroad through its GamePass service, is a staple, one that needs partners to form an arsenal to address global interest and expansion.
With Twitter aboard, the NFL will have what it refers to as a "tri-cast" approach for TNF live game delivery that features broadcast TV (CBS and NBC this year), cable TV (NFL Network) and digital (Twitter).
It's actually more of a "quadcast" approach in the U.S. as the league also has a wireless element to live game distribution thanks to its exclusive deal with Verizon Wireless. Subscribers who use NFL Mobile can watch primetime and local market games on a wide array of devices including smartphones.
The NFL's TV partners will still have streaming rights within the U.S. according to the league.
The Bottom Line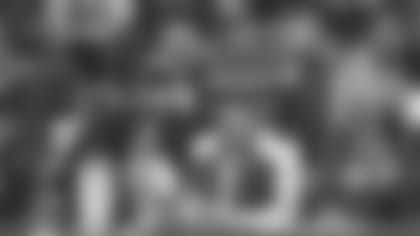 The NFL's international expansion strategy is to build a broad international following - that can tune in to live games in the absence of a broadcast TV option - without building a stadium and franchise outside the U.S.
Mirroring changes in the viewing habits of those under the age of 50 is essential for the league to hang on to current fans in "youth" age groups while reaching new fans as they move from preteens to teens to twenty-somethings - otherwise known as the future of the league.
Is it on to London for more streaming?
Bob Wallace is a technology journalist with over 30 years of experience explaining how new services, apps, consumer electronic devices and video sources are reshaping the world of communications as we know it. Wallace has specific expertise in explaining how and why advances in technology redefine the way sports fans interact with their league, teams, players and each other. He's the Founder of Fast Forward Thinking LLC.