Though the days of watching live NFL games in 4K on ultra-high definition (UHD) sets seem far away, at least one team has invested in the cameras and more to shoot a weekly pre-game show as well as an original series created by an internal group of producers for wide scale viewing.
The San Francisco 49ers are well into their 4K journey to bring engaging content shot in the 4K format, which provides four times higher resolution than 1080p HD sets, to their far-flung fans.
With that goal in mind, the 49ers have signed a licensing deal to deliver its 4K content to those with UHD TVs via a Netflix-similar, 4K streaming service featuring live and video-on-demand content including movies, concerts, IMAX documentaries and much more.
NanoTech Entertainment Inc.'s UltraFlix service can be viewed on UHD sets from Samsung, Sony and Vizio with more to come. That includes the new Roku 4. Should other teams join the 49ers, live games shot in 4K may not be many years away.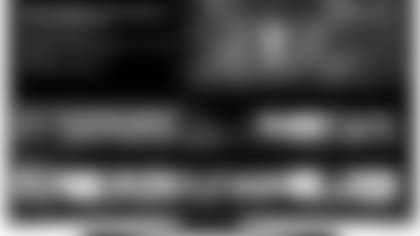 The 49ers were thinking fan experience when they built their new, tech-infused venue, Levi's Stadium. The team targeted the fan in the stands experience by installing 400 miles of data cabling, 12,000 network ports and 40 gigabits of bandwidth to support venue mobile apps and much more.
The 49ers created a 40-person production team to oversee 13 stadium cameras for in-stadium broadcasts during games. That crew also uses 10 Sony cameras included in the overall project to create non-game action 4K content.
The 49ers have created a series called The Faithful, a documentary series put together by its in-house producers that focuses on the team's fans. It has also created a pre-game show that shot in 4K, according to Team Spokesman Dan Beckler.
The stadium's heavy-duty networking infrastructure is needed in part to handle the distribution of video content in the more bandwidth demanding 4K format around the facility to viewing points. Large UHD screens will show attendees video images in a far higher resolution than almost all have in their living rooms and man caves.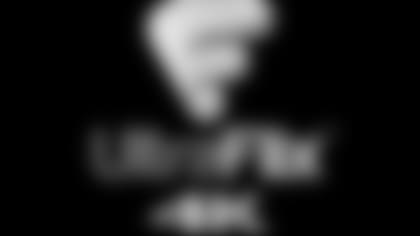 Unlike Netflix' monthly subscription streaming service, UltraFlix uses a hybrid free/pay-per-view approach for its content. It has over 100 hours of free content with the rest being available as you would rent a movie. The big bonus here however is that Ntek won't charge anything for all the 4k content provided by the 49ers, said Ntek Sales and Marketing EVP Aaron Taylor
The 4K pioneer operates a 4K streaming service called UltraFlix which claims it already have 500 hours of 4K content, including films from the MGM library, 34 IMAX documentaries, 50 rock concerts, extreme sports footage and 100 hours of free content.
Ntek has been hurriedly working with UHD TV makers to embed their UltraFlix app in their sets and with others to embed the app in their set-top boxes and connected devices. It was initially available in Samsung and Sony UHD sets.
In fairness, some of the content is shot in native 4K, while other programing has been shot in 35 and 70 mm and "scanned" into 4K said Taylor. Finally, some high-quality 1080p programming is "upscaled" to 4K – a practice that allows those with UHD sets to still watch HD content on their 4K UHD sets.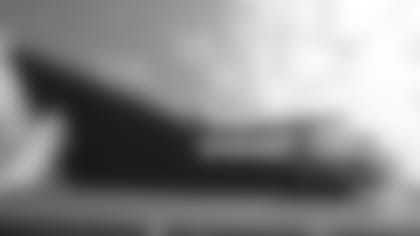 Ntek needed two tech partners to get its service's content to the home. The first was with video processing kingpin Harmonic, which helped encoded the content in preparation for distribution over the web.
The second was with Verizon's Edgecast content delivery network (CDN) which optimizes the delivery of video content to consumer devices. Ntek claims working with Verizon's CDN results in live UHD video with uninterrupted viewing at 8 megabits per second.
A CDN element was a no-brainer given the need to maintain a high-quality viewer experience for video content that is much more bandwidth demanding the HD. As you know, there's little tolerance for quality problems when you are paying for a video service be it cable type TV, Netflix, or online video.
Live 4K programming necessitated the CDN partnership though content distribution networks have been used to stream live sports since the turn of the century when CBS Sports and Akamai Technologies delivered live March Madness game coverage.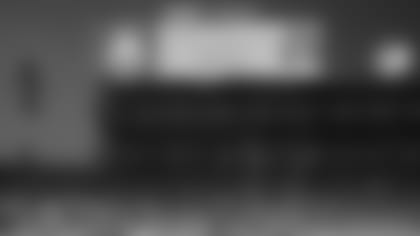 Ntek's service, and efforts with the 49ers, are solid evidence that the 4K ecosystem is coming together quicker than many believe.
In the meantime, progress has been made outside the live-game programming realm this year with media conglomerate Comcast debuting a 4K set top box, TiVo selling its new 4K-capable Bolt DVR like hotcakes and Roku launching the model 4 device which is equipped with 4K support. BT is launching a 4K sports channel in the U.K.
Add this 4K content to all the current HD content that can viewed on UHD sets via a feature called upscaling, and it's a bit tougher to look away from sales prices of sets already leaking out in advance of Black Friday, online Monday and the rest of the yearend holiday shopping season.
A quick look at sales flyer teasers shows that 55-inch UHD sets can be had for $799 to $979, with larger 65-inch sets coming on sales for about $1,500. Combine falling set prices with introductions of TiVo's 4K compliant DVR and media conglomerate Comcast's new 4K set top box and the 4K picture appears far brighter than forecast.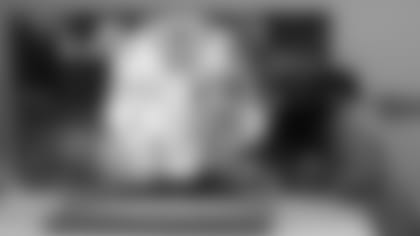 So, is it 4K frenzy or frustration for sports-minded consumers?
Well, it's almost Black Thursday again and the bombardment of sales of UHD TV sets has begun again in earnest. In the absence of live sports programming shot in the higher resolution format is it still wait-and-see with 4K TV?
The answer appears to be yes if you are expecting live sports such as NFL games in 4K soon, but no if you believe it's the future and you're looking to upgrade your HD set at bargain prices to watch a slowly growing library of non-sports content  shot in 4K (remastered movies, original series, etc.)
The cold hard truth when it comes to the NFL and 4K is that the league has far higher priorities to address than a NFL-wide upgrade to UHD.
Some connected with the NFL believe 4K for live games is a matter of time (a when, not an if) that isn't yet close. That shouldn't surprise fans given that the move from standard definition (SD) to the high resolution HD was achieved for many as part of a process not a flash cutover. And non-HD content was not left behind.
Convincing its broadcast partners to invest the sizable funds needed for cameras and other equipment needed to shoot live NFL games in 4K resolution is, predictably, taking time, with much of the focus on generating a healthy return on investment for the substantial financial undertaking.
We'll have to stay tuned to see if 4K initiatives like that of the 49ers are followed by others and next-level league and broadcaster interest in the higher definition viewing format.
Seeing is believing, but if you choose to venture out late next week for evidence, shop responsibly!
Bob Wallace is a technology journalist with over 30 years of experience explaining how new services, apps, consumer electronic devices and video sources are reshaping the world of communications as we know it. Wallace has specific expertise in explaining how and why advances in technology, media and entertainment redefine the way football fans interact with the league, teams, players and each other. He's the Founder of Fast Forward Thinking LLC.