Once watched primarily on black-and-white TVs, the Super Bowl eventually came to color sets, TVs without legs, wall-mounted flat screens – and now to Internet-connected TVs and a wide array of mobile devices from smartphones to tablets.
And we're back to the 'free' TV model...*if *you have Internet access or an antenna.
With the landmark Super Bowl 50 only a month away, it's time to take a look at how far the Super Bowl has come in terms of viewing options for those interested in watching the annual event without pricey pay-TV subscription programming bundles.
League broadcast partner and live sports streaming pioneer CBS will carry the game not just on traditional TV but also from their web site free and without authentication. The game's also available on wireless devices using the NFL Mobile app from Verizon Wireless.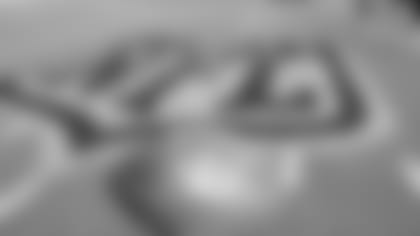 CBS continues to make live sports, whether it's March Madness or NFL games, available through a wide array of devices. The SB 50 stream can be viewed on connected TVs, laptops, desktops, tablets and mobile devices
And you don't have to pass on the big-screen experience with the live stream. With SB50, CBS supports the top connected devices that deliver the stream from the web to TVs. The long list includes Xbox One, Apple TV, Chromecast, and Roku players and Roku TV models.
A big menu of unique programming has been created for SB 50. And the NFL has launched a content-loaded website for fans that can't attend. CBS will reveal additional SB 50 viewing details in the coming weeks, according to a company spokesperson.
Thanks to CBS Sports' experience in live streaming sports dating back to the turn of the century, you can watch the big game free (meaning you don't need to pay for an app or service) and easily (meaning CBS is passing on the practice of requiring fans to authenticate – enter their name and TV service provider to gain access to the game stream).
"We're very excited to offer more NFL ON CBS streaming coverage across more digital platforms than ever before," said Jeffrey Gerttula, Senior Vice President and General Manager of CBS Sports Digital, when the company's streaming plans for the 2015-16 season were announced. Leading up to the Super Bowl, the unit will stream four AFC playoff games, having already streamed two regular season games in past months.
To be fair, this isn't the first time a Super Bowl has been streamed free and without authentication. NBC did the same for Super Bowl 40 early last year, a fan-friendly move that attracted an online audience that reportedly peaked at 1.3 million simultaneous viewers.
There was however, a long stretch where viewing a Super Bowl online was a pay-for-play opportunity that also required viewers to have a pay-TV programming package (like cable TV) and enter information that proved it for a chance to view the live game stream.  And then there were charges for the app required to access the stream.
As years passed, broadcasters decided to drop the two requirements and use the online streaming option to expand their audiences (for sponsors and advertisers) to cord cutters and others.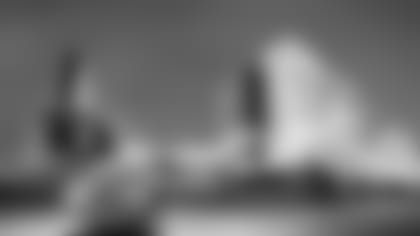 Eliminating charges and authentication creates both opportunities for Super Bowl broadcasters and challenges for those expecting a TV experience when streaming the game live.
Many of those watching the live stream of Super Bowl 49 between the Seattle Seahawks and New England Patriots claimed the live stream 'time lagged' significantly the TV broadcast, creating situations where Twitter users could get big development news via social media before they saw it on the stream. The same holds true for streamers near TV-watching gatherings.
Some delay is expected, but not always noticed if only one event viewing option is available to the fan.
Video quality is always a concern when streaming a live event to a mass audience. Part of that is because Internet providers' performance often fluctuates. Those choosing to view online are not a one-size-fits-all crew as their Internet connections vary in speed. Live event streaming performance can be managed but is remains a work-in-progress.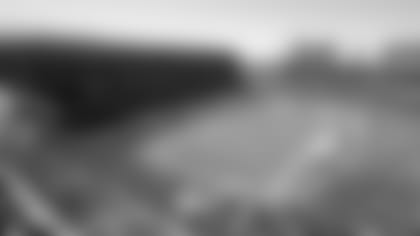 Just as live streaming represents competition to traditional pay-TV package providers, so too do high definition (HD) TV antennas to game casts over the Internet. These antennas are affordable, represent a one-time purchase and typically deliver free, over-the-air broadcasts from media giants including Super Bowl TV sources CBS, NBC, ABC and Fox.
These age-old set-top and roof-mount devices provide a TV-quality viewing experience without dealing with the web (and paying for pay-TV and its many fees every month). Though the list of over-the-air broadcasters is short, it contains most all of the NFL's very-long-time TV partners.
The good news for antenna users is that the NFL's deals with TV broadcasters still run for many years (except for Thursday Night Football which is up for grabs), and that when Yahoo streamed it's game globally, the league allowed the usual TV broadcast in the home markets of both teams (Buffalo and Jacksonville).
Since the Super Bowl is the annual TV viewing gathering opportunity for sports fans and ad fans whether their team is in the big game or not, the often-only social event can be enjoyed at sports bars and other entertainment destinations that have more big-screen TVs than rooms. These venues typically have both terrestrial and satellite TV services to avoid an outage or interruption.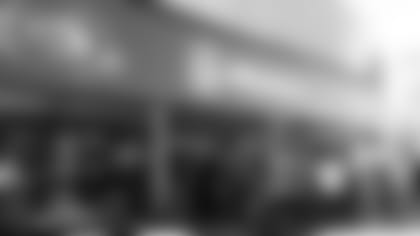 When it comes to viewing the Super Bowl live, is mobile much of a factor? Not that much. And that's no knock on mobile devices. It's more about the annual, huge-screen viewing- gathering DNA of the Super Bowl.
ICYMI, mobile video viewing continues a steep upward trajectory in general, powered largely by sports content. Mobile is a far larger factor to the NFL before, during and after the regular season as a second screen than for a one-off mass viewing event like the Super Bowl.
Mobile works far better with a spread out mass viewing event like March Madness, the college basketball tourney that spans about three weeks with games in the morning, afternoon and evening depending on your time zone.
The same goes for the upcoming Summer Olympics in Brazil. International events are also a good match for mobile video viewing.
Any mobile viewing of the Super Bowl should be considered a bonus.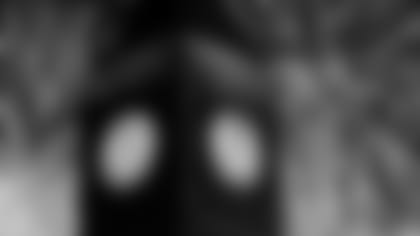 A valuable use for the Super Bowl 50 live stream would be to reach an audience beyond the 50 states. The NFL has fans well beyond the U.K. and currently reaches them via the international version of its multi-faceted GamePass service (which is not available in the U.S.)
Yahoo's international streaming of a regular season game (played in London) this past October reached a big audience here and abroad. It's very difficult to find a TV broadcaster overseas that airs NFL games, though the SB attracts a diverse media audience,
U.S. interest in reaching a more global audience is clear. ESPN's announcement that its Deportes channel will carry the TV broadcast of SB 50 for Spanish-speaking fans is the latest evidence of the importance of this area of focus.
Viewing options for the Super Bowl – fueled by technology and consumer electronics advances - have come a long way since the black-and-white days of the mid-1960s. Those that take the time to revisit the early years through unique programming pulled together by the league should prepare to be overwhelmed.
This should provide a clear picture of the change and the challenges faced in evolving the delivery of the Super Bowl. Thanks in part to live streaming, the reach of the annual event continues to expand and those traditional TV broadcasters overcome obstacles to this goal.
Alternatives to pay-TV subscription programming bundles have their work cut out for them when it comes to viability for this big-screen, gathering viewing annual sporting event. The living room TV is part of Americana, along with watching the Super Bowl.
Stay tuned as the league and CBS announce additional Super Bowl 50 viewing details. And enjoy the benefits as the technology, media and entertainment industries work to get the live-streamed event a larger viewing audience be it in the states or globally.
Bob Wallace is a technology journalist with over 30 years of experience explaining how new services, apps, consumer electronic devices and video sources are reshaping the world of communications as we know it. Wallace has specific expertise in explaining how and why advances in technology, media and entertainment redefine the way sports fans interact with their league, teams, players and each other. He's the Founder of Fast Forward Thinking LLC.