Nowhere in sports is technology more valuable than in addressing the growing problem of brain injury. Concussions happen in full-contact sports. And reports of retired NFL players dealing with head injuries have a more chilling effect on fans than a January game at Green Bay's Lambeau Stadium.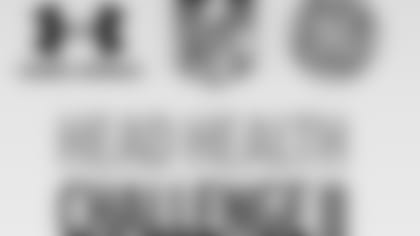 That's why the NFL and partner GE last year launched the Head Health Challenge (HHC), a four-year, $40 million global undertaking that provides funds for winners in head safety innovations – with the goal being to get these advances from some of the best and brightest research minds refined and into the game ASAP. Sports gear giant Under Armour joined the duo for HHC2.
You have to check out what they created at www.headhealthchallenge.com. The HHC 2 winner innovations represent technology at its best – when it's applied aggressively to address a serious issue. None of the winners used technology for technology' sake, nor are their innovations solutions in search of problems as has often been the case in the tech industry. They would make a great TV show that would draw a huge audience.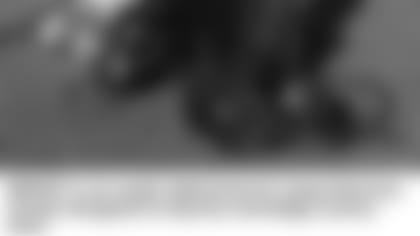 Now in its second year, the program's sponsors and judges chose seven of some 500 proposals from a total 19 countries as winners. Each will receive $500,000, and will also have the opportunity to receive an additional $1,000,000 to advance their work to better protect against brain injury. Five of the seven will be awarded the added funding.
Beyond the need to protect players on and off the field of play, why is the Head Health Challenge (HHC) an incredibly big deal?
First, unlike many corporations, the NFL does not have its own research and development arm with which to conduct this critical research. It has powerful suppliers that do – such as helmet maker Riddell – but this issue is actually about more than helmet technology.
With this challenge in mind, tapping academia worldwide to conduct research and drive promising innovations forward make sense. A few of the 2014 winners teamed with private sector businesses on their forward thinking projects.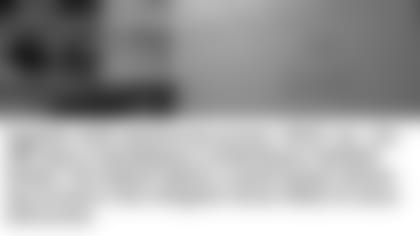 The only possible weak link in this process is bridging the gap from workable innovation to commercial product used by players. Why? Well, universities and colleges are great at research, innovation and prototyping tech-driven items but lack the finely-honed corporate skills of productizing and delivering (commercialization) of these valuable advances.
The HHC does provide funds winners need to move their creations in that direction. The league says the profile winners gain will also help them. "This challenge will provide a level of recognition to the winners that will enable them to advance their products," according to a spokesperson. I don't doubt that but wonder if that's enough.
It's worthy of note that two of the seven winners this year teamed with a private sector entity.
It makes solid sense that the NFL's current suppliers and prospective ones would be quite interested in the innovations driven by the winners of the HHC. If I were head of development at a league supplier such as Riddell, I'd be all over the winners like water in the shower. These are the established equipment makers that can pick up the ball and move it down the field. That's what they do.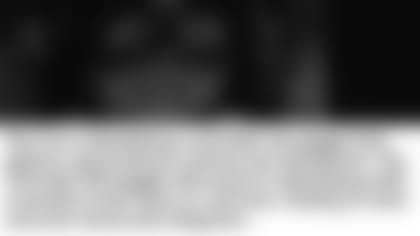 All you need do is look at what this year's winners have come up with from scratch. Once the wow factor wore off, all I could think of is let's make this program bigger and better in terms of funding – and create a solid process of steps and specific resources for getting these innovations form where they are now to actual evaluation for ASAP use.
At present, the league says, "pending their progress, [the winners] have the opportunity to be awarded further funds. They will deliver status report updates to the sponsors as part of the evaluation for future funding," explained the NFL spokesperson.
That sounds to me as of the non-NFL sponsors – GE and Under Armour – have solid connections to the winners, which is great as they bring good things to light and to clothing. However, expanding the HHC program to include additional sponsors would seem to move the program as a whole farther forward.
The HHC was initially announced as a four-year undertaking. The sponsors need to amass the resources needed to extend the innovative program forward and deal with the accompany deluge of proposals. That means far more judging, grants and check-ins on winners.
Technology never stops, nor do the researchers who create innovations. And grant funding is the lifeblood of many college and university laboratories. Let's keep it pumping indefinitely. There aren't any plans to extend the HHC at present, according to the league, but, like anything else of interest, I imagine that's subject to change.
Perhaps the greatest challenge in extending the HHC far into the future is avoiding "the funnel effect," whereby so many innovations are funded that the number that actual get onto the field or sidelines is relatively small. It's a great challenge to have, but a challenge nonetheless.
The HHC's best-and-brightest-research-minds approach to creating and applying innovation to player health and well-being has established a unique instrument that needs only to be extended farther into the future and more heavily funded to produce even more (and more) impressive innovations. I can't think of any reason not to fast forward this undertaking for the betterment and love of the game – and for those who play it from the Pop Warner level to the pros.
Bob Wallace is a technology journalist with over 30 years of experience explaining how new services, apps, consumer electronic devices and video sources are reshaping the world of communications as we know it. Wallace has specific expertise in explaining how and why advances in technology, media and entertainment redefine the way football fans interact with the league, teams, players and each other. He's the Founder of Fast Forward Thinking LLC.